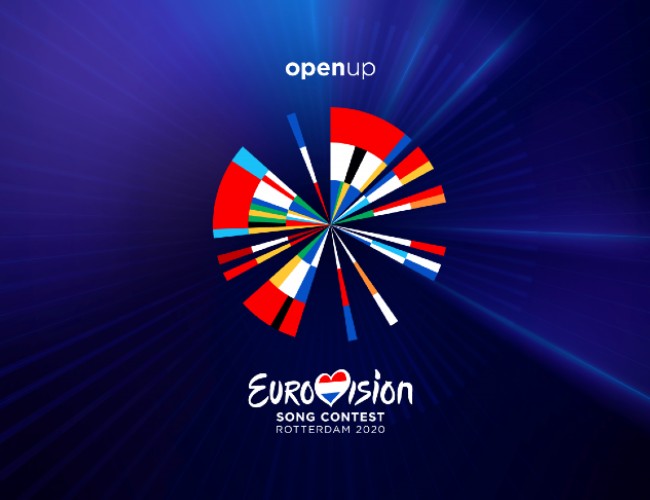 This is normally how I begin these review posts …

What is the Eurovision Song Contest?
Started way back in 1956 as a way of drawing a fractured Europe back together with the healing power of music, the Eurovision Song Contest, or Concours Eurovision de la Chanson – the contest is telecast in both English and French – is open to all active members of the European Broadcasting Union, which oversees the competition.
Each country is permitted to submit one three-minute song to the contest – a song which is selected by a variety of means, usually a winner-takes-all competition such as Sweden's renowned Melodifestivalen – which they perform in one of two semi-finals in the hopes of making it to the glittering grand final.
Only six countries have direct entry into the grand final:
The Big Four who fund most of the contest – UK, Germany, France and Spain
The host country (which is the winner of the previous year's contest)
Italy, who didn't take part for many years and was re-admitted in 2011 after a 14 year absence (it was one of seven countries that competed in the first event), making the Big Four the Big Five.
The winner is chosen by a 50/50 mix of viewer votes (you cannot vote for your own country) and a jury of music industry professionals in each country, a method which was chosen to counter the alleged skewing of votes based on political and/or cultural lines when voting was purely the preserve of viewers at home.
Past winners include, of course, ABBA in 1974 with "Waterloo" and Celine Dion who won for Switzerland in 1988 with "Ne partez pas sans moi".Above all though, the Eurovision Song Contest is bright, over the top and deliciously camp, a celebration of music, inclusiveness and togetherness that draws annual viewing figures in the hundreds of millions.
But of course, with the Eurovision Song Contest 2020 cancelled, like so many other things this year, by the viral threat of COVID-19, no one will be singing their songs all together in front of a huge crowd in host city Rotterdam, and we will have to make to do with weekly Eurovision Home Concerts and a recently announced replacement for the grand final show Eurovision: Europe Shine a Light which will "honour the 41 selected songs for Eurovision 2020 in a non-competitive format."
The decision to cancel the show is sad but makes perfect sense in the current situation; still, it begs the question, is there any point reviewing the already released songs for this year's contest?
I decided "YES", partly as a way of giving the songs and their artists their due and their moment in the Eurovision – many of the singers will be back next year but not the songs with rules prohibiting the same song being submitted again by a country – but also to keep alive that sense of Eurovision fun and artistry which for many of us makes this time of the year so very special.
So grab your glitter, fire ip the wind machine, gather together your appreciative hosting superlatives and enjoy these song reviews, the first of seven such posts, which are written as if the contest was still happening.
FRANCE: "Mon Alliée (The Best In Me)" by Tom Leeb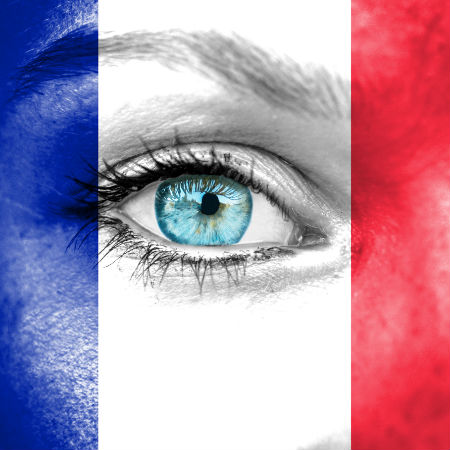 THE ARTIST
Quite part from his movie star good looks, France's representative Tom Leeb has a great deal in his creative arsenal.
A singer, actor and comedian, Leeb has amassed considerable success to date with one of his singles, 2018's "Are We Too Late" garnering a highly-impressive 25 million views on YouTube.
In other words, they love him, they really love him.
Drawing inspiration for his sound form the likes of Ben Howard, Matt Corby, Bon Iver and John Mayer, Leeb has played as the support act for the likes of Sting and Tom Jones, has studied theatre, cinema and singing in New York, appeared in a theatrical adaptation of Mrs Doubtfire and a slew of TV shows and movies.
But they surely pale in comparison to Eurovision which is, for many artists, the gig to end all gigs; does his song then meet the gravity of the task at hand?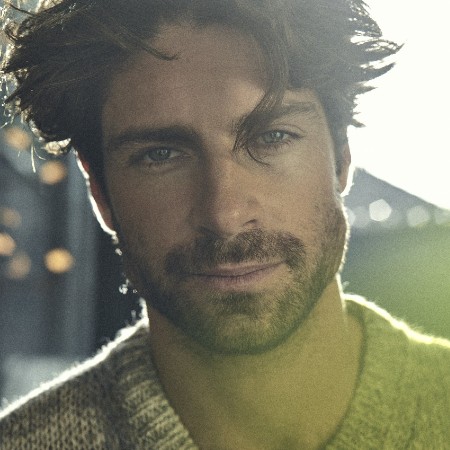 THE SONG
If you are a lover of delicately beautiful guitar pop, then the answer will be a resounding yes.
A fragilely-executed song of devotion and admiration, "Mon Alliée (The Best In Me)" is one of those tracks that grab you by the heart and soul and refuse to let it.
Hauntingly and affecting beautiful, it is a lot more lo-fi than France has offered in previous years but no less impacting for that.
Leeb has poured every last drop of emotion into the song which may have the stridency of other songs on offer but which will silence and still the audience such that I suspect you may hear a pin drop as he sings.
It may not win France the competition but should see them place very highly because who doesn't love a passionately sweet of love sung by a man who seems to mean every last word leaving his mouth?
GERMANY: "Violent Thing" by Ben Dolic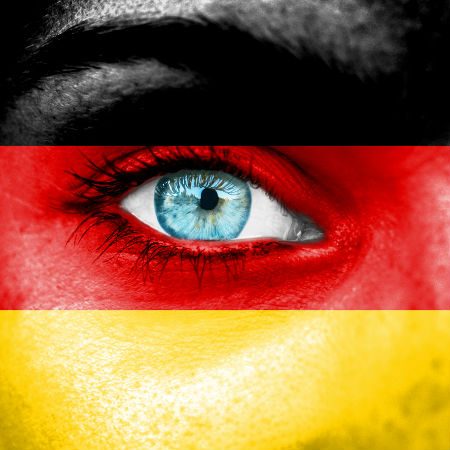 THE ARTIST
Ben Dolic, known to the German tax department by his full name of Benjamin Dolić, is a Slovenian singer who gained prominence and a multitude of devoted fans when he took part in the eighth season of The Voice of Germany.
A longtime resident of Switzerland who also calls Berlin home, Dolic is hailed in his exuberant Eurovision bio for being the "ideal representative of modern and cosmopolitan Germany on the Eurovision stage."
He can also cure cancer and bring world peace, but here we digress.
He kicked off his near-messianic singing career at the age of 12 when he reached the semi finals of Slovenija ima talent, the Slovenian version of Got Talent, after which he formed a high school band named D Base with whom he had a tilt at becoming Eurovision's representative in 2016.
He didn't makes it then but he's got there now, and he has, according once again to his effervescent bio, one crucial over everyone else …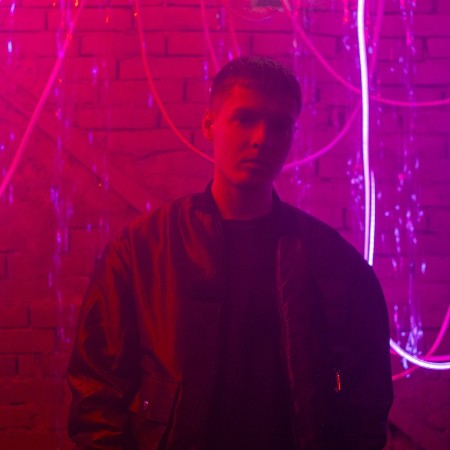 THE SONG
A wondrous voice.
But don't take our word for it – here's what his bio has to, rather breathlessly say about it:
"Singing affects our bodies and our souls. A voice that we find appealing may stop the time or drive us forward; it may give us goosebumps and flood us with endorphins. Ben Dolic has such a voice. It is at once crystal clear, warm, euphoric and semi-androgynous. It is a voice unlike any other in today's pop music."
In all seriousness, while it's a lovely voice that dives happily up and down the scale, including some daringly catchy falsetto, it is hardly the vocal second coming (sorry Ben).
It handles a fairly pedestrian, if infectious, connect-the-top-40 dots song with aplomb, delivering just the right amount of pop-friendly brio.
It will get everyone dancing for sure, but will it take Germany anywhere truly impressive? Unlikely but you'll have fun while it lasts … just don't expect much beyond that.
ITALY: "Fai Rumore" by Diodato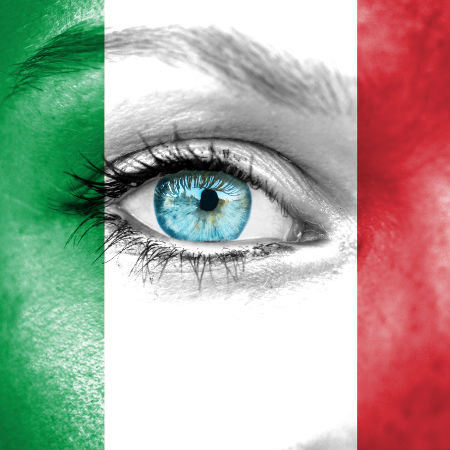 THE ARTIST
Diodato is the king of very serious, entirely enigmatic publicity head shots.
An Italian singer-songwriter who kicked his career off in 2013 with the song "E Forse Sono Pazzo", Diodato – his professional mononym is drawn from his surname; his parents call him Anthony – placed second the following in the 64th annual Sanremo festival with the song "Babilonia", bringing him incredibly close to representing Italy at Eurovision that year.
So close and yet no crystal microphone trophy.
He has made up for that near-miss with the number one place at this year's festival but in the meantime kept himself busy with album releases, taking out the Critics' Choice at the Sanremo festival two years ago with Italian trumpeter Roy Paci, and sending himself off in a whole new musical direction.
Oh, and his home city of Tarano awarded him a Civic Merit award for presumably bringing fame, fortune and all the good things to the city.
But can he add to all that success with the ultimate prize at Eurovision itself?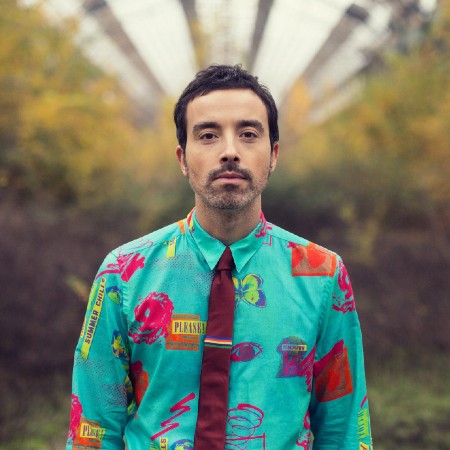 THE SONG
There is every chance with his deeply heartfelt song "Fai Rumore" which urges the great love of his life, who he keeps coming back despite wondering if it's good for him, to make some noise and end the unnatural silence between them.
The track is an emotionally-wrought grand love song that swoops and soar on enough emotion to power a large Italian city for a year, a heartrendingly beautiful song that goes deep in your heart in ways that make you feel like you are living the song and not just listening to it.
Not only is Diodato's voice a magnificently affecting instrument, it is infused with a world's worth of pain, love and loss, all of which the artist brings to a song which he wrote.
This has got showstopper written all over it and could very well take Italy to the number position on the night, especially if Diodato pulls out all the performance stops, something he seems more than capable of doing.
SPAIN: "Universo" by Blas Cantó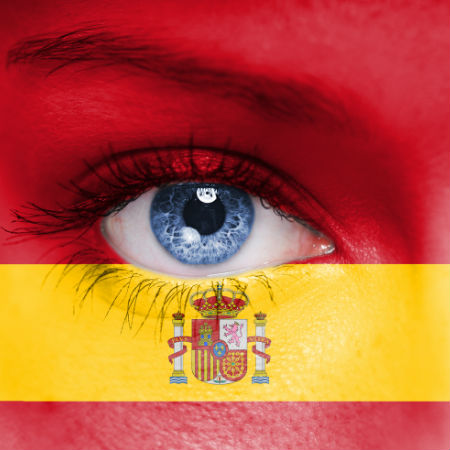 THE ARTIST
If you have any familiarity with the hispanic pop music scene, you will know that Spain's representative to Eurovision this year is a Very Big Deal.
A man of many talents, Cantó reputedly loves performing live, a handy thing when it comes to the biggest singing contest in all of Europe, has had a hit solo album with Complicated (Facebook love affair not gone smoothly perhaps?) which is a swirling and impressive mix of a number of genres and has won an award for Best Spanish artist at the MTV European Music Awards.
That kind of success is the result of kicking things off early, at the tender age of four to be precise when Cantó started to learn the piano and the trumpet at music school; for all the instrumental study however, his first love was always singing, something he got to do a lot of in boy band Auryn who released four albums, of which they sold a combined 14 million copies.
The artist also almost made it to Junior Eurovision, coming second at Eurojunior, the Spanish selection show for the event proper and against almost to Eurovision itself in 2011 where Auryn tried to snag the coveted entrant's gig for Spain.
But now he is here, all these many years later, and the question on everyone's lips (besides where the hell did he get that immensely cool white jacket) is – can he make the most of his long-sought after opportunity?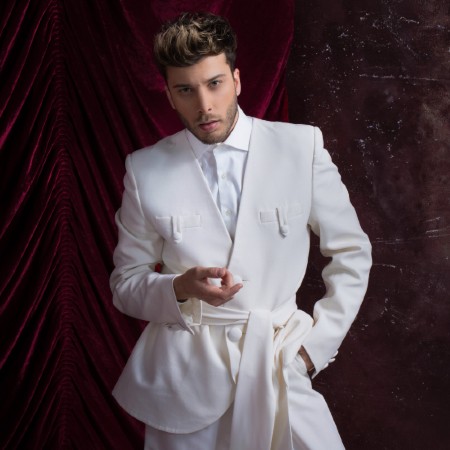 THE SONG
Absolutely yes, and then some.
His voice oozes sexual intensity, "Universo" is a simmering, ever building piece of upbeat pop perfection, with all of it accompanied by an appropriately glittery video.
It's a song custom-made for a big-bang Eurovision performance, emotionally intense, melodically rich, with all kinds of capacity for constructing a knockout life performance.
Expect Cantó to really make his presence built as unleashes an immensely catchy song upon the pop-loving denizens of Europe.
THE NETHERLANDS: "Grow" by Jeangu Macrooy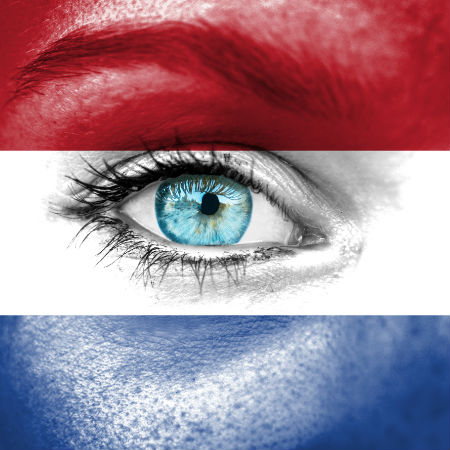 THE ARTIST
Let's be honest – much as love getting gifts for our birthday, most of them land without leaving a trace.
Not so the guitar Jeangu Macrooy got for his 13th birthday, an instrument that made such an impact upon the young teenager that he formed a band with his twin brother Xillan.
Not a bad way to start his career, and confirmation that his parents are damn near savant when it comes to gift giving, but it was not enough for the burgeoning talent who left his native Surinam at the age of 20 for the bright lights, and massive opportunities of the Netherlands.
A stint at music college, the recording and release of a soulful debut album, High on You and performances at major music festivals like North Sea Jazz followed (as did an Edison Pop Award nomination, thank you very much) all followed, culminating in second album Horizon which was, and I quote his official Eurovision bio here, "critically acclaimed by both press and public."
Macrooy is also deeply philosophical, believing that "the more I learn, the less I know" and that music and emotions make the world go round … but do they win you Eurovision?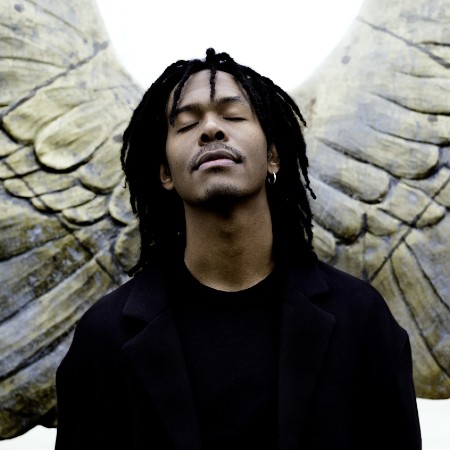 THE SONG
No one can say for certain but Macrooy is going to give them a red hot try.
"Grow" is a soulful slow burner, that the artist wrote himself, with some tasteful Beatles vocal harmonies, a chilled vibe that suggest a great deal of rumination on the big issues of life, and an emotional resonance that lifts it up from being just another pop song.
It is far from that, of course, with the song building to of those get-your-mobile-phone-out and sway meaningfully pieces of music that actually deserves that kind of reaction.
"Grow" is a sublimely gorgeous, uplifting song, beautifully and movingly sung that will make quite the impression I suspect on Eurovision audiences and may prove yet again that slow torch songs can not only do well at the contest but win the whole damn thing in fine, drop dead luscious style.
UK: "My Last Breath" by James Newman
THE ARTIST
James Newman has done well for himself, and we don't mean simply because he's made it to the Eurovision stage as Britain's anointed representative.
Quite apart from co-writing the British Single of the Year, "Waiting All Night" (performed by Rudimental and Ella Eyre), in 2013, a track that also earned the artist his first UK Number 1, a feat matched not that long after by a co-writing credit on a Calvin Harris track called "Blame" that made it to the top spot on the charts in a host of countries including the Netherlands, Sweden, Norway and Mexico.
If that wasn't enough, and let's be fair who would want to stop there, glorious a set of achievements as they were, Newman has also worked with Ed Sheeran, and co-written Gammy-nominated songs for Tony Braxton and Kesha.
But Newman has also, naturally enough, dreamed of singing his own songs, something he managed when he lent vocals to the Armin Van Vuuren song "Therapy" in 2018 and which he will of course do at Eurovision with a track he rather romantically wrote while staying up next to a loch (lake) in Scotland.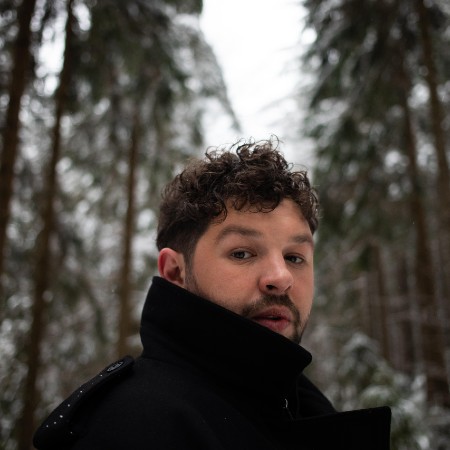 THE SONG
As songswriting efforts birthed in the snowy climes of Scotland, "My Last Breath" is a nicely catchy, beat-heavy piece of pop that comes with a steady, ever-building momentum.
It's a country-influenced big banger that would be perfectly home in the top 40 but stands quite happily on its own two feet, with the chorus in particular an almost-euphoric piece of uplifting pop.
It is far and away the best thing Britain has taken to Eurovision but the one big unknown is how Europe would treat a Brexit-effected UK even if the song is a highly-listenable piece of goosebump-inducing pop.
Hopefully music can win the day because the song is a cut above, Newman's vocals are pitch-perfect emotive and you leave this piece of pop better for having listened to it.
It's that good and hopefully Europe can look past recent events and treat it the pop gem "My Last Breath" most assuredly is.
And before we get to overall top ten placings, well, the imagined ones anyway, here are the 20 Ridiculous Reasons We Will Miss Eurovision 2020.
ROLL THOSE DRUMS! FLARE THOSE PYROTECHNICS! AND DRAW OUT A FIVE-MINUTE ANNOUNCEMENT INTO TWENTY … HERE IS MY EUROVISION 2020 TO TEN … (Winner selected but rest in no particular order)
Switzerland (WINNER)

Italy

Australia

Ukraine

Israel

Belgium

Armenia

Latvia

Moldova

Malta