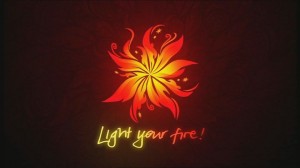 If you wandering the streets of Baku right now, anticipation welling up inside of you like day old dogs you really shouldn't have eaten, you'll know it's less than 24 hours till the first semi-final takes place at this year's Eurovision Song Contest.
But as the rehearsals have shown, the event goes into high gear well before the first entrant wanders onto the stage. Why apart from the rehearsals where each country has a chance to finesse their performance, and tantalise us with a sense of what they will be doing in the contest itself, there is, of course, the Opening Party (held this year on a balmy Saturday night in Baku, mere days before the first performances).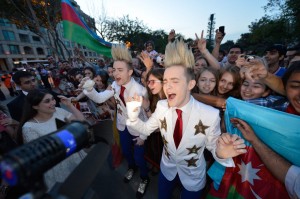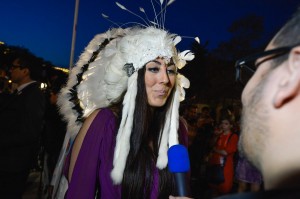 Disappointingly, unlike the Olympics, the Commonwealth Games, and yes even the Mathlympics, there is no opening ceremony as such. Frankly I would have paid good money – assuming I had paid more good money to get to Baku in the first place – to see all 42 countries in full national costume parading around a gigantic stadium filled with glitter-covered cheering fans, and a ceremony stuffed full of Azerbaijani national emblems like the giant shish kebab or something (after all Australia had the giant thong at the 2000 Olympics right?).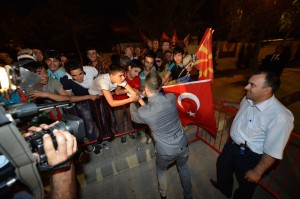 Alas that doesn't happen at Eurovision. What we have instead every year is a glitzy Opening Party where everyone arrives on what eurovision.tv refers to as the "famous red carpet" (do they take the same one from city to city each year I wonder? In which case I hope it gets laundered at some point) for what they called a "momentous event" at the Euroclub.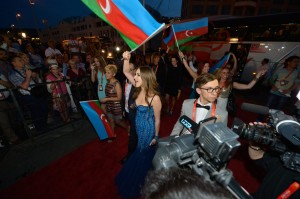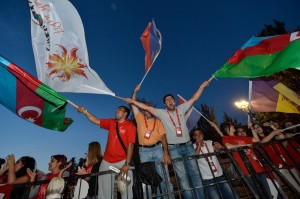 In the tradition of all big showbiz events everywhere, the entrants were accosted on the hopefully hygienic red carpet and asked for their insights on life, the universe and everything – really they weren't – performed impromptu numbers for the eager fans milling around, and waved flags like energiser bunnies on fast forward.
And even the Russian grandmothers made it so you know it was the party in town. They don't accept just any invitations you know…