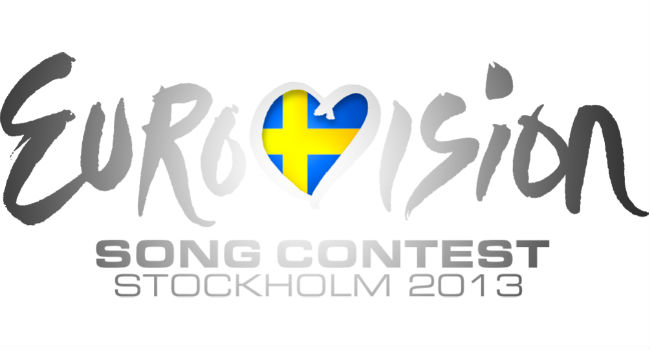 WHAT IS THE EUROVISION SONG CONTEST?
Started way back in 1956 as a way to draw a fractured Europe back together with the healing power of music, the Eurovision Song Contest, or Concours Eurovision de la Chanson – the contest is telecast in both English and French – is open to all active members of the European Broadcasting Union, which oversees the competition.
Each country is permitted to submit one song to the contest – a song which is selected by a variety of means, usually a winner-takes-all competition such as Sweden's renowned Melodifestivalen – which they perform in two semi-finals in the hopes of making it to the glittering grand final.
Only six countries have direct entry into the grand final:
* The Big Four who fund most of the proceedings – UK, Germany, France and Spain
* The host country (which is the winner of the previous year's contest)
* Italy, who didn't take part for many years and was re-admitted in 2011 after a 14 year absence (it was one of seven countries that competed in the first event), making the Big Four the Big Five.
The winner is chosen by a 50/50 mix of viewer votes (you cannot vote for your own country) and a jury of musical figures in each country, a method which was chosen to counter the alleged skewing of votes based on political and/or cultural lines.
Past winners include, of course, ABBA in 1974 with "Waterloo" and Celine Dion who won for Switzerland in 1988 with "Ne partez pas sans moi".
Above all though, the Eurovision Song Contest is bright, over the top and deliciously camp, a celebration of music, inclusiveness and togetherness that draws annual viewing figures in the 100s of millions.
This year's contest will be held in Malmö, Sweden.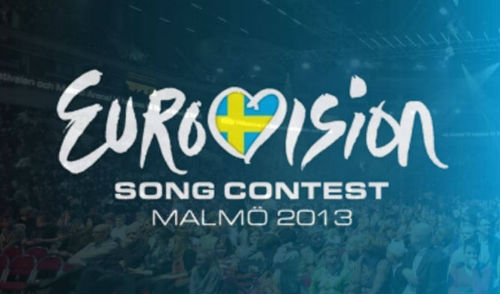 In the six weeks leading up to the grand final on Saturday 18 May 2013, I will be reviewing 5-6 songs each week and giving my unvarnished, unguarded and glitter-coated take on all 39 songs competing for glory in this year's contest.
It will be brutal, it will be camp, it may or may involve copious use of pyrotechnics, key changes and scantily-clad but limber back up dancers (and possibly a stray Ukrainian grandmother or two) but above all, it will hopefully give you some idea of who has the best chance of success at this year's contest.
This week, I preview the first six countries that will be strutting their stuff in semi-final 2 on Thursday 16 May, while wearing Björn Ulvaeus' "Waterloo" outfit from 1974 – no pictures please, it ain't pretty – and wondering if it's possibly to choreograph six llamas and a oversized chihuahua to perform in a totally unique song and dance number for the Grand Final.
LATVIA: "Here We Go" by PeR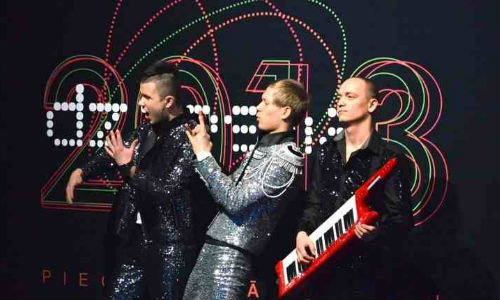 In many ways the song is almost superfluous for Latvia's entry PeR which stands for Please explain the Rhythm, a Latvia beatbox and vocal band.
And that's not because the song isn't any good – in fact its actually a lot of fun.
Yes fun as in fun with a capital "F",  energetic bouncy disposition and a smile big enough to power a city.
That kind of fun.
No, it's more to do with the fact that the member of PeR, who have been performing together since 2007 are wearing glittery clothes!
Not since Inculto from Lithuania dazzled us with their shiny silver shorts in 2010 has a Baltic entry, any entry really, made such winning use of one of the founding materials of Eurovision outfits, glittery sequins.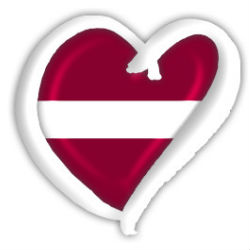 It matches the buoyant mood of the song that while cheesy as an all night fondue party – I am guessing that's where the rap-heavy song was written, somewhere around 3 in the morning with a glass or 300 of wine under their belt – bounces along like a happy puppy eager to be loved.
By all accounts, it is finding that love wanting with the rap, vocals, and well pretty much everything about the song being panned by the Eurovision cognoscenti, but while it isn't admittedly the best song to ever be entered in Eurovision, it is far from the worst, and is a lot of fun.
And that is in short supply in a year of austerity-appropriate songs about love lost, the homicidal propensities of love, and and every desperately intense permutation in-between.
It may not ever win a Grammy, or sit atop the charts but this is one song that will have the crowd dancing, singing and cheering … and seizing by an unnatural need to buy a glittery outfit on their smartphone before the night is over.
SAN MARINO: "Crisalide (Vola)" by Valentina Monetta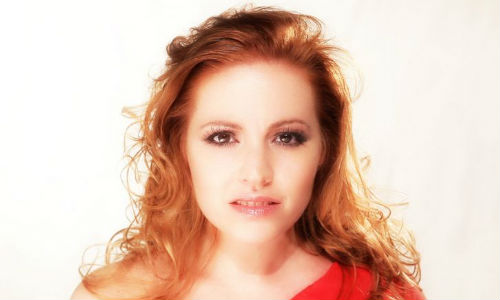 Speaking of desperately intense songs, the lovely Valentina Moretta has chosen to go with a soaring intense ballad (well at least in the first half) of love, longing … and thank the Eurovision gods, hope.
Yes she actually believes things will get better which is why I am suggesting she sit down with Roberto Bellarosa from Belgium who is convinced love in fact kills (and perhaps butterflies, a motif in Valentina's song will poison you as they land gently upon your outstretched hand).
I think he needs an optimistically-laden good talking to about the power of love to make better.
Why according to Valentina, who burst on the music scene in 1995 with her band Toberio, and appears to possess an unnatural attachment to glowing white balls, it will have you flying in no time.
No word on if all that airborne travel courtesy of love gets you frequent flyer points but surely it would have to?
Everything else about the song is so shiny, happy, fresh that being rewarded for your high-in-the-sky bliss makes perfect sense.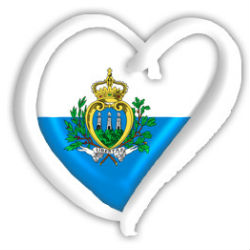 There isn't anything remarkable about the song itself, which while pretty and as inspirational as several President Obama speeches rolled into one and set to the music of one of the songs from Annie, doesn't scream out-of-the-box innovative.
But it is beautifully sung, and makes ample use of one of the sacred tenets of Eurovision – the key change.
Better yet, it also ups the tempo considerably finishing with Valentina almost gaining liftoff by her considerable vocal power (and optimism) and wearing a stunning pink dress that seems to be rushing off in all directions, which if left unchecked on semi-final night, could result in Eurovision's very first Janet Jackson-like "wardrobe malfunction".
I suspect though that she will be forgiven much since this song is so damn uplifting.
Just remember to put your tray table in the upright position when you land …
F.Y.R. MACEDONIA: "Pred Da Sr Radzini" by Esma & Lozano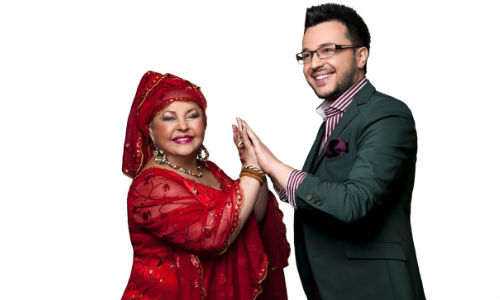 Behold F.Y.R. Macedonia's very own Aretha Franklin!
Esma, or Esma Redzepova Teodosievska, is her very own singing force of nature commanding the stage with powerful vocals, a fantastically bright red dress and the ability to wrap her voice around the sort of multiple insistent "Lalalas" that would defeat a lesser talented soul.
But she is more than matched by her much younger singing partner, Vlatko Lozanoski, who effectively owns the song and the stage by virtue of standing, well, right at the front of it.
Esma, alas, a much loved and revered star is consigned to the back blocks, not that you ignore her powerhouse singing style even if you wanted to.
I am not sure it's a partnership made in Eurovision heaven since they seem to be competing against each other – not their fault; I think the song doesn't give them much choice to be fair – but it is memorable, if only for the vocal stylings alone.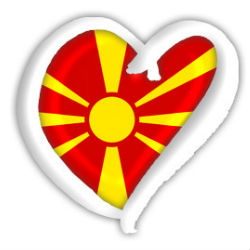 Alas the song itself, while lush and gorgeous seems to suffer from an identity crisis.
It veers from Lozano's staid (though beautifully sung) operatic style to Esma's far more ethnic folk-influenced sound, and while both sounds are entrancing to listen to in their own way, it's kind of disconcerting to see them both in the one song.
Points to F. Y. R. Macedonia who, after deciding to withdraw the first song they put forward "Imperija" after the F.Y.R. Macedonian public apparently took a dislike to it (according to the head of the country's Eurovision delegation, Ljupco Mirkovski), felt they could come up quickly with another song.
Any song really, it seems.
They obviously tried for a grand song that would give both singers a chance to shine.
Alas "Pred da se razdeni" merely sounds like song-by-committee, a large fractious tone deaf committee who decided that throwing two disparate tunes together was an artistically visionary statement rather than an act of  desperation.
Kudos to Esma and Lozano for giving it all they've got but I am wondering if it will leave the good voters of Eurovision as undecided as the songwriters seem to be.
Singing on a pointy fence of indecision? Doesn't sound like to me.
AZERBAIJAN: "Hold Me" by Farid Mammadov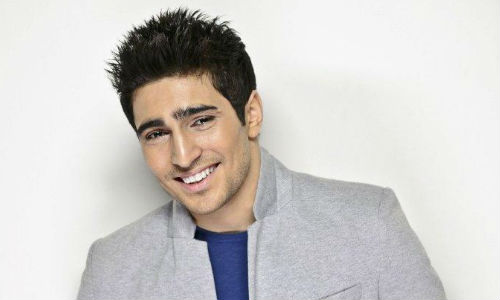 Faris, a 21 year old singer who professes a love of Azerbaijani music, soul, jazz, and pop is clearly an ambitious guy.
Emotionally needy perhaps, if the chorus of his song is anything to go by – maybe dial down a little Farid if you don't want the object of your affection to run for the hills – but ambitious nonetheless.
No going to the gym, or swimming laps in a dinky lap pool to get fit!
No! He is going to climb mountains and swim oceans in pursuit of the woman he loves.
It's either gloriously hearts-toppingly romantic or stalking on an epic continent-spanning scale.
Either way he id determined to rekindle the explosive love they once had even if she is "running from the past". (Here's a hint Farid: if she's running away, you know from you, there's a good chance she no longer into you; just sayin')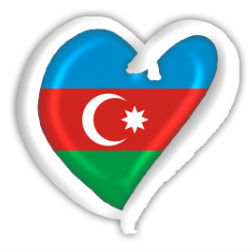 Having said all that, Farid may just have the goods, once he can devote some time to singing the song – doubtful as those oceans won't swim themselves – to win the competition.
Yes "Hold Me", written by Dimitrios Kontopoulos, who's written 27 number one Greek hits (the good people of Azernbaijan do love their foreign composers only choosing a local to write their entry in their debut year of 2008), is a romantic ballad that manages to be heartfelt and catchy, a rare thing indeed, and it is thanks largely to Faird's ability to invest it with all the heartbreak you could ask for.
Formulaic it might be but Farid's delivery manages to transcend any been-there-done-that overtones which says a great deal about the man's ability to sing.
He doesn't just hit the right notes; he manages, quite successfully since I was mere minutes from jumping on a plane to Baku to comfort him in his hour of lovelorn need, to make us believe he has endured the kind of tragic romantic longing that the song addresses.
In fact so overwrought is he at times that providing a jumbo box of tissues at the side of the stage may be a necessity.
Just as long as he makes sure that the blue ballerina on stage with him doesn't slip and fall on his Kleenex castoffs as she writhes in romantic torment behind him.
Romantic injuries are one thing; dislocated shoulders quite another.
FINLAND: "Marry me" by Krista Siegfrids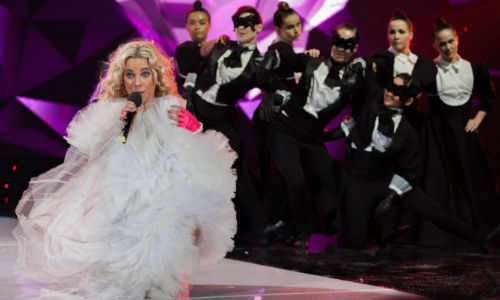 Apparently Krista Siegfrieds lives heartily by the maxim that "more is more!"
And it looks she has poured every last gram of that full-on joie de vivre into this song.
"Marry Me" is as catchy a song as you could want with shades – hell, great big thick crayon streaks or vibrantly thick splashes of crazily-thrown multi-coloured paint – of Avril Lavigne meets Katy Perry and attitude a-plenty.
It's the perfect marriage, pun utterly and completely intended till the day I die, of Eurovision kitsch with a song that rocks its freaking socks off.
And proves once again that when it comes to engaging, interesting and left-of-field choices that actually entertain, it's Finland every time!
Right Lordi?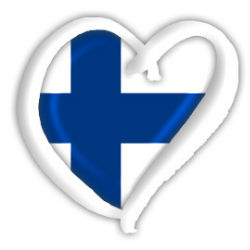 And in a year of syrupy ballads and songs with little or no imagination, "Marry Me" comes with the promise not only of an entertaining song but a wild, extravagant over-the-top stage show with, thank the glittery Eurovision gods themselves, copious use of the wind machine!
"When I was five, I was totally obsessed by Carola's "Fångad Av En Stormvind". I used to sing and perform it all the time! My favourite was the wind machine and I used the hair dryer as one! So my show at ESC will surely include a huge wind machine!"
But wait there's more!
"We have this ongoing party going on! Happiness, craziness, open-mindedness and rainbow colours! Everybody is welcome, just join #TeamDingDong! We have the best parties because we love everybody! You gotta live life to the max and be the unique great you that you are!"
Could Krista with her tale of female empowerment, barely suppressed homoerotic longings – check out the butler with her groom; they should totally have run off together at the end of the clip! – and her "the bigger the better, the crazier even better!" ethos potentially save this year's Eurovision from sliding into the forgettable abyss?
I say yes!
Set the wind machines to maximum and let's get up and dance … wedding dresses optional.
MALTA: "Tomorrow" by Gianluca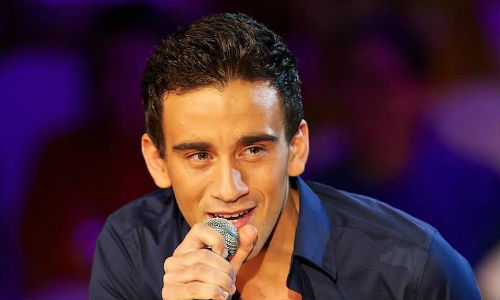 Gianluca, a doctor by trade from a family of insanely talented musicians and singers, is throwing the much-needed Dharma and Greg element into this year's Eurovision proceedings.
Geeky, introverted bespectacled guy meets wild, spontaneous, devil-may-care girl and sparks … well they will eventually fly.
Maybe.
Tomorrow possibly?
He can't of course notice her now because that would totally throw off the thematic sensibilities of the song and besides, she is so in the moment that getting her to commit looks like being a lifelong pursuit.
If only Jeremy, the lovelorn IT geek protagonist of the song can depart from "his rigorous routine".
Who knows where it will all end?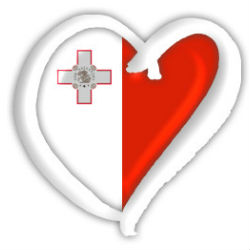 We don't know about poor old Jeremy who looks like he may well spend all his time tracking down the "Head Over Heels"-esque girl of his dreams but Gianluca could well be on a winner with this bright, acoustic ditty.
For a start THAT. SMILE.
Even eurovision.tv deems it of such importance that they start his bio on their site with "Gianluca and his collection of smiles …"
So clearly he smiles a lot.
And the song is so summery, sweet and happy – well Jeremy's quixotic tilt for unpredictable love aside which looks doomed to end in tears but shh, none of that now; Gianluca is SMILING – that the audience will likely dislocate elbows pulling out their mobile phones to wave along with the gentle burblings of this folk gem.
I don't think it's Eurovision Song Contest-winning material but I can see Malta romping into the Grand Final on the strength of this song, Jeremy's heart-tugging struggle for love, and yes, Gianluca's smiles.
Just wear some sunglasses.
You might need them.