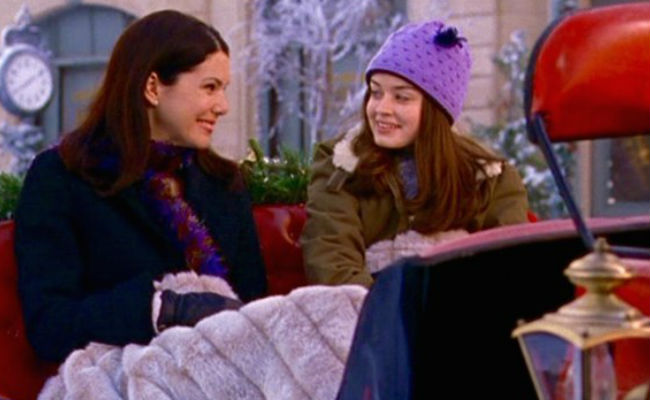 It would be fair to say that Stars Hollow, the cosy, postcard-perfect town that Lorelai (Lauren Graham) and Rory (Alexis Bledel) is as much a character in the show as any of its human inhabitants.
Sporting the requisite central town square, quaint shopfronts, and cosy neighbourhoods you can walk to, with Hartford, Connecticut's capital, where Lorelai's parents, Emily (Kelly Bishop) and Richard (Edward Herrmann) live just a short drive away, Stars Hollow is the kind of town most people would love to live in.
So magically perfect is it that on a sleigh ride around its snow-tinged square, Lorelai remarks on its very magicalness in such a way that Luke (Scott Patterson), a gruff reluctant sleight rider if ever there was one) starts mocking her perceived romanticism, pointing out the plumbing supplies store, the grocery, none of which the king of the cynics points out, are not the sort of places in which romance blooms. (He also claims, after just 2 short months as his nephew Jess's (Milo Ventimiglia) to have sorted out how to parent, which amuses Lorelai, a single mum of 16 years no end; at its core though Luke's epiphany reveals how softhearted he actually is and how much he cares for those he loves.)
But Lorelai is undeterred, as is creator and writer Amy Sherman-Palladino, who adroitly manages to have her quintessential small New England town and gently mock it too, reminding us that for all its gilded trappings, and its sense of cosy comfort, that Gilmore Girls is still very much a tongue-in-cheek affair.
This ability to be celebrate the romanticism that first attracted Sherman-Palladino to the area and inspired the show – see "Pilot" review – and have some fun with it infuses the show throughout but it finds real resonance in the town itself which may look perfect but is populated but gloriously flawed, quirky souls.
All of whom find their way to the inn in an episode which begins with Lorelai and Rory making a snowwoman with a lopsided mouth – Rory remarks that she looks like she's had a stroke – in the town square, which they feel is going so poorly that it prompts this typically pop culture-laden exchange:
Rory – We're competing against the Michelangelo of snow.
Lorelai – And we're Ernest Builds a Snowman.
It's perfect true to look at but there is rivalry, intense snowperson-making rivalry with a roll of new quarters to be down, the facetious dark underbelly of small town life.
Kidding – any dark underbelly is purely the product of Lorelai and Rory's fertile imaginations and a ton of fun to listen to, as always.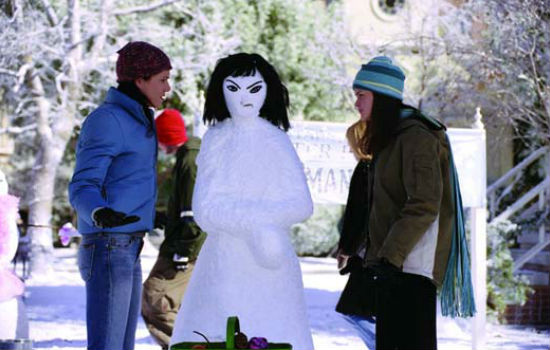 The centrepiece of "The Bracebridge Dinner", and the event that draws everyone from Miss Patty (Liz Torres), Kirk (Sean Gunn), Lane (Keiko Agena) and her mum, Babette and Mory Dell (Sally Struthers and Ted Rooney) to the inn on a snowy winter's night, is a recreation of a 19th century dinner, complete with ye old English speaking, a squire played by Sookie's (Melissa McCarthy) beau Jackson (Jackson Douglas) and as Paris (Liza Weil) points out, "jarring" historical inaccuracies.
It was meant to be for paying guests but when snow grounds them in Chicago, with everything fully paid for, Lorelai and Sookie spontaneously decide to invite all their friends and quirky townspeople to the inn to eat all the food, and enjoy the companionship afforded by small town life.
While nothing of any great import takes place – save for the fact that Richard reveals to Emily in front of everyone else at the table that he's left his insurance job, an impromptu act that has greatly lifted his dark mood of late and the reason for his and Emily's invite to the dinner – the episode, often hailed as the best Stars Hollow episode, is all about celebrating the close bonds that exist between Lorelai, Rory and her friends.
These relationships after all are the lifeblood of the Gilmore Girls, the very thing that underpins the show and makes it so compelling and delightful to watch.
That's Sherman-Palladino's real genius in the creating and writing of the show – that she doesn't treat the characters are incidental to the plot, not even the recurring ones of which there are many; they, in fact, drive it, principally the relationship between Lorelai and Rory and then Richard and Emily and Sookie but beyond that to the boyfriends, possible boyfriends, friends and acquaintances that underpin the life Lorelai has carved out for herself.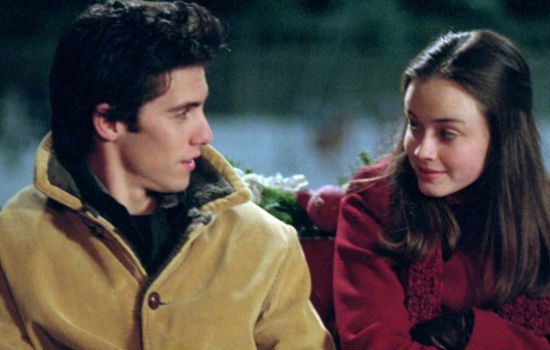 It's this focus on the people driving the plot, and not the other way around, and the amount of detail that goes into the briefest of interactions – no character or moment is underdone or overplayed –  that make it so easy to invest in the show and which makes "The Bracebridge Dinner" such a pitch-perfect celebration of all the relationships that makes the Gilmore Girls work so well.
There are, of course, also a slew of pop culture references with music by Björk ("Human Behaviour") and The Eagles ("Hotel California"), mentions of books like The Joy Luck Club by Amy Tan and Homer's Iliad – the classic that Paris is going to read after she drops off Rory's school newspaper work – films like The Godfather Part III, The Thomas Crown Affair and Ben Hur, and personalities like Anne Heche – "We're beyond crazy. We are 'Anne Heche speaking her secret language to God and looking for the spaceship in Fresno' crazy," says Lorelai – Tammy Faye Bakker, Woody and Soon Yi and Charlie Parker.
And as is the way of the Gilmore Girls, much, much more, so many in fact that repeated viewings are the only way to fully pick up and savour the multitudinous pop culture references Palladino sprinkles through the giddily-fast, witty, clever dialogue.
But the heart of "The Bracebridge Affair", indeed the heart of the show itself, is Stars Hollow and the quirky, crazy but loving people who inhabit it, the very people who have supported Lorelai every step of the way through her journey from 16 year old single mum to inn general manager, and to whom Lorelai gives the gift of food, wine and beers and spoon-tapping on the forehead.