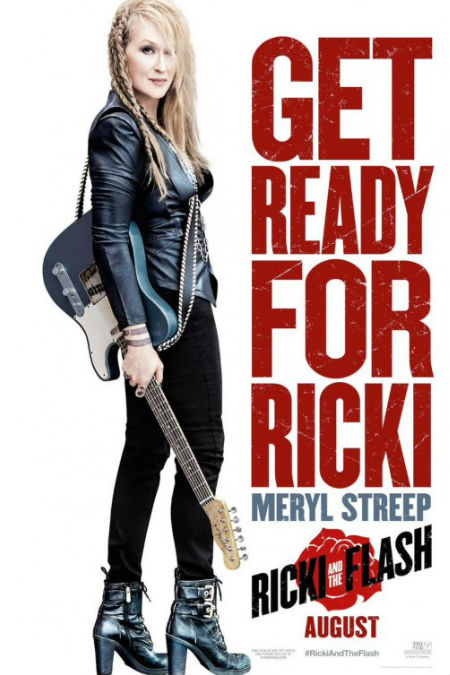 SNAPSHOT
Three-time Academy Award® winner Meryl Streep goes electric and takes on a whole new gig – a hard-rocking singer/guitarist – for Oscar®-winning director Jonathan Demme and Academy Award®-winning screenwriter Diablo Cody in the uplifting comedy Ricki and the Flash. In a film loaded with music and live performance, Streep stars as Ricki, a guitar heroine who gave up everything for her dream of rock-and-roll stardom, but is now returning home to make things right with her family. Streep stars opposite her real-life daughter Mamie Gummer, who plays her fictional daughter; Rick Springfield, who takes on the role of a Flash member in love with Ricki; and Kevin Kline, who portrays Ricki's long-suffering ex-husband. (synopsis via Coming Soon)
Life might give us many good things but one thing it's not a huge fan of is do-overs.
We make mistakes, we suffer for those mistakes and we move on is the usual pattern with very few instances where we get to go back and repair all the damage.
But Ricki, who left her husband and children years ago to pursue her musical dreams, which didn't quite advance as far as she expected, suddenly finds herself in one of those extraordinarily moments in life when the do-over gods come a-calling.
Of course, being given the chance to right wrongs and actually having the wherewithall to make the most of the opportunity are two quite different things, and while the trailer suggests it's all smooth sailing warm and fuzzies, you get the feeling there'll be more rockiness before the smooth rolling kicks in.
It will be interesting indeed to see how Ricki fares but reviews so far (Quartz and Jezebel/The Muse) suggest it's an interesting ride watching her sort it all out, with insightful social commentary thrown in for good measure.
Ricki and the Flash opens in Australia this Thursday (already screening in USA).