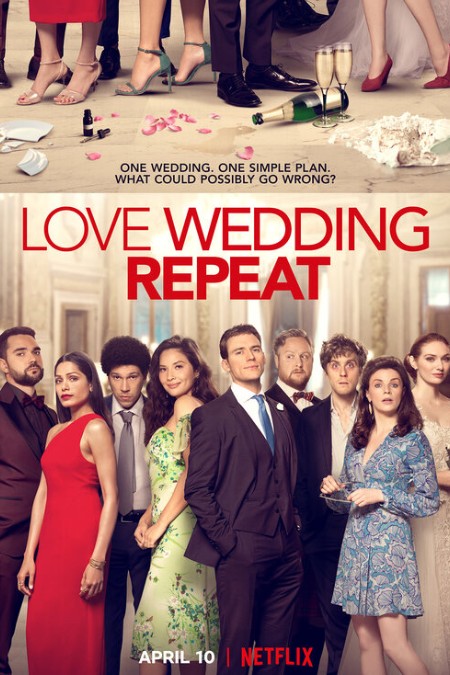 SNAPSHOT
In this innovative romantic comedy about the power of chance, alternate versions of the same wedding unfold as Jack (Sam Claflin) tries to make sure his little sister has the perfect wedding day. But he'll have to juggle an angry ex-girlfriend, an uninvited guest with a secret, a misplaced sleep sedative, and unexpectedly reuniting with the girl of his dreams who got away, Dina (Olivia Munn). If he succeeds, Jack might find a happy ending of his own. Love Wedding Repeat is both written and directed by English writer / filmmaker Dean Craig, making his feature directorial debut with this project after a number of shorts previously; he also wrote the screenplays for Death at a Funeral, A Few Best Men, Moonwalkers. (synopsis via First Showing)
Life is far from being a series of neat, self-contained moments.
It is, in fact, a riotous mess of cascading emotions, hard-to-control impulses and lustful thoughts, all of them careering into and over and through each other to the point where you can tell up from down, in from out … and getting through the wedding of your little sister is anything but straightforward.
Sound like the perfect, hilarious premise for a wedding film? Well, good because Dean Craig has just such a film ready and waiting for you, the trailer suggesting that it will be a glorious festival of farce, flawed humanity and the possibility of love sweet messy love.
The thing is, life is messy so why not be honest about it, and while it's true that few weddings gets this wildly comedically over-the-top, they're not far off much of the time are they?
Love. Wedding. Repeat is currently streaming on Netflix.