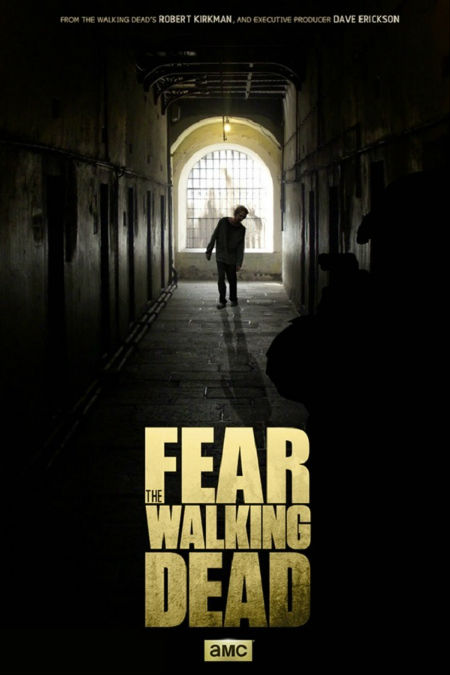 SNAPSHOT
The series will star Cliff Curtis (Missing, Gang Related), Kim Dickens (Gone Girl, Sons of Anarchy), Frank Dillane (Harry Potter and the Half-Blood Prince) and Alycia Debnam Carey (Into the Storm). It will take place far away from the Atlanta, Georgia setting of The Walking Dead in the streets of Los Angeles, amid the early days of the infection.

Series creator Robert Kirkman, Gale Anne Hurd, Greg Nicotero and David Alpert from The Walking Dead are executive producers of the new series, which is being produced by AMC Studios. Dave Erickson (Marco Polo, Sons of Anarchy), who co-created and co-wrote the pilot with Kirkman, is an executive producer and showrunner. Adam Davidson will direct the pilot episode.
Among the many questions that have preoccupied the minds of fan of The Walking Dead since it's premiered five eventful, bloodthirsty, undead seasons ago is how it did begin, what caused it and will a decent barber/hairdresser ever join Rick's group so they can get decent haircuts every once in a while?
The third question seemed to find some resolution in the Alexandria Safe Zone (ASZ) in season 5 when everyone in Rick's bedraggled group of survivors got cleaned up, had their dirty locks shorn, and were dressed up in pretty, new clean clothes.
Answers to the first two questions have proved more elusive however.
Until now … well partially.
While Robert Kirkman is adamant he has no plans to reveal what caused the zombie outbreak that has so devastated life as everyone knew it, new series Fear the Walking Dead promises to show us the beginning of the end of the world in all its civilisation-falling-apart-at-the-seams horror.
Focusing on one family, we will see how reports of a "flu virus" gradually give way to something far more awful and terrifying, a scenario so beyond anyone's experience that people struggle to react in any kind of meaningful way at best.
Except of course to try to survive, which is what we see Nick Curtis (Frank Dillane) doing in spectacularly fleet-footed fashion as he runs from an unseen pursuer, who might be human – it won't take long for Lord of the Flies everyone for themselves rule to kick into high gear so a very much alive attacker is a real possibility – or frighteningly, most definitely not.
Either way, there's a lot more to worry about in this brave, new, wrecked world than paying your bills and catching the morning train, and as the poster – which plays on everyone's fear of scary things lurking at the end of darkened corridors – and teaser trailer attest, you would do well to Fear the Walking Dead.
Fear the Walking Dead premieres August 2015.