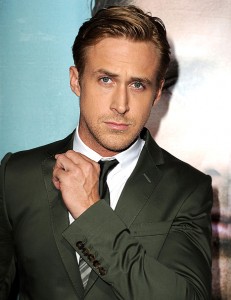 Every actor worth his or her salt – are they even paid in salt anymore? Maybe Armani suits? Spa vouchers? Chickens? – craves credibility as a thespian.
They may have matinee idol good looks or enough charisma to start a cult (a very pretty cult at that) but while that might be enough to fill cinemas, and earn them Vogue magazine covers aplenty, it doesn't lend them the sort of artistic recognition that boldly declares "I can act!"
So they go to extreme lengths, which often is the only way some people can see past their drop dead gorgeous looks, to showcase themselves as real actors and not just another arresting billboard model in the making.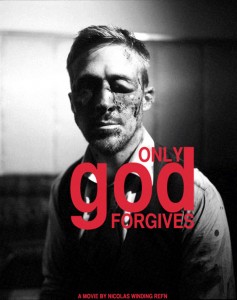 … and this is how he appears in his forthcoming movie, "Only God Forgives" (image via hollywood.com)
We have seen it countless times.
But here are a couple of notable examples.
Charlize Theron made herself almost unrecognisable to play serial killer Aileen Wuornos in Monster (2003), earning herself an Academy Award for Best Actress in the process.
Noted method actor Christian Bale in almost every role he takes on, but most famously in The Machinist (2004) where he lost a substantial amount of weight to play an emaciated insomniac worker.
And now we can add Ryan Gosling to the list.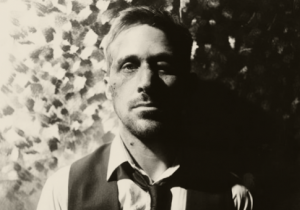 The interesting thing is he is one of those leading man-type that really didn't need to go to these lengths to get noticed.
Never content to simply appear in a movie, and trade on his undeniably "pretty boy" looks alone, he has taken on an array of diverse and challenging roles in movies like Lars and the Real Girl, Blue Valentine and last year's critically-acclaimed Drive.
In this case though I think it's less a desire to get noticed than the chance to work with the director of Drive again, Nicolas Winding Refn who has apparently come up with the sort of vividly imaginative and offbeat role that Gosling couldn't resist.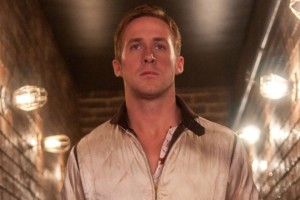 And apparently offbeat is an apt description for the surreal nature of Thailand-set Only God Forgives.
According to indiewire.com, Gosling described it as the "the strangest thing I've ever read" while Refn remarked in an interview with Empire Magazine (and reported via movies.yahoo.com, based on a report on MTV Movies) that it's "based on real emotions, but set in a heightened reality. It's a fairy tale."
Yes but a very brutal, violent fairytale as this plot synopsis from movies.yahoo.com illustrates:
"The Bangkok-set thriller follows an English criminal kingpin (Gosling) who runs a Thai boxing club as a front for his family's drug smuggling operation. He is eventually forced by his ruthless Lady MacBeth-like mother (Kristin Scott Thomas) to track down and kill the individual responsible for his brother's recent death, who ends up being a retired police officer who calls himself The Angel of Vengeance."
Whatever it is, it sounds amazing and the perfect vehicle for an actor who has never been afraid to push the boundaries and take on roles that demand a great deal of him.
In this case, alas, it is his very handsome face that takes the brunt.
But I suspect that with Gosling and Refn involved, and the amazingly talented composer Cliff Martinez once again providing the music after his star turn on Drive, we won't mind so much when Only God Forgives opens in theatres in May 2013.