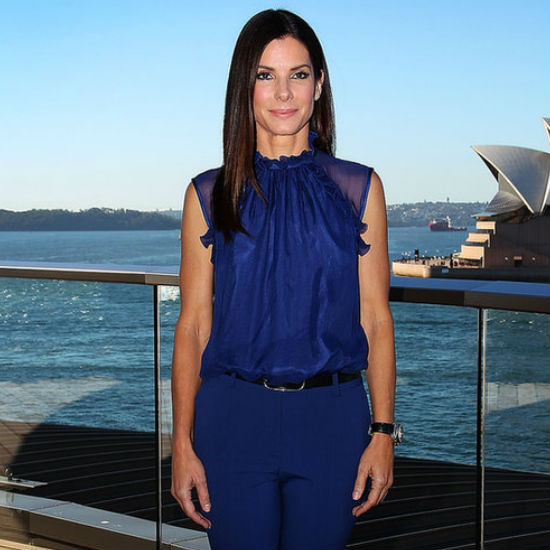 With the Australian release of The Heat, her new cop buddy movie with Melissa McCarthy just days away (releases 11 July), it seems a good time to feature this wonderful interview between Sandra Bullock and Giles Hardie, Entertainment Editor at smh.com.au.
Recorded while she was in Sydney on Tuesday 2 July for the Aussie premiere of The Heat, where she plays an uptight FBI agent Ashburn paired with a foul-mouthed Boston cop Mullins (Melissa McCarthy) who must bond together to defeat a ruthless drug lord, it underlines what a refreshingly down to earth actress she is.
It's a quality I have always admired in her.
While she plays the fame game to some extent – she is a major actress under the celebrity spotlight so she has little choice – she doesn't seem to let it define her, choosing to live away from LA in Austin, Texas, and punctuating her interviews with genuine laughter and warmth.
So please enjoy the interview and make sure you check out her hilarious new movie when it opens.
The interview can be viewed here.