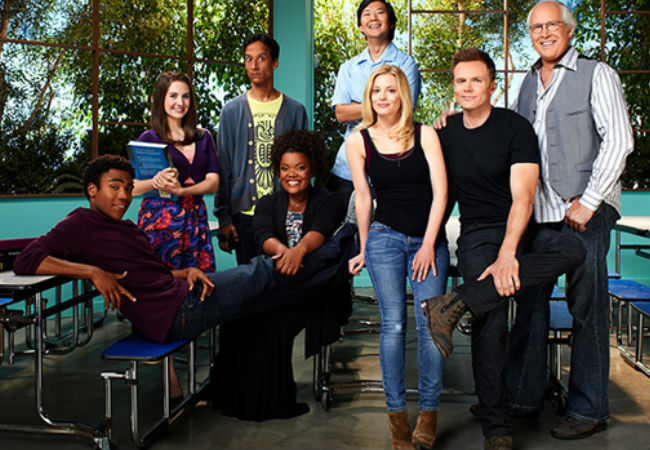 Community, NBC's beleaguered sitcom, much beloved of critics and a hardcore group of fans (including naturally yours truly), is in peril once again.
Not that, truth be told, it has ever not been in trouble, spending almost its entire four year run perched precariously atop what is known as "The Bubble", that horrible limbo between renewal and cancellation that all middling-rated shows enter towards the end of the ratings year.
Every year the fans of Community sit nervously on the edge of their chairs, willing NBC, which frankly isn't enjoying a surfeit of highly, or even moderately, successful shows at the moment, to give the show one more chance, hoping it will indeed fulfil its mantra of #sixseasonsandamovie.
And so it is once again, this time nearing the end of its fourth season which, depending on your point of view, saw the show undergo a vibrant creative renewal at the hands of new showrunners, Moses Port and David Guarascio, or creatively falter after the departure of much-revered show runner, and series creator, Dan Harmon, that Community teeters on the precipice once again.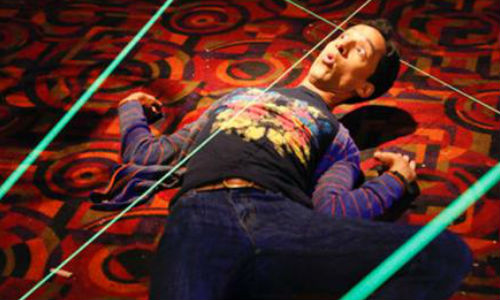 Can it gain that elusive fifth season?
Certainly Moses Port and David Guarascio think so, if this interview with noted TV reviewer Alan Sepinwall back in February when the show kicked off its current season:
David Guarascio: More confident. I would make the bet now that there is a season five.

Moses Port: And I would make the bet with him.
This confidence is based on two things – the show's creative potential which they both believe is not yet exhausted, and the fact that NBC, which saw its dire ratings drop it to fifth place among the networks behind Spanish-language channel Univision during the February 2013 sweeps, and is in need of any shows that rate even moderately well, needs Community:
David Guarascio: And I would take it from two angles. One is I think the show holds up as being, this is still Community and it's still a funny and neat show with great characters and we're telling interesting stories. And I think there will continue to be an audience for it. Two, frankly the bar for how much of an audience you need seems to get slightly lower every year, which helps returning shows in particular. And the network is losing two shows next year. They're losing The Office and they're losing 30 Rock, so just from a business standpoint, and no one's paying us to think about it this way, but I just think they're going to want something that has some familiarity to it. Because with development, you've got 15 hits on your hand in January and then in May you have a couple and then in October you have one or zero. And something that has been on the air, that has an audience and has a loyal following, you're going to want in your corner. And I think this show can do that. (Source for both quotes: hitflix.com via uproxx.com)
Whether their confidence is well placed, or grossly over-optimistic remains to be seen.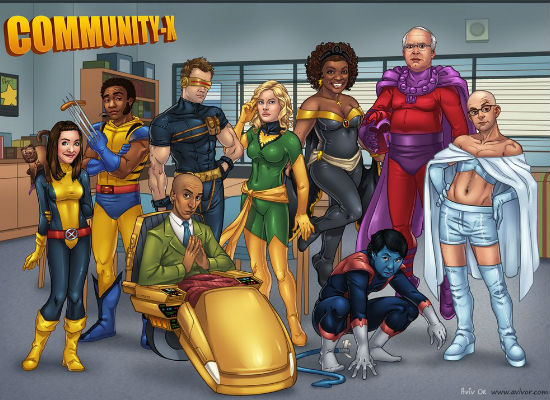 But the one thing Community can't afford is a lacklustre performance for the season four finale which airs 8pm Thursday 9 May 2013 and so Sony, the studio which produces Community, has launched this promo to rally fans and those who love the show but may only tune in to watch it occasionally, to turn up in large, easily-noticeable numbers to watch the last show of this season.
Which may unfortunately, if this promo doesn't have the intended effect, be the last episode ever.
Let's hope everyone gets the message and NBC realises, as they should, that there's life in this sitcom yet!