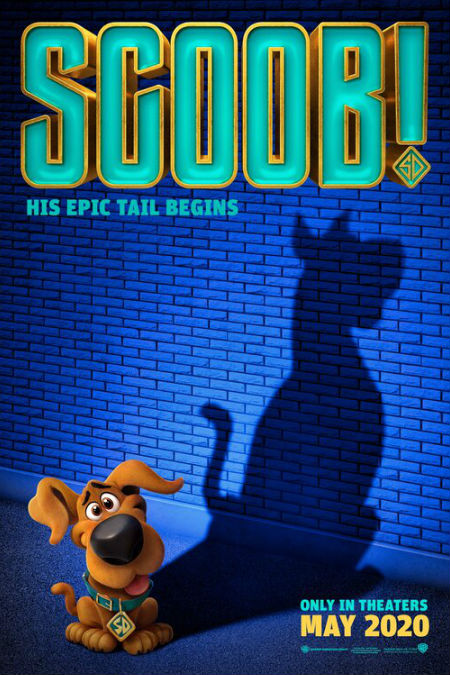 SNAPSHOT
SCOOB! is written by Matt Lieberman (The Addams Family) and directed by Tony Cervone (Space Jam). The film will follow the mystery-solving group as they must team up with other characters from the Hanna-Barbera universe to save the world from supervillain Dick Dastardly.


The cast includes a new generation of "meddling kids" with Zac Efron as Fred Jones, Amanda Seyfried as Daphne Blake, Will Forte as Norville "Shaggy" Rogers, Gina Rodriguez as Velma Dinkley, Tarcy Morgan as Dick Dastardly, and Frank Welker as Scooby-Doo. Oscar nominee Mark Wahlberg (The Fighter, The Departed) and Golden Globe nominee Jason Isaacs (The State Within, The OA) have also been cast in the roles of superhero Blue Falcon and villain Dick Dastardly. The pair will be joining the previously announced Ken Jeong as Dynomutt and Kiersey Clemons as Dee Dee Sykes. (synopsis via Coming Soon)
Everything is getting rebooted these days … A LOT.
It's the impetus of the age and so we shouldn't be surprised that Scooby Doo and the gang are now the recipients of a Warner Bros-inspired refashioning that extends to how the characters look and even how they're voiced.
The teaser trailer, released this week, gives us a great idea of what the eventual movie is going to be like, with the good old Scooby sense of the silly and the scary very much intact, but everyone looking quite a bit different.
That's with the exception of Scooby and Shaggy who look and are acting very much like they always have; however, as someone who has lived through and enjoyed many Scooby Doo iterations, I'm not yet convinced there is anything winningly original about the latest iteration.
Still, I have a lot of faith in those "meddling kids" so will remain optimistic, Scooby Snacks in hand, ahead of the release of SCOOB! on 15 May 2020 in USA and UK, and 18 June 2020 in Australia.