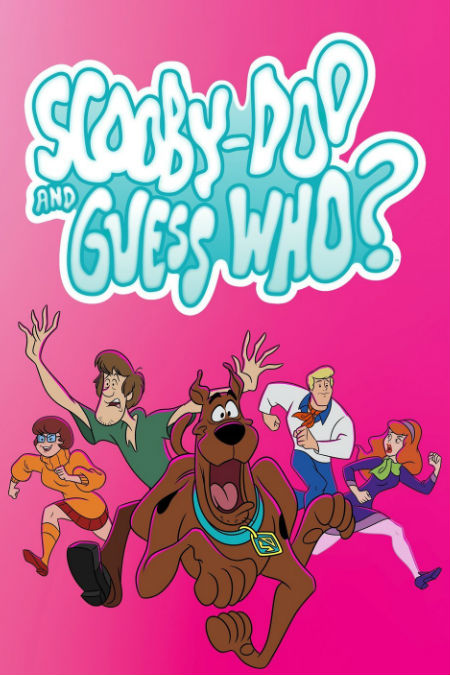 If you're keeping count, and why wouldn't you be, you would be well are that Scooby-Doo and Guess Who? is the thirteenth iteration of the beloved character and his attendant gang of Shaggy, Velma, Daphne and Fred since the franchise launched way back in 1969.
While my heart will always be with the original take on Scooby-Doo, Scooby-Doo, Where Are You! and the more recent and quirky af Be Cool Scooby-Doo!, there's a great deal to like about Scooby-Doo and Guess Who? which features a different celebrity helping to solve that week's mystery.
The concept roughly resembles the 1972 The New Scooby-Doo Movies, one-hour episodes which starred the likes of Phyllis Diller, Don Knotts and the Three Stooges, although the stars now are far more current as you might expect and include people like Jim Gaffigan, mark Hamill, Sia, Wanda Sykes and Ricky Gervais, usually starring as themselves.
Launching weekly last year from June through to September with an initial 13-episode run on the Cartoon Network and Boomerang, Scooby-Doo and Guess Who?, now has 13 new episodes on offer including one starring comedian Jeff Foxworthy who according to CBR.com discover he and Scooby-Doo shared a mutual love of a certain type of footwear.
"… Foxworthy drops by to show off his new 'truck-driving cowboy boots', which light up once he displays them for Scooby-Doo and Shaggy. We then find out that Scooby is a big fan of boots as well. Polaroid photos feature Scooby wearing some of his favorite boots, including hiking, rain, cowboy and heavy metal boots."
The current run of Scooby-Doo and Guess Who? kicked off with the Jeff Foxworthy episode, "The Wedding Witch of Wainsly Hall" on 27 February and continues thereafter on a weekly basis with a new celebrity adding some extra-famous sparkle to the solving of each mystery.