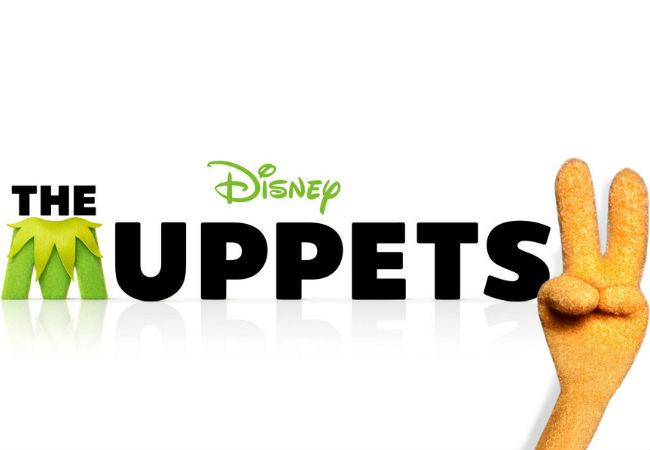 SNAPSHOT
"The idea of this film is that our gang is on this global tour, and we're selling out these grand theaters all over Europe—in Berlin, Madrid, London—but we sort of get into a little bit of trouble when we run across my doppelganger. He's the world's number one criminal Constantine and he happens to look an awful lot like me. I won't tell you any more than that, but let's just say mayhem ensues."
(Kermit describing the new movie to entertainment weekly earlier this year/source: underthegunreview.net)
Yes a sequel! A SEQUEL!
But this my friends is a Muppets sequel which means that Animal, the red-haired wild-spirited drummer from Doctor Teeth's Electric Mayhem Band, who spends much of the trailer running past a bemused Kermit screaming "Sequel!", has every right to be excited.
Granted the successor to 2011's The Muppets Movie, doesn't include life long fan Jason Segel, who co-wrote, and starred in after convincing the Disney that Jim Henson's beloved, irreverent creations should be allowed another satirical run through a now-crowded zeitgeist, but it does have the original director James Bobin onboard, along with master songwriter Bret McKenzie, who scored an Oscar winner for the gloriously fun soundtrack to the first movie.
And it has three of the funniest people around, Tina Fey (30 Rock), Ty Burrell (Modern Family) and Ricky Gervais (The Office, Extras) – plus lots of celebrity cameos from the likes of  Salma Hayek and Sean "Diddy" Combs – all of whom possess just the right amount of comedic silliness to fit into The Muppets highly absurd, post-modernist world (yep they were post-modernist way before it was fashionable, breaking through that fourth wall with Gonzo-fired-from-a-cannon-like hilarity every chance they got).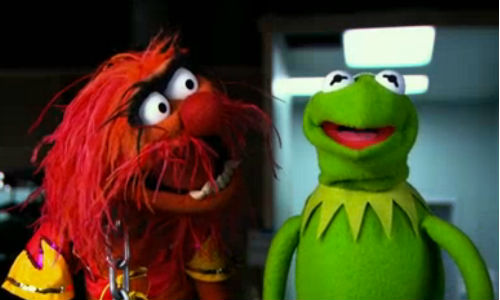 It seems to have everything that a Muppets movie needs as Sharon Sletty at slate.com has noted:
"… not surprisingly this feature is full of Muppet trademarks we know and love: sketch comedy that straddles the absurdist and burlesque, self-referential riffs that segue into corny musical numbers, and all the loony slapstick one could want."
So suspend every last shred of disbelief you have, engage your inner absurdist, and make sure you are front and centre when Muppets Most Wanted opens in USA on 21 March, UK on 28 March and Australia on 3 April 2014.
If you don't there's a fairly good chance Animal will make you go anyway.