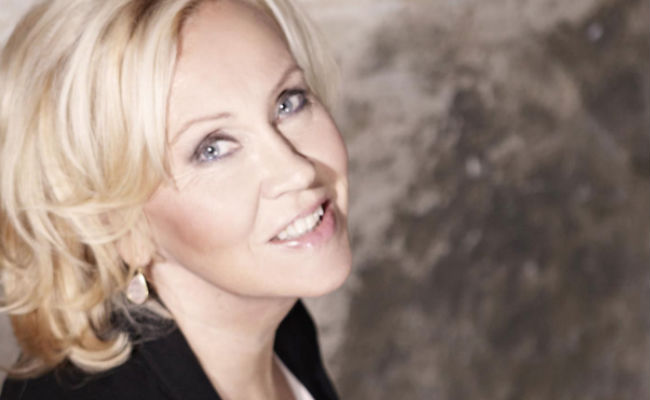 Nine years is almost an eternity in the ephemeral world of pop music, where popularity one day is often replaced by oblivion the next.
And for anyone brave enough to stage their big comeback, fickle attention spans, and the sometimes ferocious world of today's social media landscape await, examining, assessing and judging a returning artist and their new work before even a note has been played.
So it takes a strong soul, truly committed to their art, and with an enduring history in the music industry, to step back into the fray after almost a decade.
Someone like Agnetha Fältskog, a veteran of the industry, who began her career in 1968 with her self-titled album, Agnetha Fältskog, before joining one of the most successful pop acts of all time, ABBA (with then-husband Björn Ulvaeus, and then-fellow couple Benny Andersson and Anni-Frid Lyngstad), whose parting of the ways in 1982 saw her re-launch her successful solo career with her last release being 2004's My Colouring Book.
With that much experience, and success, under her belt, Agnetha isn't one to be afraid of a comeback, no matter how different the world may be ten years later, and to demonstrate that, she has just released the sublimely beautiful song "When You Really Loved Someone" (which she invests with the same bittersweet emotion that graced "Chiquitita" and of course "The Winner Takes It All"), the lead single for the elegantly-titled album A on the 13 May.
The release has surprised many people given Agnetha's media-generated reputation as a Greta Garbo-esque figure, hiding in seclusion on the island of Ekero, near Stockholm.
But as Agnetha remarked in a recent interview with the BBC, which they noted was "peppered with laughter" (belying her underserved reputation as some sort of gravely serious hermit) she is not the person the media has made her out to be.
"I'm very earth-grounded and very normal. I just like to stay at home."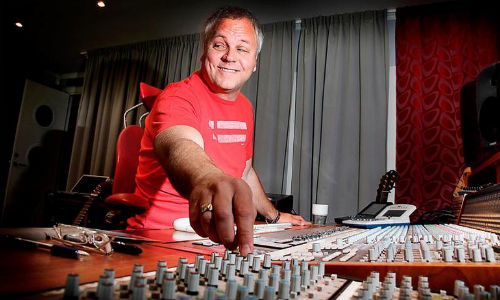 And she made it very clear she was thrilled to be returning to the world musical stage, something that was triggered by an approach from noted Swedish producer, Jorgen Eloffson (Britney Spears, Kelly Clarkson) who presented her with three songs he has written for her and asked if she would consider a return to the recording studio.
"It was flattering. It really was. I just couldn't say 'no'. I really loved the songs from the beginning."
She was reticent in some ways to go back to singing, afraid that both her voice and songwriting skills had atrophied but she found the return to both songwriting – she is listed as the co-writer on the haunting closing track "I Keep Them On The Floor Beside My Bed" – and singing came more easily than expected.
Jorgen for his part was delighted by her return to music, saying he could see how much it meant to her to be doing what she does so well again.
He was quoted on Billboard.com as saying:
"She wanted to make music again. We could feel that. She had been thinking about it. Basically, she's a musician, a songwriter/singer who hasn't done that for a while. We saw her open up, become much happier, with music again in her life."
However, the release of A, and the attendant launch of her new website, agnetha.com, Twitter handle and Facebook page, while warmly welcomed by Agnetha, does not signal either her willingness to countenance an ABBA reunion or attendance at either this year's Eurovision Song Contest in Malmo, Sweden or the opening of the ABBA Museum, something she made clear in an interview with Swedish radio.
For now, she is content to enjoy this return to her one true love of singing, which has been rapturously embraced by fans worldwide, a sign if ever there was one that a decade away from the spotlight means nothing if you're an artist of the calibre of Agnetha Fältskog.
* Here's the full track listing, courtesy of ABBAomnibus.net, an amazing ABBA site with everything you could possibly want to know about the supergroup.
1. The One Who Loves You Now
2. When You Really Loved Someone
3. Perfume In The Breeze
4. I Was A Flower
5. I Should've Followed You Home
6. Past Forever
7. Dance Your Pain Away
8. Bubble
9. Back On Your Radio
10. I Keep Them On The Floor Beside My Bed
And Agnetha's first interview for the album with Italian TV.