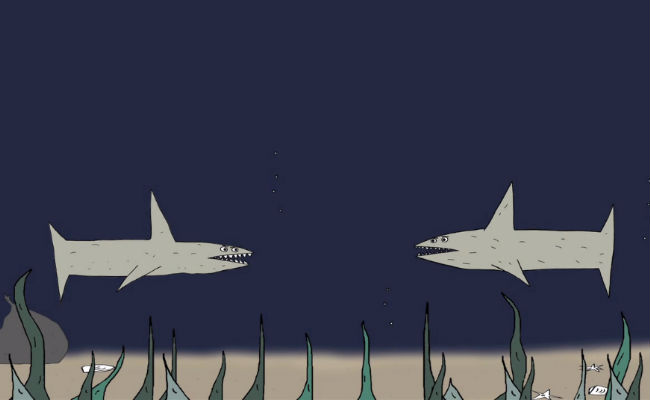 It's going to come as no surprise to anyone that the natural environment is being trashed at a frighteningly prodigious rate.
And while pretty much everyone will agree Something Should Be Done, getting them to listen in detail to the issues at hand can be a challenge.
Which is why short films like "I'm Going to Bite Someone" by Steve Dildarian, featuring a shark with understandably very personal environmental concerns, is such an hilarious stroke of genius.
It manages to get all the issues across in a reasonably in depth way but with verve, humour and a brilliant sense of irony.
It even acknowledges the notoriously short attention spans of 21st century humanity with the line "STAY WITH ME. DON'T GO INTO YOUR ZONE WHERE YOU DON'T WANNA HEAR, OKAY?"
And trust me you will want to stay all the way through this.
(source: io9)