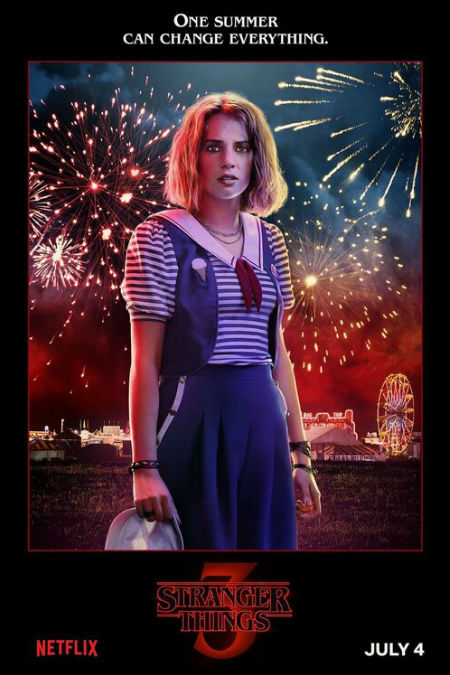 Stranger Things 3 was a very intense season, full to bursting (if you were an infected rat, quite literally) with some deeply-unsettling Invasion of the Body Snatchers horror, lots of musing on growing up, gender identity and '80s pop culture touchstones and even some Cold War humour and subterfuge.
That last narrative part of the brilliantly-engaging season saw Steve Harrington (Joe Keery), Dustin (Joe Matarazzo), Steve's Scoops Ahoy! co-worker Robin (Maya Hawke) and Lucas's sister Erica (Priah Ferguson) going deep under Hawkins, Indiana's bright, shiny new mall, specially created for the show in a disused shopping centre in Georgia, to investigate whether there were Russians up to no good and if so, what it was exactly they were doing.
Naturally as is the way of things, lofty intentions of saving the good old USA from a Russian invasion of sorts (they were also helping the Upside Down, and by extension the Mind Flayer, get a foothold in the town and thus our world again) didn't quite go to plan, leading to some very funny, and actually kinda scary moments for our intrepid would-be heroes.
In this entertaining shot-by-shot video, Keery, Matarazzo and Hawke dissect the Russian base scene, giving us some very cool insights into what it's like to fight Russians and kind of but not immediately save the day.