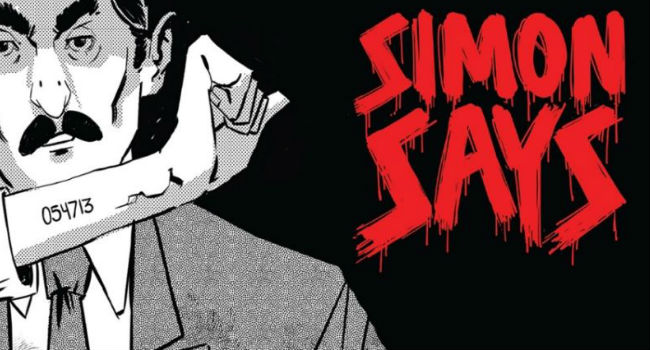 It is an oft-used phrase, particularly in these perilous times when far right nationalists seem intent on trying to reshape the earth in their poisonously dark image, but one that very much deserves repeating:
"The only thing necessary for the triumph of evil is that good men do nothing."
(There is some conjecture about the exact wording and who said it first, or at all and why, but the fact remains, it is a truthful axiom.)
Simon Wiesenthal, and many brave souls like him were most definitely not among the good men who did nothing, bravely going out and sacrificing their lives to bring many fugitive Nazis to justice, and it is their inspiring story that writer Andre Frattino with illustrator Jesse Lee has chosen to ensure they are not forgotten.
"We're going to have the next generation who's not going to have anyone who's affected by the Holocaust," Frattino said. "Not only are we forgetting, we're normalizing it. We're playing it down. 'Oh it was so long ago, it doesn't matter anymore, we won't do it again.' Those who don't remember their mistakes are bound to repeat them." (source: IO9)
This impressive and important comic book, which will play a vital role in reminding younger generations of the need to stay eternally vigilant against evil, is currently the subject of a Kickstarter campaign, which will run for another 10 days or so.
These types of ambitious and I would argue necessary projects must be supported and I'd urge you to contribute to making Simon Says: Nazi Hunter a reality and be part of inspiring a whole new generation to speak up, act and stop evil in its tracks before it has a chance to wreak the horrific, lives-destroying damage it did during the Holocaust.