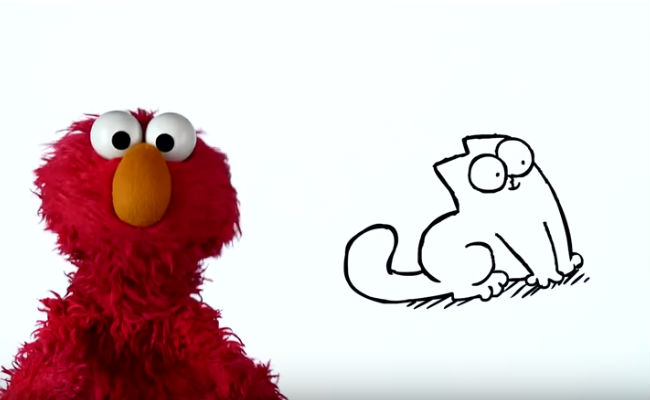 SNAPSHOT
A playful cat teaches Elmo all about cats. "Play like a Cat" is one of two episodes made in an exciting collaboration with Sesame Street. (synopsis via Laughing Squid)
I am a cat person; specifically a Simon's Cat person.
And I am also, if you've been paying attention a Sesame Street person (a card holding member of the show since I first clapped eyes on it in 1971 as a five year old new to TV.)
So news that some bright and enlightened soul had seen fit to combine these two wonderful characters in videos educating people on cat behaviour filled with heart with delight, which only grew as soon as I clapped eyes on the videos below.
If you've ever wondered why cats do what they do, this is your chance to have many of your questions answered with the every lovely and inquisitive Elmo as your guide.
It's the perfect marriage of adorable characters and information, very much the hallmark of both Simon's Cat and Sesame Street and long may it continue because it is, after all, purrrr-fect! (Sorry I had to do that; no really I did.)