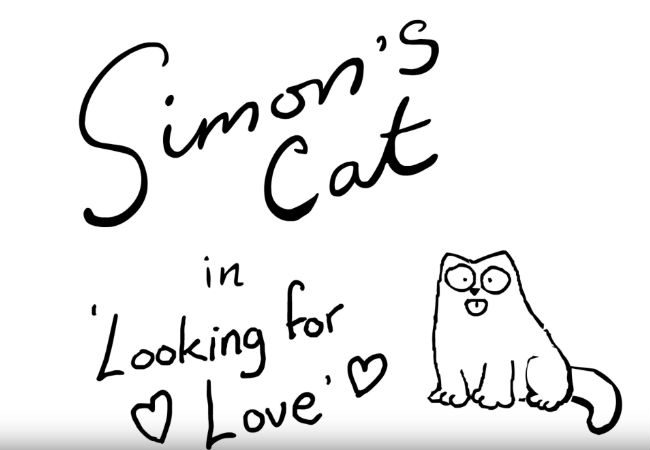 Can cats fall in love? Well, why not?
After all, as Cole Porter wrote in his 1928 classic song "Let's Do It (Let's Fall in Love)" …
"Birds do it, bees do it
Even educated fleas do it …"
So it stands to reason that even cats can feel the sweet impact of Cupid's arrow, even good old Simon's Cat who, in this animated Valentine's Day special, manages to feel the allure of felines of the feminine persuasion.
Why so besotted is he that he presents a rather compliant mouse to his intended lady love as a sign of his affections.
It's humourously, hilariously romantic, a sign that everyone deserves that special someone.
Happy Valentine's Day everyone!