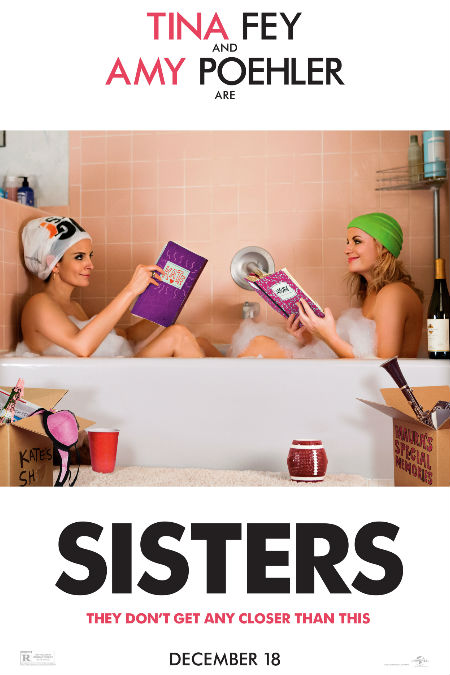 It appears, and you may be surprised by this, that Sisters, the new hilarious comedy from Amy Poehler and Tina Fey, and Star Wars: The Force Awakens, a small barely-on-the-radar movie opening soon, have a great deal in common.
Yes, really.
OK, not at all, but that's not stopping two comediennes from having a bundle of fun comparing their movie to the cinematic juggernaut as they attempt to convince US moviegoers to see both films on the same weekend (they both open December 18 in the USA; in Australia, about a month or so separates them.)
And as Moviefone points out, the similarities outlined in the featurette are truly outstanding:

"In a new featurette, the Sisters cast recounts the flick's long, revered history, which sounds eerily similar to that of the Star Wars saga. There's a CGI breakdown of Ike Barinholtz's awkward run-in with a music box, Maya Rudolph draped in some motion-capture dots (which look suspiciously like a strand of Christmas lights), and references to the flick's lauded director, J.J.-son (a.k.a. Pitch Perfect helmer Jason Moore. What, were you expecting a different J.J.?). And Amy and Tina themselves describe the film's importance using fake British accents, adding an air of regalness to the proceedings (and, okay, to cover up their drunkenness)."
See, ridiculously the same!
And even if you don't buy that, as the hashtag says, #youcanseethemboth.