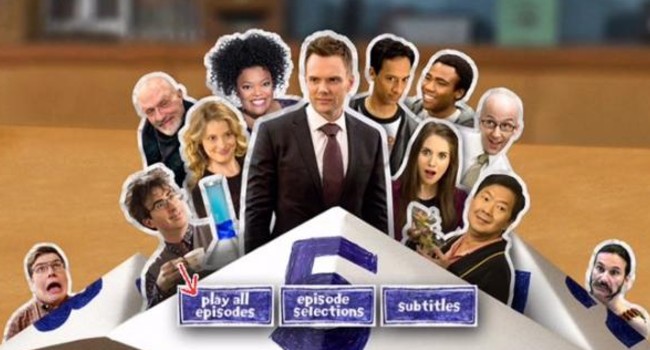 It turns out that there's lots of things you can do from your own home that, pre-COVID-19, no one had actually thought to try because, well, frankly, we had the outside world and gatherings with other humans for that.
But with social isolation still very much in place for many people, everyone has had to get even more creative than normal with a case in point being the every-proliferating number of table reads of TV episodes, usually by shows which have gone to the great syndication god in the sky.
These table reads, usually for a charity or important cause of some kind, not only give us a chance to see beloved casts "together" again but the rare opportunity to see an episode done from an entirely different angle.
The latest to join this most wonderful and welcome of bandwagons is Community, the Dan Harmon-created #SixSeasonsandaMovie sitcom sit in a Californian community college which ran from 2009 to 2015.
The special event brought together the who's who of the show for a very good cause as Laughing Squid explains:
"In attendance were Joel McHale, Gillian Jacobs, Danny Pudi, Yvette Nicole Brown, Alison Brie, Donald Glover, Ken Jeong, Jim Rash, and theme composer Keith Slettedahl. Actor Pedro Pascal sat in for Walton Goggin's role in the episode.

"The table read was done in order to raise money for WCK (World Central Kitchen) a non-profit founded by José Andrés and Patricia Andrés that creates smart solutions to hunger and poverty and Frontline Foods, an organization that works to supply frontline workers with healthy meals from local restaurants."
This most fun-filled of reunions, called rather amusingly "Six Seasons and a Zoom Call", finished off with a Q & A with Variety magazine, a chat full of fun insights and inside jokes, .