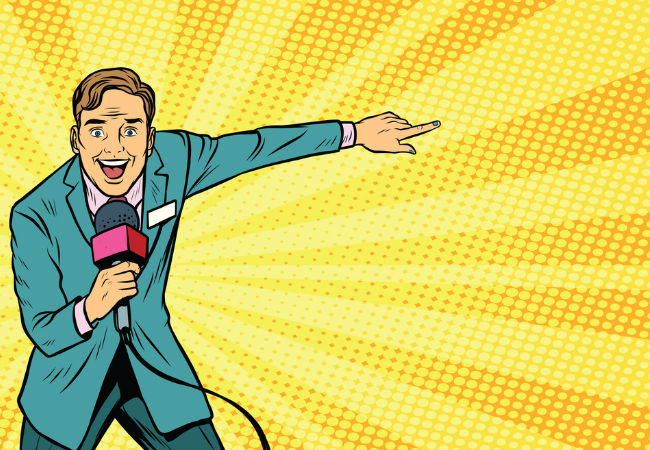 For a man who loves his TV, this year proved to be quite the challenge.
As I tried to balance watching lots of movies, reading more books and listening to as many songs as normal, which is a considerable amount, I found keeping up with all my usual TV shows, let alone sampling new ones, quite the challenge.
I'm not alone.
An article in EW points out that 495 scripted shows were made in the US in 2018, an 85% increase since 2011, an impossible amount for anyone to keep up with, let alone someone like me who's trying to juggle a whole lot of other media as well.
Still, enough regret about what I didn't get to watch yet aside – sorry Happy, Insecure S3, Outlander S4 and Glow S2 to name but four – since I did get to watch lots of shows including stalwarts like The Flash, Doctor Who (Jodie Whittaker is awesome!), The 100, Fear the Walking Dead, Schitt's Creek, Grace and Frankie, Superstore, and Colony (may it RIP) and a number of new and returning shows, the top 10 of which have made it on this years best of list …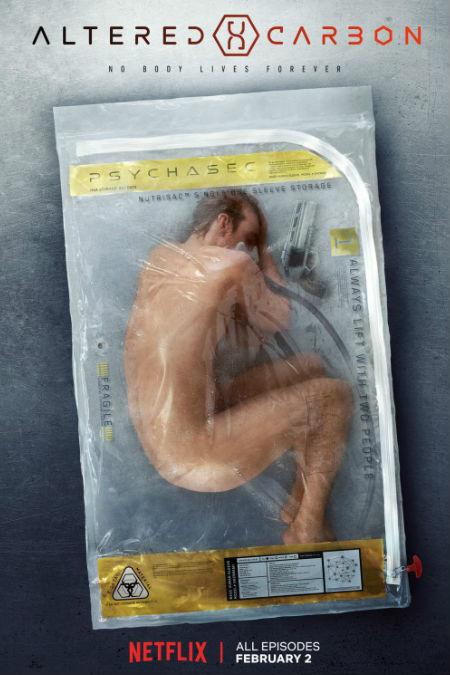 "We are all fond of fairytales.
Oh, I don't mean those charmingly barbed and dark morality plays that we have Disneynified so they are little more than quaint stories with an appealing message; I 'm talking about those societal-wide delusions that we all take onboard as we grow up, the ones that speak loftily of progress, evolution, growth and advancement.
The ones that envisage us always getting better.
While we might like to cling to them, especially in these currently trying times where down is up, dark is light and everything appears to be going backwards with a swastika affixed to it, shows like Altered Carbon are having no truck with them, in ways astonishingly honest, emotionally-resonant and violently confrontational."
Here's my full review of Altered Carbon.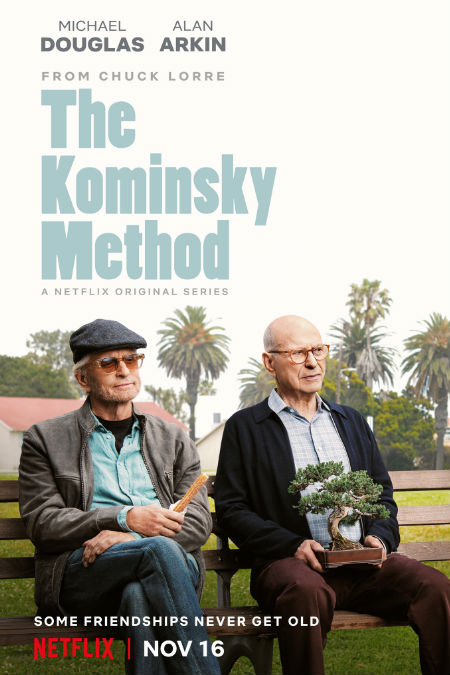 "Let's be honest – growing old doesn't look like a whole heap of fun.
Sure you have the wisdom of all those hopefully-happily accumulated years, a nice line in public transport discounts and the time to shop for all those bargains that evade the more time-pressed of us.
But there are downsides, such as death of friends and loved ones (hopefully not yourself), the effects of past mistakes, whether personal, financial or professional, coming back to haunt you and the unnerving sensation that your body spends its off-hours coming up with new and ingenious ways to flush its usability down the sink.
All these aspects of growing old and more are explored in The Kominsky Method, a 8-episode series recently-released on Netflix, which explores the lives of two old friends (both in age and longevity of their friendship) who are finding that, far from supping of the fruits of a long-lived life, their lives are not quite what they signed for."
Here's my full review of The Kominsky Method.