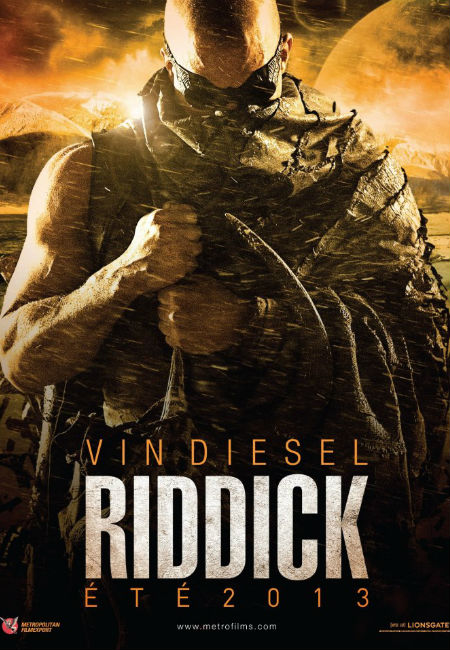 MOVIE SYNOPSIS
The infamous Riddick has been left for dead on a sun-scorched planet that appears to be lifeless. Soon, however, he finds himself fighting for survival against alien predators more lethal than any human he's encountered. The only way off is for Riddick to activate an emergency beacon and alert mercenaries who rapidly descend to the planet in search of their bounty. The first ship to arrive carries a new breed of merc, more lethal and violent, while the second is captained by a man whose pursuit of Riddick is more personal. With time running out and a storm on the horizon that no one could survive, his hunters won't leave the planet without Riddick's head as their trophy. (source: screenrant.com)
Riddick is back!
And he's as badass as ever.
Frankly he has to be.
With a bunch of mercenaries on his tail – who don't realise till far too late that they are simply a means to an end and not the ones in control of the situation – fearsome alien predators swarming in the dark in pursuit of a meal, and a storm that will wipe everyone out, he can't afford to go all soft.
By the looks of the clip, which is all full-on heart-thumping-action, that's never going to happen.
All of which means we're in for one hell of a ride across a planet that is anything but lifeless, and where being afraid of the dark is actually a pretty good survival mechanism.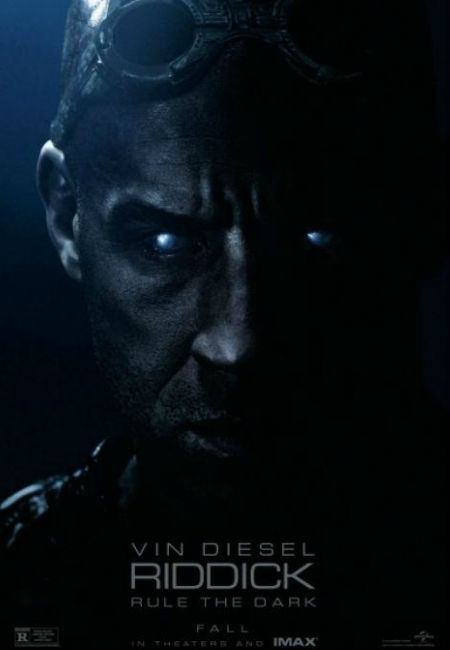 It looks like the same creative team who gave us the first two movies in the franchise are back, which is a good thing as screenrant.com made clear a year ago when the first pictures and news emerged from the set of Riddick:
"Pitch Black and Chronicles of Riddick writer/director David Twohy – who also wrote the story for the video short Chronicles of Riddick: Dark Fury – is once again the main creative force behind Riddick 3 [Riddick's original working title]. The threequel is reportedly being fashioned as a gritty sci-fi action ride that is both leaner and meaner (re: R-Rated) than the costly Chronicles of Riddick, as well as more of an adrenaline-fueled romp than the original Pitch Black."
It's a guilty pleasure sure, but a very well produced and plotted one that more than holds its own in the crowded science-fiction genre, which  in 2013 seems to be a genre that is not only the flavour of the month but the entire year.
* Riddick opens in Germany and Hong Kong on 5 September 2013, UK and USA on 6 September and Australia on 12 September.