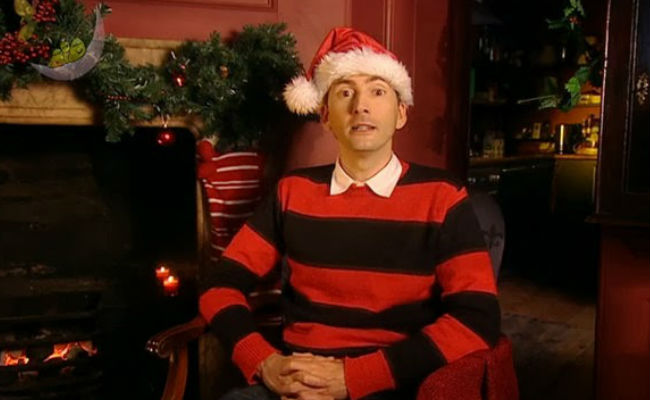 Quite frankly, such is my love and admiration for British acting wunderkind, David Tennant – he portrayed my favourite Doctor Who for a start plus he is, as you will no doubt have noticed, rather easy on the eye – that he could read a grocery list or the directions for heating up a TV dinner and I would sit in rapt, undivided attention.
Of course, how much better is it then if he were to read a Christmas story, his dulcet Scottish brogue wrapping itself more than amenably around some enchanting festive story, which is exactly what happened when David sat down to read The Christmas Bear by Ian Whybrow all the way back in 2009 as part of the CBeebies Bedtimes Stories on the BBC.
The segment, which is part of the bedtime hour on the childrens' network, has been graced by all manner of well-read and beautifully articulate celebrities but surely none can top David Tennant's yuletide effort (he's been on a number of other times as well) which reminds as charmingly soothing now as it did eight years ago.
Given how busy Christmas can be, sitting back and listening to David Tennant regale you with a heartwarming tale of festive cheer is just what Santa Claus ordered and good for what ails you, young child, adult or all points in-between.
And here, as an added bonus, is David introducing his storytelling segment …