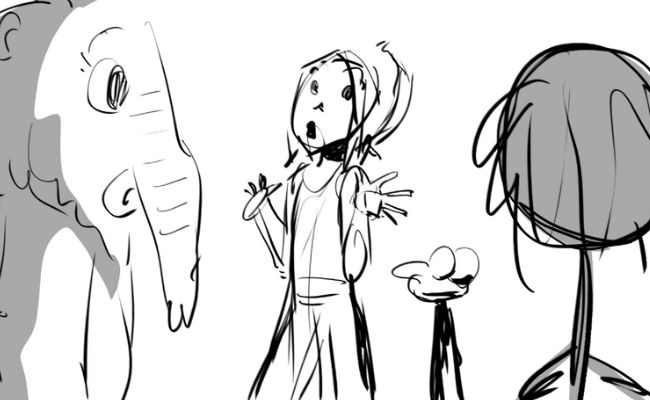 We all had imaginary friends growing up.
And then suddenly we didn't as the years advanced and the characters that so filled our childhood years with delight, colour and wonder, were no longer needed, consigned to some soon-to-be-forgotten part of our memories that only the most sentimental of us ever access.
Nut what happens to those imaginary friends? Do they ever really go away?
It was one of the heartfelt, poignant parts of Pixar's recent film Inside Out, which took us on a deeply touching journey through the mind of 11 year old Riley as Joy and Sadness try to get back to Headquarters, from where all of the young girl's thoughts and emotions are controlled.
In amongst all the adventuring and amazing insights into the way the heart and mind work, Inside Out featured the fate of one of those lost-to-history imaginary friends Bing Bong who endeared himself to everyone with happy go lucky attitude even in the face of near certain redundancy.
But back when Inside Out was being made, there were some other imaginary friends featured, all of whom get a chance to show us what they're made in a deleted sketched-out scene that will be on the upcoming DVD and Blu-Ray release of the film.
There's a great deal of humour in the piece but also some underlying melancholy as discarded characters such as Mrs Scribbles, once so important to Riley, do their over-cheery best to handle their virtual non-event status.
It a lovely look at what might have been and a reminder of the rich creativity that went into making what is one of the best films of the year.