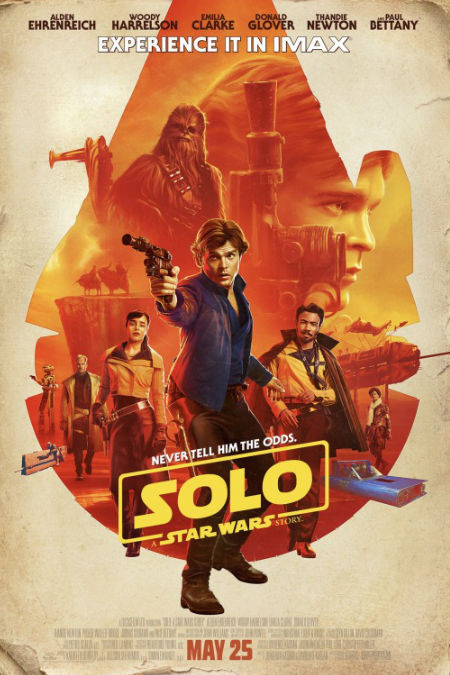 When it comes to Star Wars, and more specifically, Solo: A Star Wars Story, I am more than happy to nail my galactics colours to the mast.
I loved this film; as in really, immensely, absolutely enjoyed it.
Many didn't, and I respect it even if I don't understand it; I mean, the film had everything – engaging characters, a fun-filled, heartfelt backstory for a person we have known and loved since 1977 when A New Hope blew our collective sci-fi loving minds, and an epic story that tied in neatly with what is to follow in the films that follow it (even if they technically came before it; it's timey-wimey cinematic stuff OK?).
Soon we can experience it all over again when the film comes out digitally on 24 September and on Blu-Ray and on-demand on 25 September. (Australian release date for DVD and Blu-Ray is 3 October.)
Until then we have all the many extras that will come with the physical release including this gorgeous clip which shows that even Han Solo gets a kick out of going to hyperspace.
It's a joy to watch, as is this film; trust me, you'll love it.