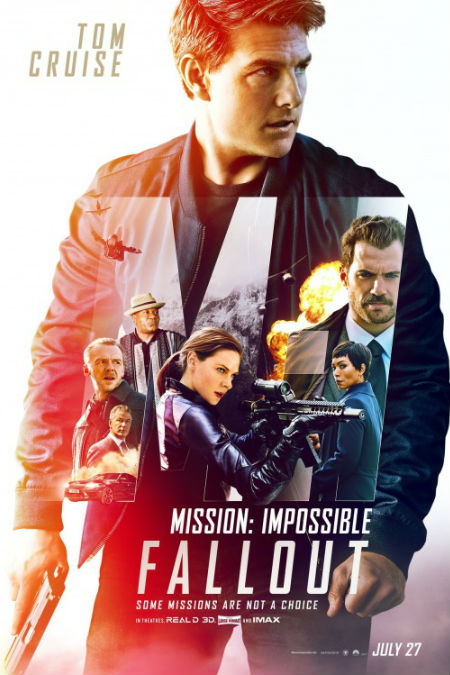 SNAPSHOT
The best intentions often come back to haunt you. "Mission: Impossible – Fallout" finds Ethan Hunt (Tom Cruise) and his IMF team (Alec Baldwin, Simon Pegg, Ving Rhames) along with some familiar allies (Rebecca Ferguson, Michelle Monaghan) in a race against time after a mission gone wrong. Henry Cavill, Angela Bassett, and Vanessa Kirby also join the dynamic cast with filmmaker Christopher McQuarrie returning to the helm. (synopsis via Coming Soon)
If there's one thing that has always entranced me about the Mission Impossible franchise, a series of action blockbuster films that Tom Cruise was born to make, it's how BIG they are.
I mean, seriously, '90s blockbuster, Bond and Bourne aspire to this bigness, tension so taut it could slice a hock of ham from 100 metres BIG.
The latest trailer for the sixth film in the series, in which, surprise surprise finds Ethan and the gang, which includes Simon Pegg as Benjamin "Benji" Dunn, Ving Rhames as Luther Stickell and Michelle Monaghan as Julia Meade-Huntare once again in serious, death-comes-a-calling trouble, shows the franchise is not going to get smaller anytime soon.
In fact, what with epic fights, helicopters falling from the sky and Ethan Hunt leaping from buildings into the void (he falls a lot in this one but that looks ordained by the title), it's as far from small and indie-intimate you can get … which is just the way I like it.
Roll on BIG peril and righteous back! I'm ready when you are …
Mission Impossible: Fallout opens 27 July USA and 2 August Australia.