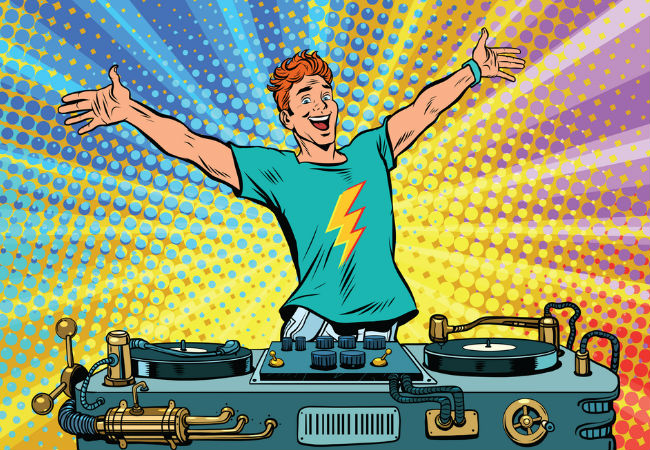 A new year and after five years of rapturously and emphatically-declaring "Now this is music" – meet me in person and you'll understand why that is; I am an extrovert and prone to being fulsomely enthusiastic – I've decided it is high time for a musical change.
So I present to you "Songs, songs and more songs" which sounds lusciously-extravagant and which very much reflects how much music I consume in my day-to-day life.
Songs provide the backdrop to my exercising, my commuting and all kinds of point in-between and I can't imagine a world in which music is not soundtracking the hell out of everything.
It's my joy, it's my sadness, it's my escape and my euphoria and it gives me a way to relate to and express life that makes everything make much more sense.
So enjoy these five songs, the artists who create them and hopefully they can become, along with all the songs to follow, part of the ever-growing soundtrack of your life.
"Scream Whole" by Methyl Ethel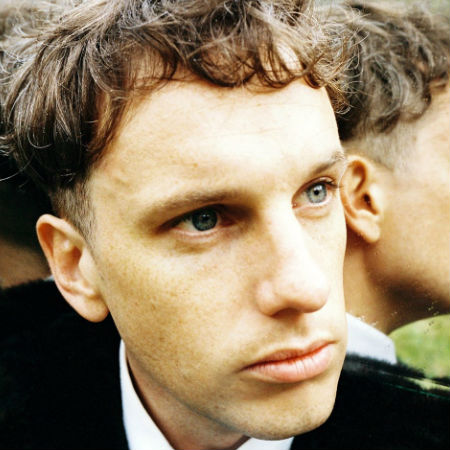 Jake Webb, the creative heart of Australian band Methyl Ethel, is an industrious man.
He has already finished the album after the album on which single "Scream Whole" appears, an attempt he says "It helps with the album anxiety, because it's like, 'that's not it'. I've got a few demos that I can be really excited about." (ABC)
While he may be forthcoming about the way works, which is intensely and alone to remain uninfluenced by collaborators, he is more reticent when it comes to what his songs mean.
Case in point is the laidback luminous electronica of "Scream Whole" which sounds emotionally-evocative but means what exactly?
"I find it difficult to find the words without painting the songs, or at least framing them in a permanent way.

"So, if I were to say that this [particular thing] is what I am talking about, I think it pins it too specifically." (ABC)
"Lay Down" by Touch Sensitive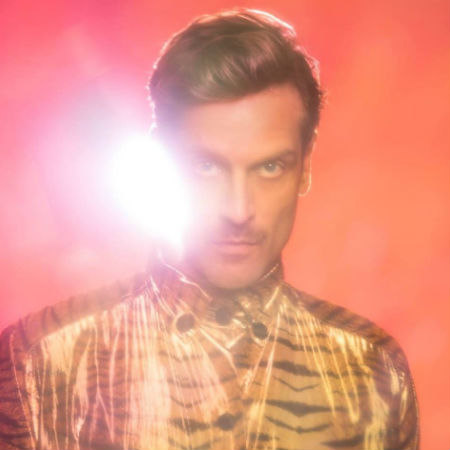 Australian producer Touch Sensitive aka Michael di Francesco, co-founder of Van She is a supremely-talented and much-in-demand man.
Described by Amnplify as a "much-loved producer, performer, DJ, multi-instrumentalist", Touch Sensitive has returned to the spotlight (assuming he ever really left it) with "Lay Down", a song which is the result, as are all the artist's tracks, of an uncompromising commitment to quality.
"I've always had a two or three year gap between releases, so why break the tradition now?…. Whenever I make something, I ask myself two questions, 'Would I keep this in my iTunes?' and 'Would I show this to my friends?' That's really how I judge music." (Amnplify)
It's that kind of thinking that results in addictively-listenable songs like this one which Amnplify again describes as "a supreme slice of slow-motion house, armed with a swaggering bass line, syncopated synthesisers and hands that pretty much clap themselves."
Amen to that, and a fantastically-catchy piece of music that is perfect for chilling, grooving, or as the artist does in his clip, driving somewhere in particular hurry at all.
"Something More" by Kinder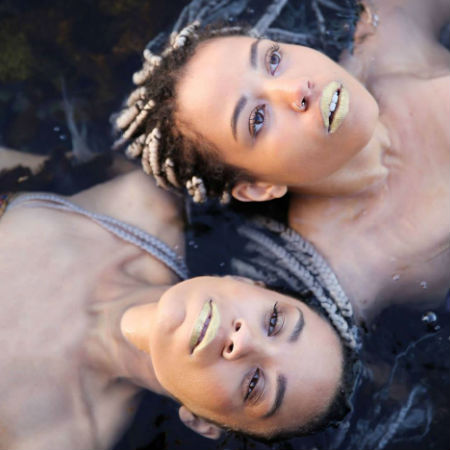 Hailing from beautiful Sydney, Australia (my city of residential choice), sibling duo Kinder have crafted a brilliantly-infectious track in "Something More".
Pulsing with power and beats and vocals that are both hushed and out-front all at once, the song is a masterclass in electronic danceability.
It's hard not to imagine dancing to this lusciously-captivating track which Futuremag rather winningly described this way.

"Succulent synths swiftly sweep, as lavish lyrics and boisterous beats promenade proudly through the charismatic composition."
That's a lot of superlative language but all of it is justified for a track that radiates a delicious feel-good vibe that should go down a treat as festivals all around the country this summer.
"Close to Me" by Ellie Goulding x Diplo feat. Swae Lee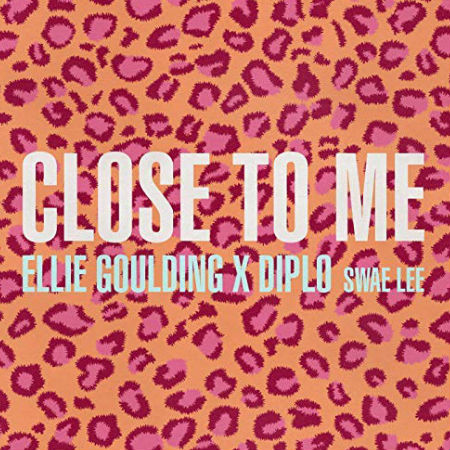 A song with its very own Wikipedia entry, a sign you're riding high in the zeitgeist if nothing else, "Close to Me" is a richly emotionally-intense track, awash in ethereal vocals and a melody that captures your heart and ears from the word go.
A collaboration with American producer Diplo and rapper Swae Lee, the song is the result of Goulding goes with her creative gut and just letting loose a little as she told Billboard.

"It was very simple. I think I sometimes have to create a song out of not taking myself seriously, whatsoever. Otherwise, I overthink everything and I go against myself. I remember singing 'don't let me down', and being like, 'yep, we'll go with that'. Sometimes you just have to commit."
It may have been a let loose and see what happens situation but it's resulted in a catchily-intense and swooningly-romantic song that comes complete with a clip filmed in Budapest, Hungary, only adding to its escapist, heartstoppingly-lovely allure.
"Slow Dancing in the Dark" (Loud Luxury Remix) by Joji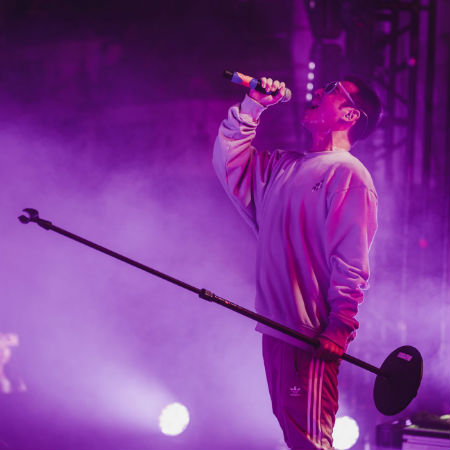 Joji, the artisitic moniker for Australian-Japanese singer-songwriter-rapper-recorder producer-comedian George Miller knows his way around gloriously-lush material.
"Slow Dancing in the Dark", here presented in its appealing-named Loud Luxury Remix form, is beautifully-representative of his style, which in this case, is given a little extra fast foot-moving danceability.
What makes this a fascinating track is how the relatively-upbeat melody contrasts with what Paper describes as the "melancholic bedroom-pop producer's soulful voice and self-loathing lyricism."
How dark is the song under that glistening shimmering pop? Here's Paper again.
"Joji's pained heart-sick vocals cuts through shimmering production as he self-flagellates over his romantic shortcomings. The video for the track, directed by Jared Hogan, sees a white tuxedo clad Joji stumbling through wet moonlit streets in emotional anguish. An arrow jutting out of his back, Joji coughs up blood as he lies on an illuminated dance floor in David Fincher-esque cinematic contrast."



BUT WAIT THERE'S MORE!
Netta, the winner of the 2018 Eurovision Song Contest, has been relatively-quiet since "Toy" made such an impact around the world. But ESCExtra reports she's going to wow us (hopefully) all over again when new single "Basasa Sababa" releases next month, written by the same team behind "Toy".
So have you ever wanted to see an animated (literally) Axl Rose play with Bugs Bunny? Well, here's your chance with a new promo for a Looney Tunes reboot on Boomerang bringing the two unexpected partners together, according to SPIN …