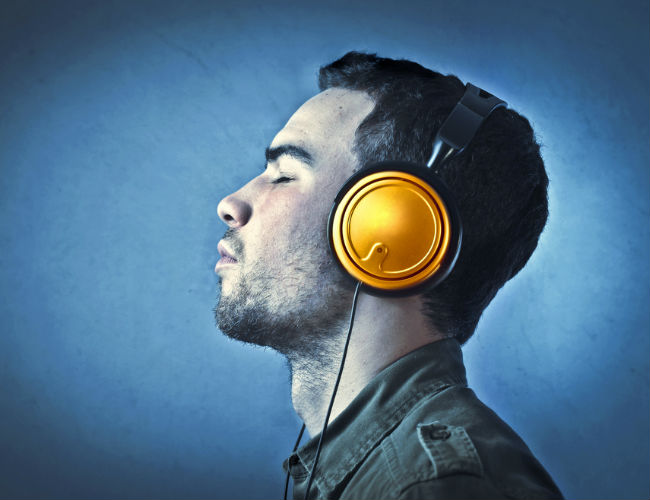 One of the great joys of life is listening to music that you really love.
I mean really, REALLY love.
Each month I listen to a lot of new music, and while I like pretty much all of it, not all of it really gets down into the very depths of my soul or captures my earworm resolutely and completely.
These five songs have certainly done that and while they may not be thematically linked as many of the Songs, songs and more songs selections are, they have all struck a chord with me – deliberate use of a musical term, thank you – and are on high rotation for the duration.
Hope they find a place in your listening heart too.
"Gimme" by BANKS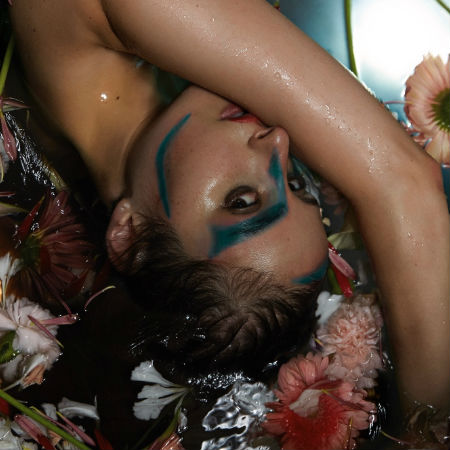 American Jillian Banks Rose Banks, known to music lovers the world over as a highly-capitalised BANKS, has released her first song since 2017 and it's an epically-impressive piece of work.
Kicking off with some stuttering, melodically-rich synth work and some haunting vocals, "Gimme" is a pulsing slice of slow-burn electronic pop that carries a powerful statement of self worth.
"'Gimme' is a song about getting what you want. It's about knowing what you deserve, saying it out loud, and demanding it with no apologies. I'm ready to release this into the world and begin a new chapter." (Rolling Stone)
This mesmerising piece of emotionally and musically evocative pop is the forerunner to an album in 2019, for which BANKS, who has 1 billion streams to her credit, for which the artist has reportedly recorded 45 songs.
"Mine Right Now" by Sigrid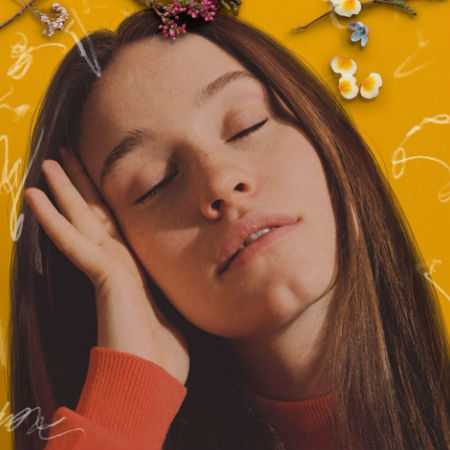 Norwegian singer-songwriter Sigrid has a knack for crafting brilliantly-fun songs that capture your ears, heart and soul pretty much the instant you hear them.
That's definitely the case with "Mine Right Now", a song which celebrates being in the relationship present where everything is perfect and wonderful; of course, you want it to last forever, but if it doesn't? Well, you at least have now, and in Sigrid's hands it sounds magnificently upbeat.
It also has, as of this week, an hilariously unique video that is the result of the artist being flight delayed and her director, Max Siedentopf, who admits he is no singer, being forced to step into Sigrid's shoes.
"Literally everything went wrong. Travel with park rangers, police stops, collapsed sets, loads of bad weather…my biggest weakness is singing, and I'm now in a music video, so let's see how it goes." (Rolling Stone)
It goes fabulously well, a compellingly different video that goes perfectly with the song its a visual ambassador for.
"Salvation Hurts" by MXMS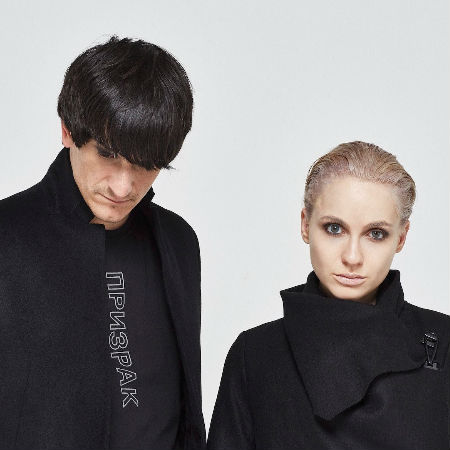 They self-describe their music as "funeral pop" (also the title of their new EP), and while it would be an ideal soundtrack for mourning the loss of someone with progressively catchy musical tastes, MXMS songs like "Salvation Hurts" are so much more than that.
Songs by the LA/New York natives are grippingly dark true but they are deeply, affectingly, massively so, emotionally-resonant, the sort of music that burrows into your soul and changes you at some immeasurable level.
"Salvation Hurts" talks about, in the words of Pop Matters, "the often high price we must pay for deliverance", doing so with "spiritual lyricism" and "soul-wrenching [vocal] highs"
As a refugee from the church, not though necessarily Christianity which is a whole other animal, the song has seized me completely, speaking of the great cost that comes from belief and the idea that salvation can come from belief alone, a problematic idea when you consider how flawed it is, both in its construct and execution.
Colour this song as a very personal one for yours truly.
"Just a Boy" by Olivia O'Brien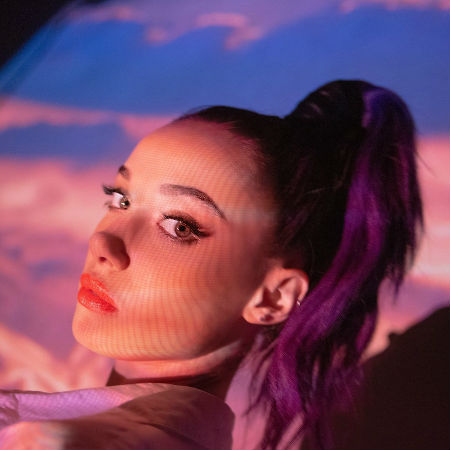 You meet someone at a party and suddenly the world stops with redolent beautiful possibility, a sensation given vivacity by the insanely great you're getting on.
It's cute! It's wonderful! Could it be love?
Alas, reality comes crashing in and the guy's true colours show and the dream dies, something US singer-songwriter Olivia O'Brien clearly knows far too much about.
But rather than letting it get her down, she turns it into a catchy, '90s-infused life lesson as ThomasBleach explains:
"Turning a negative experience into a positive one, she reflects on a guy that is acting shady and make her feel like shit. And instead of letting it get to her she finds the empowerment within herself to realise he's just a boy and he's replaceable. 'You're just a boy, baby, what did I expect? Ain't got no fuckin' respect, oh, no, yeah. Trust me boy, I'm the best you'll ever get. But you said you're through with it, oh, no, yeah'"
"Do This" by Holy Ghost!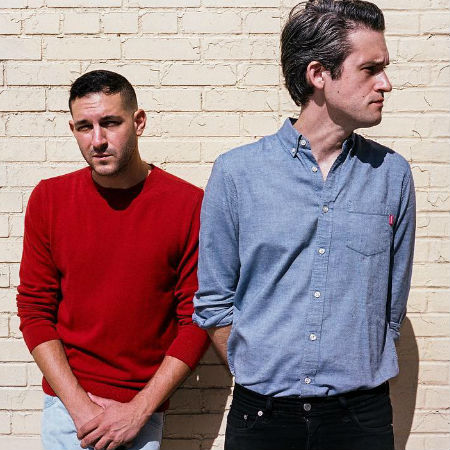 New Yorkers Nick Millhiser and Alex Frankel are back with their first album in six years … and yeah, they like people to think highly of it.
"I feel more simultaneously less worried about what other people think about it. But of course, you're in a band, you want people to like it." (Grammy.com)
One listen to "Do This" and you will know that the '80s-influenced synth pop duo have absolutely nothing to worry about.
It's a catchy, loping song with an infectious beat and melody that may sound like it's about romantic love though, as they reveal to Grammy.com, it's about something else entirely.
"I think people think that song is a date, about like a girl or a relationship but I think it's more about just like, a lot of times you know, people are like 'Why are you taking so long?' for us. 'Why do you take so long, why do you care so much about the sound, why do you tour the way you do, why do you insist on playing with a live band? Why don't you just DJ, you could make more money, blah blah blah.' We kind of stick to our guns to some extent. Like we really like and enjoy the process of making music in a very personal, unique way that's not in a computer."
Good on them for doing what they do in the way and timeframe they want to do it; it's obviously been worth the wait.
SONGS, SONGS AND MORE SONGS EXTRA!
Swedish pop artist Robyn is one of my singer-songwriters and for very good reason – she doesn't just create amazingly catchy, emotionally-resonant songs but she is equally as adept as crafting memorable visuals to go with them.
Case in point is the music video for "Ever Again", off her 2018 Honey album, which Rolling Stone fittingly described thus:
"Throughout the clip, the Swedish pop star shimmies and writhes inside a sandy soundstage filled with classical Greek statuary. She's dressed in a lacy white Louis Vuitton suit that resembles the 'Dirty Mind' singer crossed with a Parthenon figure; and, fittingly, she dances with Prince's trademark erotic flair — stripping off her outer layer of clothing and grinding against her microphone stand.

"Colin Solal Cardo directed the vivid visual, which Robyn said in a statement is set in 'a dreamy place, somewhere undefined, somewhere in my unconsciousness.'"
Enjoy losing yourself in this amazing clip …