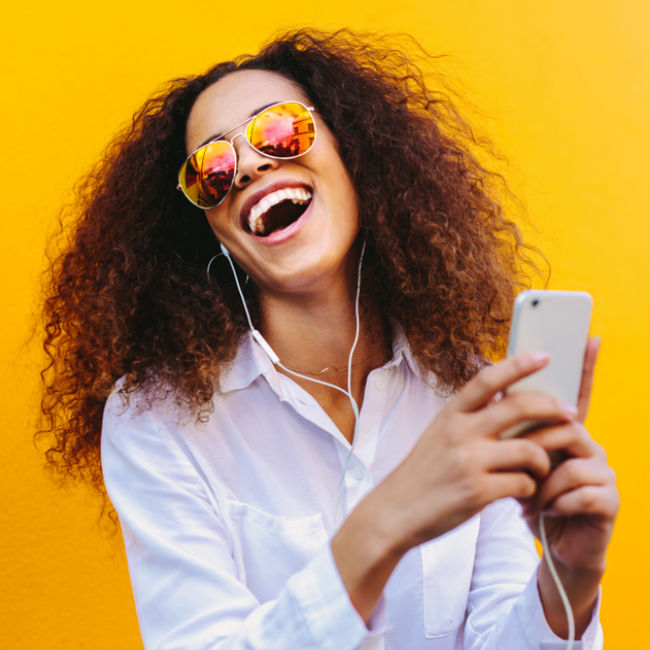 If you're paying attention, and not everyone does, life has some pretty big lessons to teach us.
Whether it's stepping away from the manic fray when you're existentially on the edge or wanting to let loose but not sure now is the time to do it because of the people you're with or simply learning that life is as much light as it is dark, we have got a lot to take in on our short time on planet earth.
There is no substitute for learning these lessons ourselves but sometimes artists like the five amazing talents assembled here can help us come to grips with things just that bit easier while gifting us with music so transportive that we don't notice we're taking it as much as we are.
Kind of like a spoonful of sugar makes the medicine go down but with modern pop.
As lessons go, it's pretty sweet even if the issues always aren't.
"Peace of Mind" by Avicii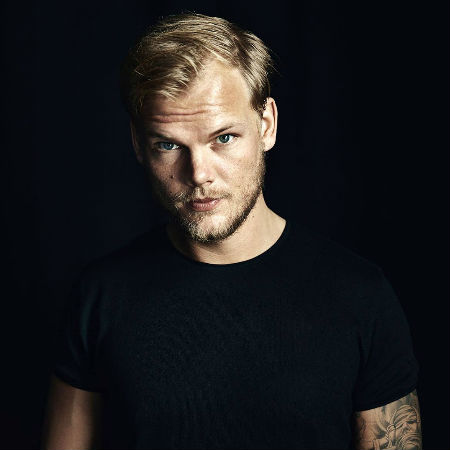 When an artist such as EDM powerhouse Avicii (Tim Bergling) is no longer with us – he passed away in April 2018 – and a posthumous album is release, it's well nigh impossible, as DJ insightfully observes, not to listen to it with a profound sense of what the artist meant when he recorded the tracks.
"The release of Tim Bergling's posthumous Tim album is inevitably bittersweet in the extreme. Whilst we've been gifted 12 tracks of pure, peak Avicii, the fact that he's no longer with us infuses the music with a deep melancholy. His chords and melodies seem more yearning and lyrics like "Can you hear me SOS, help me put my mind at rest" and "You'll lose your mind, standing on the battle line" are now heavy and poignant with meaning."
Largely finished at the time of his death, and prepared with the help of long-time collaborators using notes and ideas the artist himself left behind, songs like "Peace of Mind" speak of a desperate need to step right away from the rat race, from the incessant pell-mell of life, and take a breather.
For some people it's a simple reset and then they move on; but for others, it becomes something far more serious, a life or death matter that hints at far darker currents.
Perhaps Avicii intended this to be the interpretation, perhaps he did not, but it is a powerful song, anchored by heartfelt, meaningful lyrics and an appealingly upbeat melody that works beautifully in creating a sense of urgency and need to act.
"Limelight" by Agnes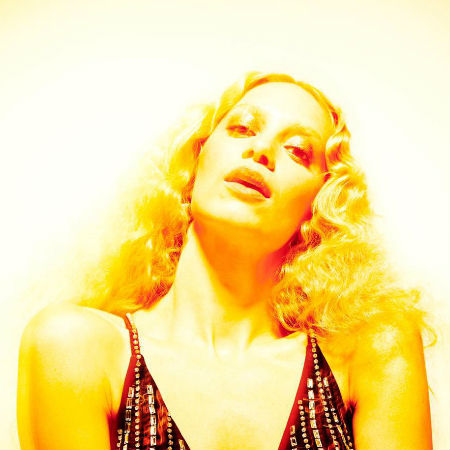 Bursting onto the music scene in 2005, courtesy of reality talent show Swedish Idol, Agnes has left it a long time between musical drinks.
Seven years to be exact since 2012's Veritas.
As well as appearing on the song "Tough Love", one of the tracks off Avicii's posthumous album Tim, Agnes aka Agnes Emilia Carlsson, released two songs recently "Limelight" and "I Trance", two compelling pieces of very danceable music which quickly get into head and are very insistent about not moving out.
It's very much a case of more of the same but not, as A Bit of Pop Music observes.
"'Limelight' could be described as the more instant track of the two which mostly stays true to the dance pop sound with a twist of disco she became successful with. This time around however, she pushes things further with a more exciting production and a song structure that is not just built around the chorus. It sure is less poppy and tailor made for radio, but it still is a bop with bucket loads of hooks with an exquisite production with a proper climax. 'Limelight' is what Agnes always did best, but without boundaries. It is out of the box, but still catchy as hell."
It's great to have her back and exciting that she's pushing her artistry, and yes our willingness to dance, just that bit further.
"C7osure (You Like)" by Lil Nas X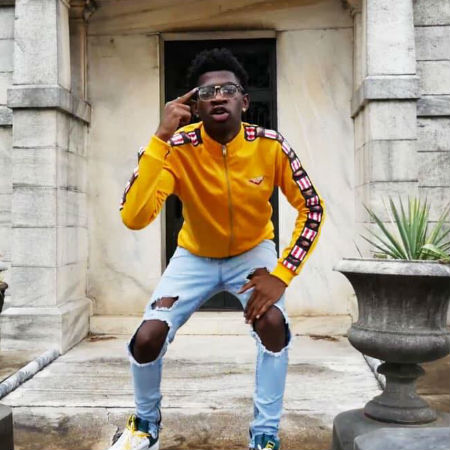 Montero Lamar Hill is having a BIG year.
Better known as Lil Nas X, an artist who has had a monster hit with "Old Town Road" which just clocked up 17 weeks at #1 on the US Billboard Hot 100, the rapper, singer-songwriter and out proud gay man, is everywhere, standing astride like the musical zeitgeist like he was born to be there.
And honestly, when you listen to any of his songs including "C7osure (You Like)", you quickly understand why he is doing so well.
The song is catchy as hell, the lyrics are thoughtful and insightful and there's a sense that this is someone who living his art as much as making it.
Plus, persona-wise, he has in the bag.
Yes, this is Lil Nas X's year for a host of very good reasons … and you're just living in it.
"Get Stüpid" by bülow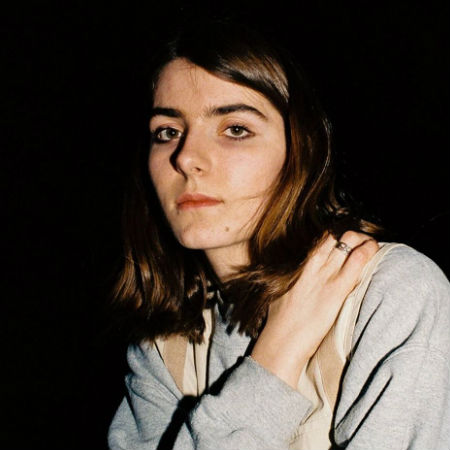 Hailing from Germany, bülow, who uses her surname as her single-word artistic moniker, released her debut EP, Damaged Vol. 1 – it was followed by a companion volume in 2018 – is a pop singer who has crafted a deliciously light and dancey pop tune in "Get Stüpid" which is all about letting go of your inhibitions at a party.
Or wanting to, at least.
The thing is, as Bong notes, going all out comes up against one almighty big roadblock.
"Even though she wants to smoke and drink some more, she doesn't because she doesn't trust the people there. Then, out the corner of her eye, she sees someone sneaking by the sink and pouring something anonymous inside her drink."
Lifted from the Crystalline EP, the song is possibly proof positive that unihibited partying may not be quite as glamorous as the brochure suggests … or better tried with friends?
Anyway, as least while you're learning this valuable life lesson, you can dance yourself up a giddily jaunty storm and that's never a bad thing.
"Dance in the Dark" by Au/Ra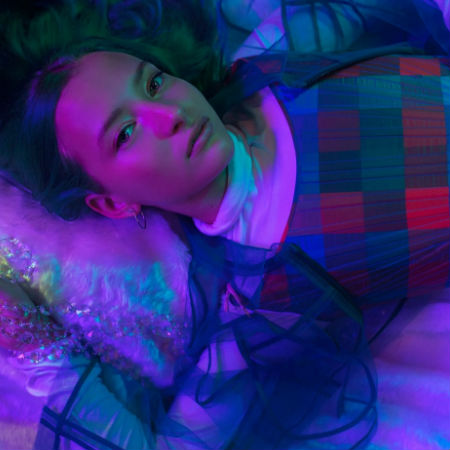 German/Antiguan singer-songwriter Au/Ra has got one of those immediately memorable voices that can not only wrap itself around pretty much any note going but which powerfully emotes like nobody's business.
She brings all this vocal energy and chutzpah to "Dance in the Dark", an electro-pop gem song that surges with driving melodies, insistent beats and a willing to talk about some big issues, as Wonderland magazine writes.
"Her latest release, electro-pop song 'Dance in the Dark', holds another powerful, universal message about working through the difficult times that inevitably come with growing up: 'Dance in the Dark' is about the acceptance of the dark times that will inevitably be part of our lives life will never be perfect,' she explains, 'and without the bad, there's no good either.'"
They're sage words indeed, the kind of thing we all learn at some point when childhood ideas that everything will be consistently wonderful begin to give way to the reality that life is a contrary beast which embraces the wonder and horror in sometimes equal measure.
That may seem like a pretty big concept to shoehorn into a quick, dazzlingly-upbeat pop song but which works beautifully, signalling that Au/Ra not only knows how to get your feel moving but your head thinking too.
EUROVISION 2020 UPDATE
There are just two cities in the running for the job of Eurovision 2020 host city – Maastricht and Rotterdam! They have seen off, in the nicest, most inclusive Eurovision way possible, three other contenders – Arnhem,
's-Hertogenbosch and Utrecht- all of whom were commended for their bids and encouraged to "maintain their enthusiasm for the Song Contest" by Sietse Bakker, Executive Producer of the 2020 Eurovision Song Contest.
The host city will be announced in the middle of August.
But that's not all the news! Catch up on it via this brief but elegantly-presented video …

SONGS, SONGS AND MORE SONGS EXTRA
Who would win in a drum-off between Dave Grohl (from The Foo Fighters) The Muppets' Animal? You might be surprised …
(source: Laughing Squid)
URLs
pastemagazine.com/articles/2019/07/best-songs-june-2019.html