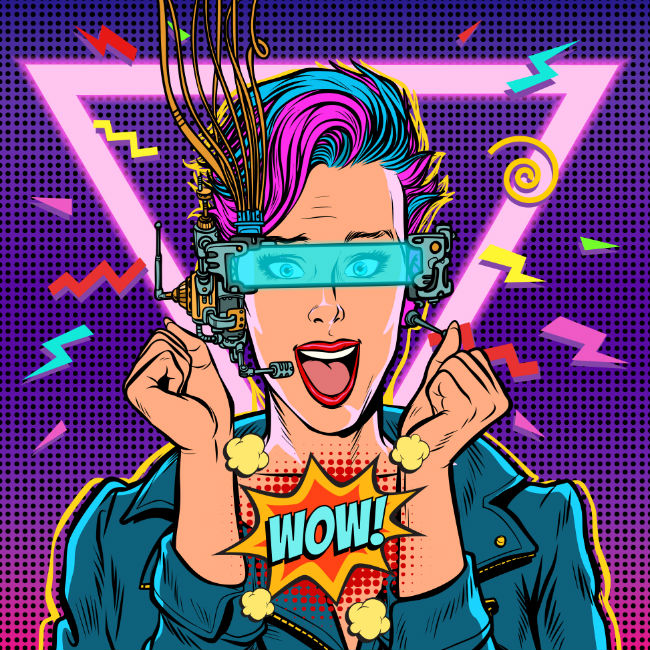 Feeling things deeply
Feeling things deeply can be hard but it can also be amazing.
For all the dark and awful feelings that weigh down the soul, there are those moments that elevate it, that send it soaring, the duality representative of life in all its contrary, messy glory.
These five artists get how contradictory can be and pour it into their songs, offering five incredibly catchy tracks that have all kinds of lyrical and musical influences in them, and which come out sounding as a result like down-in-the-trenches relatable life lessons that make sense if you've really been living life.
No one said life makes perfect sense and these artists get that.
Listen, and feel heard.
"Autoportrait" by Demob Happy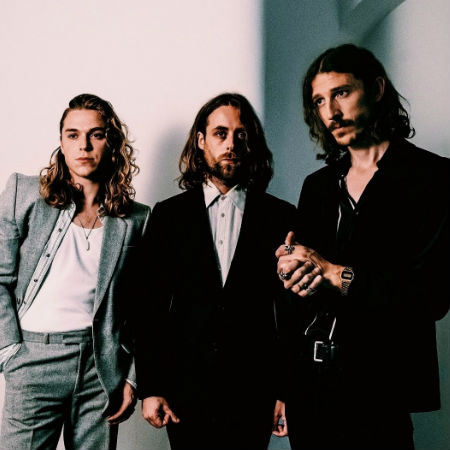 Hailing from Brighton via Newcastle, Demob Happy are a trio of young men who are quite unafraid about wearing their hearts spectacularly obviously on their sleeves, an approach, notes Born Music, that is clearly displayed on their infectiously upbeat song "Autoportrait".
"Within the calm and assured exterior of a performer there is a niggling doubt beneath. There is a very real anxiety and uncertainty hidden within, tucked away from sight. Behind the facade of storming riffs and swaggering melodies there is something irrevocably human beneath. The track looks to explore this, and force the songwriter to confront the inconsistency between art and artist."
That's an immensely exciting element to toss into your music.
Many artists claim to be laying their hearts on the line but take a close listen and Demob Happy actually are, infusing their driving song of pure rock gold with the kind of raw vulnerability you don't get in tracks like this.
It's a heady mix that offers something for the head, the heart and goes all the way down to your feet which will come close to flying off your legs such is the intoxicating giddiness of the melody.
"Iris" by TR/ST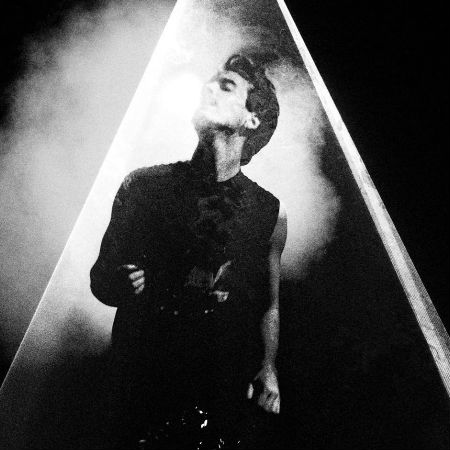 Canadian artist TR/ST aka Robert Alfons, who writes his atmospherically-addictive songs with longtime collaborator Maya Postepski (she doesn't play with him live), knows his way around tracks that evoke a spirited, rich emotional response.
Take "Iris" which sounds dark and euphoric all at once, a deliciously layered track that features Alfons' evocative vocals which have described, rather imaginatively by Electronic Beats, as possessing a "slithering, grimy quality".
It is the first track written for and released off The Destroyer (Part 2) which debuts this November, just a scant 7 months after its first half made its way into a very receptive world.
TR/ST is heading out on the road to tour the songs, with Lia Braswell and Esther Munits who usually accompany him on tour, which should make for quite the musical event.
There is something utterly beguiling about music, with a satisfying '80s influence that never once feels remotely derivative, which is both hauntingly beautiful and uplifting all at once – it feels like life which is never one or the other exclusively – and if it sounds this good over your streaming platform of choice, it's going to sound utterly amazing live.
"Ring Ring" by Mabel and Jax Jones (ft. Rich the Kid)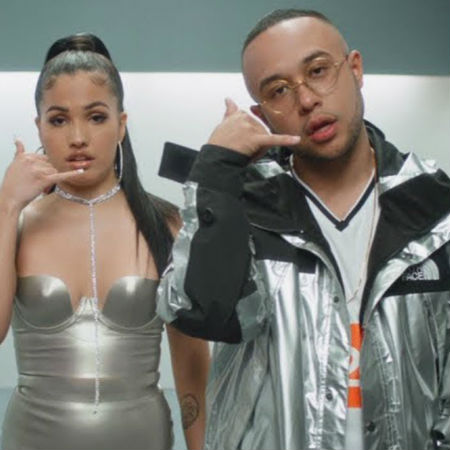 Title your song "Ring Ring" and there is a better than even chance that this reviewer, a true musical child of the '70s and early '80s will immediately back in his ABBA-listening heyday.
As song titles, it's pretty loaded (well, for a certain ahem, demographic.
But Mabel, the daughter of music royalty – her mum is Swedish singer Neneh Cherry and Massive Attack record producer Cameron McVey, manages to take this well-used title and turn it into something so catchy and unique with the help of Jax Jones and Rich the Kid, that any lingering nostalgia is neatly excised. (Well, temporarily, at least.)
A song that tackles her boyfriend's infidelity with characteristic bluntness and honesty by demanding he shape up or ship up, it pulses with an angry energy that still manages to sound upbeat and fun.
It's a delicate balancing act that Mabel pulls off with aplomb, reminding us that in this interconnected, hypertracked age that you lie at your peril.
"Do You Feel Me?" by Oliver Tree and Whethan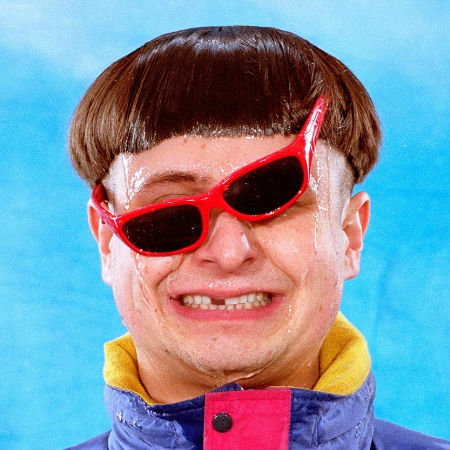 The West Coast meets the Midwest in "Do You Feel Me?" a collaboration between L.A.-based artists Oliver Tree – he of the goofy persona and attire that belies a fierce, original talent – and Chicago producer Whethan that, according to Acid Stag, brings a whole lot elements together to winning effect.
"Through the utilisation of buzzing synths, distorted vocals and crisp drums, 'Do You Feel Me?' melds all these elements together with absolute ease to provide an anthemic single that well and truly hits its strides during the 80s inspired chorus breakdown."
It kicks off with a punchy, insistent beat, removed, haunting distorted vocals and a heady sense of insistent dark but jauntily light atmospherics that goes up a gear or two as this immensely danceable heads into the song proper.
It's resonant, dark and menacing, light and frothy, a deliciously contrary mix of elements that works triumphantly well, serving up a song that makes you feel things, which given the title, is entirely what should happen.
"Family" (ft. Yonas) by Zak Downtown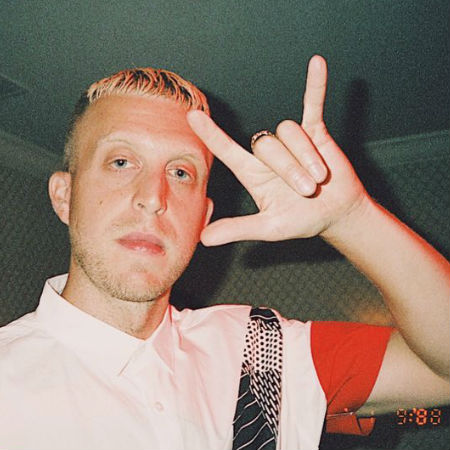 Zipping over to the US East Coast, we meet US rapper Zak Downtown aka ZAK! who brings a divinely melodic sound to his song "Downtown".
A student at NYU, he is balancing a burgeoning musical career, performing in nighclubs at night and academic studies where he's studying sports management.
If it sounds like a lot to handle, it is, as Zak Downtown tells NYU Local.
"Q: Being a rapper and student must be hard. How have you found it?

A: I think it's pretty hard to balance. I'm a junior right now but I should really be a senior. I'm 21, but I've been a part time student for a while (taking 9 credits at a time)."
He may be burning the candle at both ends but if the end result is songs this beautiful and beat-heavy, then it's at least paying some pretty impressive dividends.
SONGS, SONGS AND MORE SONGS EXTRA!
Think "Mr. Blue Sky" feels like the king, queen and democratically-elected leader of all things joyously happy? There's a reason for that as Music essayist Noah Lefevre of Polyphonic explains in this brilliant video essay:
"In the spring of 1977, singer Jeff Lynne was staying at a remote chalet in the Swiss Alps. He had just wrapped up touring with Electric Light Orchestra in support of their sixth studio album A New World Record. He'd already had his eyes on the follow-up, but couldn't find his creativity. The skies were gray and rainy and Lynne felt completely stifled. Then after two weeks of poor weather, Lynne awoke to a bright sun cresting over the mountains backed by a blue sky. He was struck with inspiration by the beauty of the moment and set out to capture it in song." (courtesy Laughing Squid)