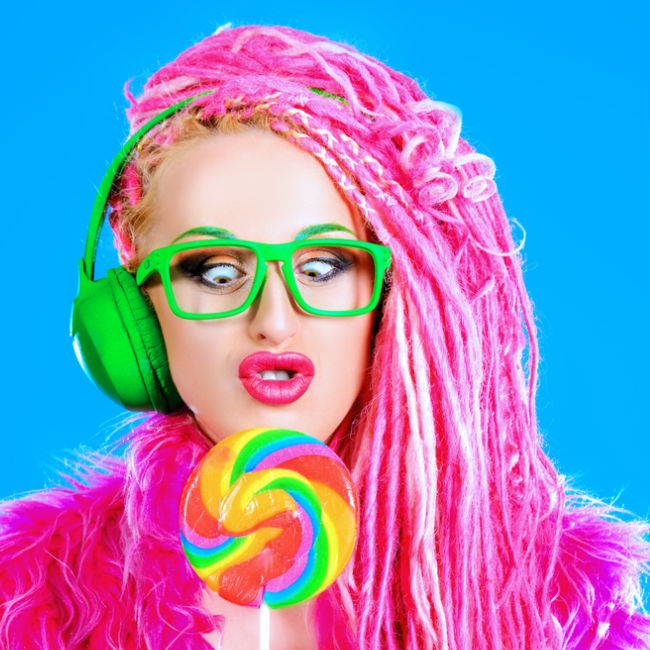 We're zipping around the world with this instalment of Songs, songs and more songs, racing from Denmark to Puerto Rico and Colombia back to Sweden before touching down in the USA and then France.
Some serious figurative frequent flier miles clocking up there.
One thing that becomes clear with all these artists and their selected songs, and it applies worldwide it seems, is that an upbeat catchy tune does not a mindless pop hit imply.
In fact, each of their immensely appealing songs combines thoughtful lyrics about life, love and the messy business of getting through all kinds of day-to-day issues with some seriously tasty music that proves you can have your musical cake and think about it too.
"Freak Me Out" by Aisle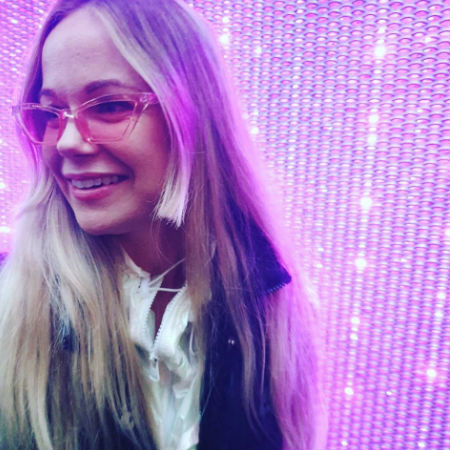 We tend to have a romanticised idea of where great activity takes place – we envisage tortured artists sit atop windswept hills, gazing out moodily to sea or snug inside a gabled nook, their view of forests and rolling hills unimpeded.
But Danish artist Aisle is having none of that with the tune for her immensely catchy song "Freak me Out" coming to her in the most everyday of places …
"The tune for 'Freak Me Out' originated in my kitchen. If you dive into the text, you discover the destructive darkness that I believe exists in all of us. In the text, it's called 'my loaded gun' – and I love it." (Scandipop)
What makes this even cooler is that song talks about our inbuilt ability to go to weird and strange places, no matter how vanilla we look, a deliciously edgy counterpoint to the banality of the song's place of musical origin.
Together this mix of the common and the strange works a treat, offering up a hook-laden song that winningly feels like its subject matter.
"Deséame Suerte" – Jhay Cortez, KAROL G, Haze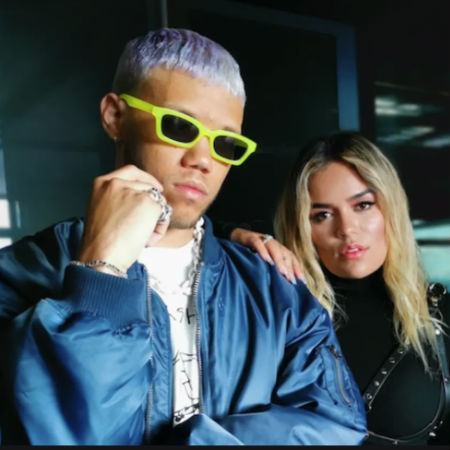 My lord but this is a catchy song!
Brought forth by the combined talents of Puerto Rican singer Jhay Cortez and Colombian singer KAROL G, and the production talents of Haze, "Deséame Suerte" which translates as "Wish me luck" (well, so says Google translate), is brilliantly catchy.
It's upbeat and edgy and fun but manages to sound intensely emotional and affecting into the bargain, giving the song a nuanced delivery that should ensure it's around for the duration and not simply a flash in the pop chart pan.
It also has a thoughtful message to go with its easygoing vibe.
"'Deséame Suerte' is that song that reminds you that you can't have everything whenever you want or however you want. Sometimes you just have to let things flow—the track has sweet melodies but also a strong message." (Cortez quoted on Complex)
It's the perfect marriage of hook and message, a romantic tune that settles into the heart while speaking beautifully to the mind.
"I'm Going Home" by Estherlivia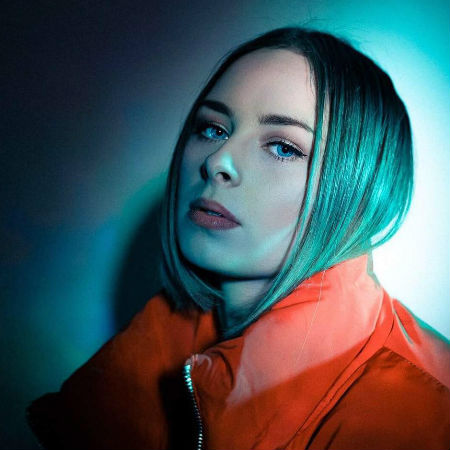 Based on the title alone, this could easily be my go-to finishing work song, a delicious blend of sultry, beat-driven ethereal music and emotive signing that picks up a considerable head of danceable steam as it heads into the song proper.
Described by Scandipop as "a moody, electronic pounder that showcases a pleasing amount of sonic theatrics", "I'm Going Home" has a great deal more going on than acting as a Sydneysider's nighttime commuting anthem.
For all its energetic presence, it's got a lyrical melancholic edge that imbues home as less of a nice idea than a burning necessity, investing the softly-delivered vocals with a passionate urgency that adds some added substance and spice to this already remarkable song.
"Slomo" by whosah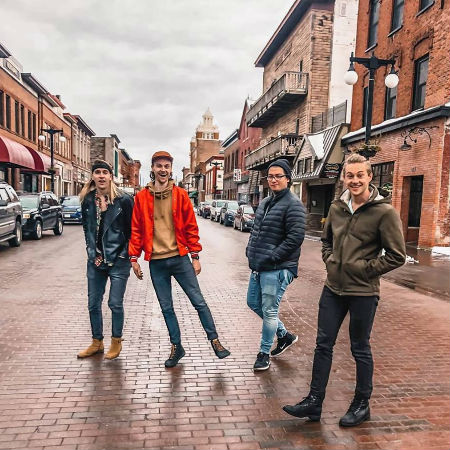 Hailing from the oft-frigid climes of Minneapolis, Minnesota, Whosah are a band very much dedicated to living here and now.
At least, as far as "Slomo" is a concerned, a song that, as you might expect is urging the embrace of a stop-and-smell-the-roses dynamic that our current frenetic age normally has time for.
The song is all about, according to Earmilk, "living in the moment [and] focusing your attention on what is happening right now, wherever you are."
Fine, timely words that fit perfectly into the mid-fi song that feel happily upbeat … but not too much because we're easing back on the throttle remember?
"Shut Me Down" by HAUTE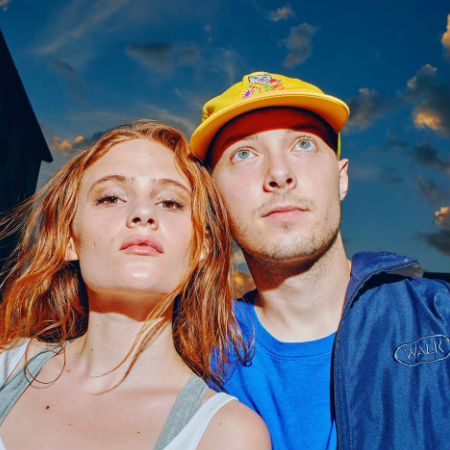 Throwing in a considerably healthy dose of chilled late night reveries, the kind that creeps in around 2am in bars everywhere, "Shut Me Down" is all laid-back melody, easy vocals and kicking back vibe.
Coming to us courtesy of Paris-based duo HAUTE (Anna Majidson & Blasé), the song is the very essence of late night song perfection, a deliciously cosy song that is nevertheless just edgy enough to capture your attention and hold it for the duration … and well beyond.
The way Colors describes the song captures its vibe damn near perfectly.
"With a bouncy and funk-filled production that brings to mind that of a certain Kaytranada, Blasé's sizzling synths serve as the perfect backdrop for Anna's luxuriously smooth vocals to float over. The contrast between the vivid and energetic instrumentation and those utterly captivating and classy vocals that make this track so irresistible to that point where you can't help move to it."
SONGS, SONGS AND MORE SONGS EUROVISION EXTRA!
We're off to Rotterdam, The Netherlands for the Eurovision Song Contest 2020!
And when are we off to one of the jewels in the Dutch urban crown?
Why 12, 14 and 16 May to a city that the EBU's Executive Supervisor for the Eurovision Song Contest, says "has shown fantastic enthusiasm and commitment and has the right facilities to welcome delegations from over 40 countries next May."
So start packing but don't get a plane just yet, people — May is still a good eight months away yet and if you turn up now all Eurovision-y, you may get one or two very strange looks.
Or you may not — this is Eurovision after all.
For the full story, go to eurovision.tv