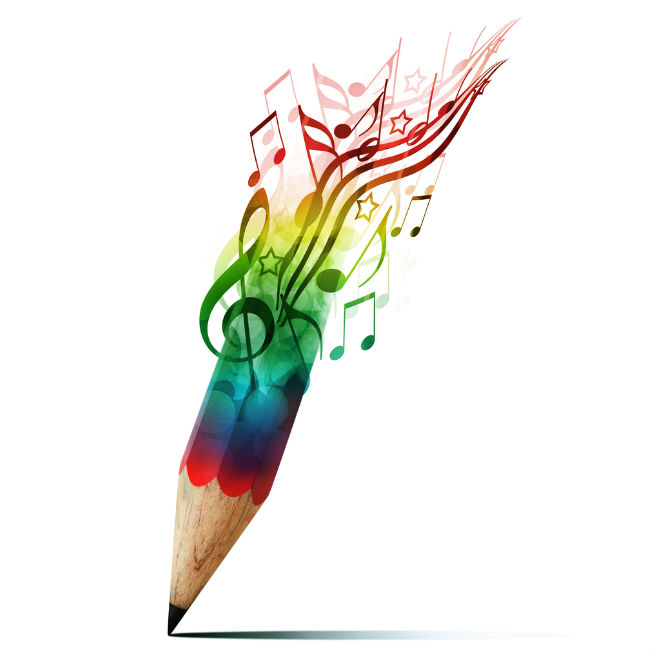 Take off your shoes. Sit a spell. Kick back and let your mind wander to things big and small.
Or if you're the five artists featured in this week's post, ponder the many and varied ways life happens to us and how beautifully and profoundly they can be expressed.
Whether it's the exhilarating of new love (or not) or summoning the power to be wholly truly to yourself, these are songs that not only sound good but they go right to the heart of what it means to be human.
"holy terrain" (feat. Future) by FKA twigs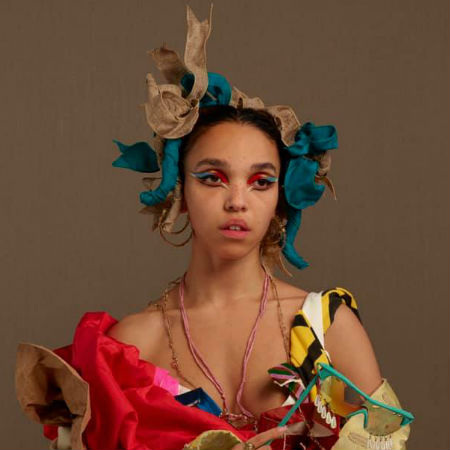 British artist FKA twigs is one of those brilliantly-quirky artists for which we should thank the music goods every damn day.
Capable of breathlessly creative songs that surprise and delight with their musical influences and thoughtfulness, and with her sophomore album Magdalene beckoning, she is one of those rare talents who make listening to music a truly-satisfying joy in every possible way.
"holy terrain", featuring American rapper/singer-songwriter/producer Future, is another sublime entry to her unique canon of songs, described by Pitchfork this way.
"Riding a twitchy trap-influenced beat, warped backing vocals, and hollowed-out ad-libs from Future, twigs offers a heat-sick and tormented look at an infatuation period, when balancing on the precipice of something with another person feels like life or death."
Not surprisingly, she captures the agony and ecstasy of romantic possibility in the most heartbreakingly and yet life-affirmingly beautiful of ways as Pitchfork again beautifully articulates.
"Here, though, it's twigs' evocative lyrics and floating falsetto that take the spotlight: 'Now my fruits are for taking/And your fingers are stained/Do you still think I'm beautiful/When you light me in flames?' she sings, airy vocals rising in a chorus around her. She finds a worthy foil in Future, the only featured guest on Magdalene, who delivers a remorseful if fatalistic verse in response: 'We die, we die together, the prophecy complete/… If you pray for me I know you play for keeps,' he raps, at one point even pleading not to take his love in vain ('I love sad Future,' twigs explained to i-D about the verse, which, same). Where once twigs asked a lover to pacify her need for devotion with lies if necessary, on 'holy terrain' she's moving to higher ground, confident and emboldened enough to implore that he follows his heart to her this time around."
"F*ck With Myself" by BANKS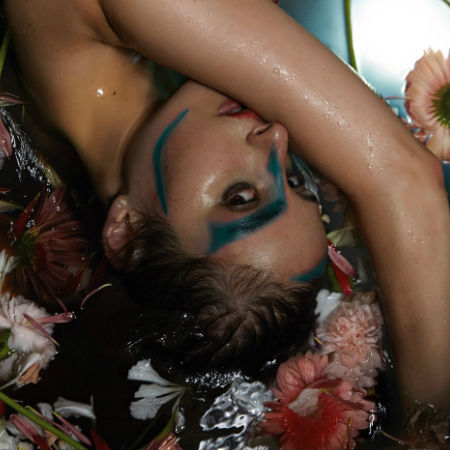 American artists BANKS is another singer-songwriter who reminds you again and again of the infinite lyrical and musical possibilities possible when you truly abandon yourself to your art.
"F*ck With Myself" is bruisingly vulnerable, a song that admits over an exquisitely minimalistly-beautiful beat that we are both our greatest enemy and our most caring and devoted lover, depending on the moment.
Here's how she explained the song to Zane Lowe (via Billboard):
"There's so many meanings to it. It could be like, 'I fuck with myself', like, 'I mess with myself more than anybody else.' It could be, 'I fuck with myself', kind of like, 'I'm feeling myself'. It means a lot of different things that I think a lot of people can relate to."
If you are looking for the perfect musical accompaniment to some introspective musing, look no further.
"Hallelujah" by Oh Wonder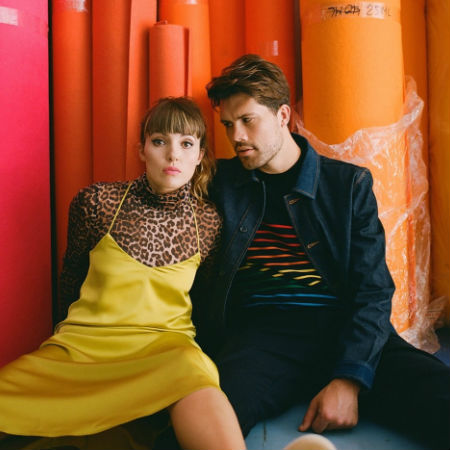 Good lord but "Hallelujah" is a thing of dreamy beauty.
London-based alt-pop duo (Anthony West and Josephine Vander Gucht) have managed to inject lyrical intent of considerable strength and passion into a song that veers between softly-reflective and upbeat beats that rouse you to take the kinds of stands from which great things are made.
The song is all about sticking to your guns, and disregarding the negative voices for whom everything is an impending disaster and the possibility of success is unimaginable.
Here's how they describe the song:
"'Hallelujah' is a song of defiance that we wrote for anyone that has ever been told they can't do something. As music-making teenagers, we were both discouraged by naysayers who declared that we would never be successful, that we weren't good enough, and that we could never be superstars, so we should just give up. When we met each other, we bonded over our shared experiences of setbacks and near-misses, and set ourselves the highly unrealistic goal of releasing music and touring the world.
After two albums and a world tour of 43 countries, we have only recently had a chance to process the last five years. 'Hallelujah' is a reminder to ourselves, as much as anyone else, to not care what people think of you, to work hard, be yourself and try your best. It's our personal anthem of self-acceptance that we hope will encourage others to 'wear their crowns', no matter what anyone else says." (Line of Best Fit)
More power to them, you and me and anyone who have ever wanted to pursue dreams in the face of unthinkingly negative opposition!
"2099 (feat. Troye Sivan)" by Charli XCX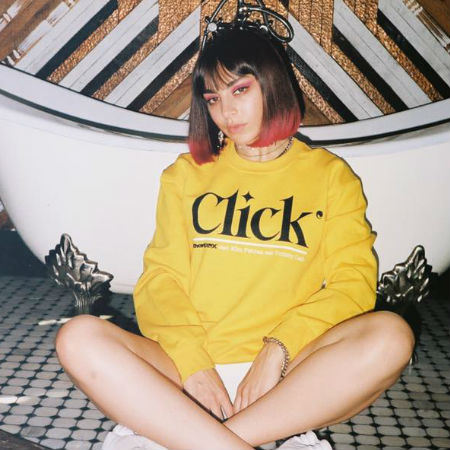 With a new album, Charli, burning a well-streamed hole in her discography, Charli aka Charlotte Emma Aitchison has released closing track "2099", featuring Aussie artist Troye Sivan, which stands as a sequel of sorts to last year's, also-Sivan heavy track "1999".
It's a slow-burning magnum opus that feels deeply emotional and ethereally removed all at once, all laid over a hauntingly beautiful beat that again feels sparse as hell and yet richly, engagingly substantial.
Described by Cool Hunting as "[a] sonic, synth-driven tease to the future", the song imagines what music and the world will be like in almost a century's time.
Full marks to Charli XCX for her optimism that we'll still be around and for assembling a song that feels very much like some futuristic statement and yet intimately real and honest and now.
"I Think Of Home" by Snow Patrol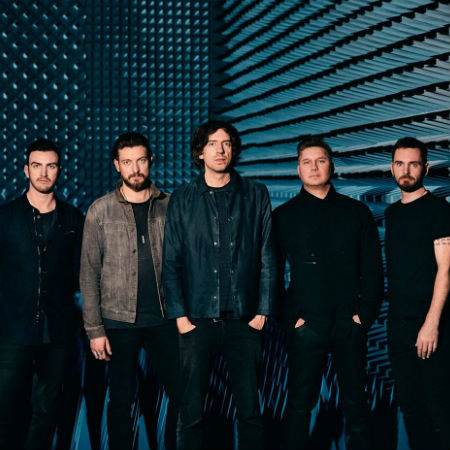 Snow Patrol have long been my band for heartfelt odes to life, love and the messy business of living.
The Irish-Scottish band have been around since 1994, which means they have been soundtracking my life beautifully for quite a few years, a trend that looks set to continue with the stunning gorgeousness of "I Think of Home", which hails from their Reworked EP 2 and captures a particularly fond series of childhood memories for Snow Patrol frontman Gary Lightbody as he explains on the official Snow Patrol site.
"This song means a lot to me. It is about growing up in Northern Ireland. My grandmother, Rebecca Wray, features in the song. She was from Derry/Londonderry. I couldn't fit the phrase Derry/Londonderry into the song. I am not making any political or religious statement by referring to it as Derry. Even though we are from Protestant stock we called it Derry growing up and it's a city we spent every holiday and Christmas in at my granny's house. She was the greatest person I have ever known after my parents. At a time in Northern Ireland when Protestants and Catholics didn't mix that much her best friend, Margaret Monaghan was Catholic. She taught us from an early age to judge people only on their character and not their religion, ethnicity or background. This song is almost entirely a tribute to her and the way she thought about Northern Ireland and Ireland. That we all share this wee island together and we can and should all be proud to be from this special place.

In the third verse I sing about trips through Ireland… When a lot of my school friends were going to France and Spain for their holidays my parents insisted that we go round Ireland in the caravan. My sister and I used to hate being stuck in the caravan in the rain all summer. We were wee shits though. My dad used to say that we should know the island we lived on before we went anywhere else. I think back on it and am so grateful to him and my mum. I have been everywhere in Ireland because of those caravan trips and it made me want to explore Ireland more as a grown up too. It gave me a profound gratitude to be born on an island of such beauty, musical talent and warmth (of spirit, not weather).

The song starts in Bangor with me getting the 'train that hugs the coast' up to Belfast as a teenager (a journey that is still my favourite train journey on earth) and then opens out over the course of the song to encompass the whole island. This song has no politics, it has no religion, only love for the wee rock we live on. North, south, east and west."
SONGS, SONGS AND MORE SONGS EXTRA
I adore Angels Lansbury for all kinds of reasons, Murder She Wrote and Bedknobs and Broomsticks high on the list.
But now I have another reason to love her – listen to her delight as she finds out in 2019 that reggae legends Chaka Demus & Pliers recorded a tribute to Murder She Wrote back in 1993 when she was still on air.
It's a joy to listen to … (article via EW)