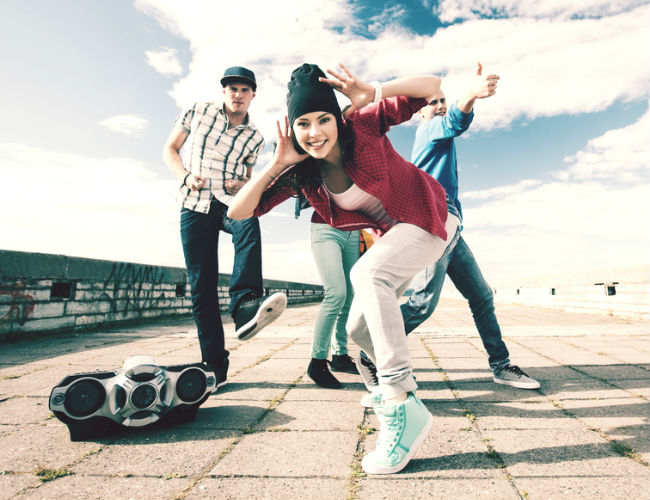 Life is a many-complicated thing.
Yeah, yeah, I know it's supposed to be "splendoured" but really sometimes, it doesn't feel so much wondrous as complicated, a mix of the god and the bad, the lovely and the not-so-much and moments rich with potential but ripe with disappointment.
Sure, we all want to live on the sunny side of the street but it doesn't always work out that way and these five songs, from five very insightful, thoughtful and musically-brilliant artists, convey life's messy contrariness in all its truth, both hopeful and otherwise.
"Knock me Off My feet" by SOAK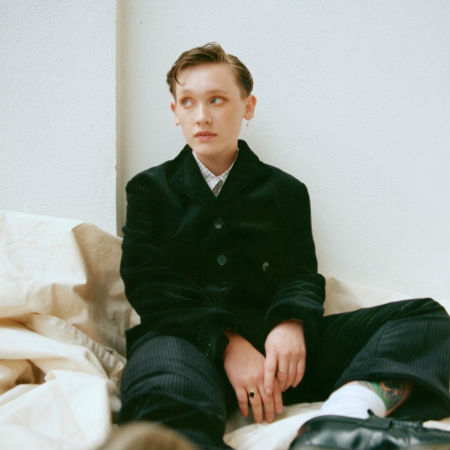 As the youngest-ever nominee for the prestigious Mercury Prize, you can well understand if 22-year-old Bridie Monds-Watson, known to the world at large as SOAK, was feeling more than a little in the lead-up to her sophomore album, Grim Town, which drops on April 26.
But if she's feeling it, and the sophomore album curse must be lurking as a presence somewhere in there, there's no sign of it, in the assured brilliance of "Knock Me Off My Feet" which comes soaked (see what we did there?) with the artist's powerfully-ethereal vocals and a danceably-melodic retro-beat that gives more and more propulsively-hooky with each listen … and you will thoughtfully-dance, oh yes, you will thoughtfully-dance.
According to SOAK (via Paste Magazine), the song is many things.
"The single is penned as 'a love letter' to the social freedoms of her Southern Ireland home, per a press release, and the seclusion and uncertainty that stem from it. It also speaks to the paradigm of how in this wildness, "you can be the best person to yourself, and the worst person to yourself," says Monds-Watson in a statement.
"Hurricanes" by Dido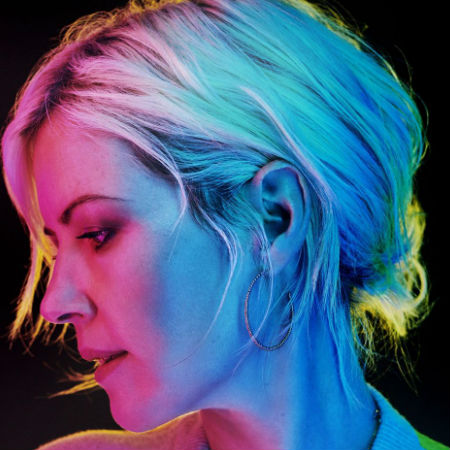 I don't always remember when I first came across a particular artist but in the case of Dido, the memory is indelible.
Way back in early 2000, about six months after the British artist's first album, No Angel had been released, I was visiting my friend Sandra in Vancouver when we stumbled, okay headed directly there because I am obsessed by mega stores of CDs and DVDs into the Virgin Megastore on Robson Street and I heard Dido's electronically-backed ethereal strains echoing around the cavernous retail space.
As song after song made it presence known with a removed sense of melody and space, I released that here is an artist with her own vision, her own sense of creative style and the voice and sensibility to really make something of it.
Not much has changed in the intervening 18 years, and as the singer readies her latest album Still On My Mind for release on March 8 and songs like "Hurricanes", "Friends" and "Don't Give Up" announce the album and their presence with immersively-lush compelling flair, I am reminded once again that some things don't change, and in the case of someone like Dido, who found her sense of creative self so completely way back when, that is a very good thing.
"I'm So Tired" by Lauv and Troye Sivan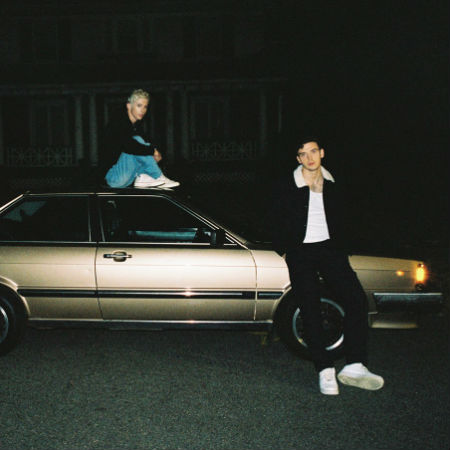 With Valentines Day barely, and I mean only hours, dead in the chronological water, it makes sense to include this song by Australian singer Troye Sivan and American singer/songwriter/producer Lauv aka Ari Staprans Leff which bemoans the fact that not everyone is in love with love.
It is, of course, the bread and butter of most singers, either the initial happy part or the bitterly-emotional afterwash, but for Sivan and Lauv, "I'm So Tired" declares that our obsession with love sweet love, and the PDAs that inevitably accompany it, are all, well, a bit too much.
And while rabidly-excitable fans on Twitter and the like speculated that two male singers singing of love, or rather, its irksome presence, must mean they are an item – by that logic every actor, singer etc in the world are involved in near-continuous polyamorous trysts which must get exhausting – Lauv, fresh off a collab with Julia Michaels, admits the song, which surges with the most attractive of electronic laments and Sivan's emotive vocals, was an "accidental debut".
"When we wrote 'i'm so tired…', he [Sivan] just sounded too good singing it, so I think it was just natural to do the record together". (The Music Network)
"Arms Unfolding" by Dodie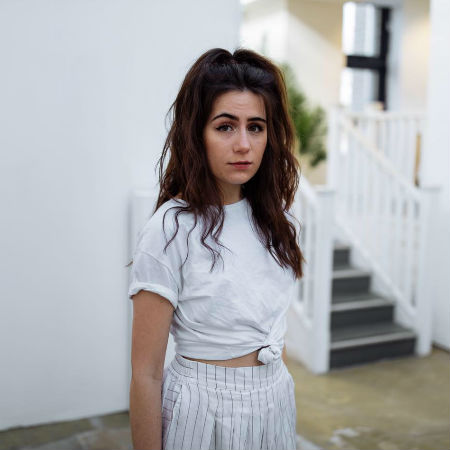 As creative ways to announce a new song go, the tactic employed by British singer/songwriter Dodie, whereby she secreted snippets of the new track into regular before bringing them all together into a video, has to be up there with the best.
The resulting song, "Arms Unfolding" (from her EP Human), is certainly a worthy recipient of such an innovative, and can we say, playful, promotional approach, a restrined slice of all-too-brief, near-accoustic pop that talks about with vulnerability and honesty what it is like to rekindle lost love.
What led to this relationship breakdown isn't dwelled on at length with one petic lyric simply referring to angry arguments blowing love out but what we do witness a lot of are the gorgeously-tentative steps towards trusting, caring and loving for someone again, and how hard it is but always hope-filled too.
Whatever its origins and means of reveal, this is a beautiful, heartfelt song that says so much about how hard rebuilding love and trust can be, but how worthwhile too, and delivered with the care and reverence of Dodie, it's one of those singular moments that makes music so emotionally rewarding.
"Maybe You're the Reason" by The Japanese House
If you've ever experienced, or are experiencing depression, you will find a great deal to relate to in "Maybe You're the Reason" by British indie act The Japanese Act, made up of solo artist Amber Bain.
This beautifully-tender song, with lyrics that don't pull any punches, addresses some fairly-serious emotional territory that is weighty but hopeful as the artist explains via Clash:

"It's about being depressed and realising there's no meaning in anything. Then in the chorus I thought, I can't keep this up! I need to make it something nice. I thought about my girlfriend at the time, and how maybe loving someone is the reason you live? It's the cheesiest chorus ever, but I think it needed it."
If you ever wanted a song that gets to the weird dichotomy of life, where great sadness and incipient hope can sit side-by-side (not always easily but they do), this is it, an earnest that cloaks its understandable intensity in a loping, chilled melody, a balance of lyrical and musical dark and light that nicely matches the subject matter.
EUROVISION UPDATE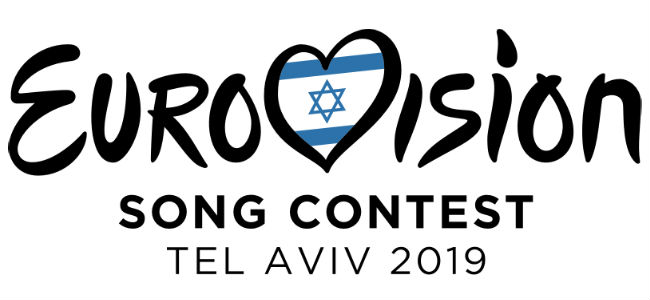 Now you may be thinking at this point, because I certainly am, that didn't we just watch the Eurovision Song Contest and surely we can't be within 100 days of its happening, rather gloriously and with much glitter, all over again? Well, we did (and we didn't; it's been 9 months but it feels like way less thanks to Father Time getting a tad hyperactive of late) and we are, and as the event draws closer, more and more details are emerging for Eurovision 2019, which will take place in beautiful seaside Tel Aviv from Tuesday, 14 May to Saturday, 18 May.
For instance, the national selection contests are in full swing including Sweden's famed-Melodifestivalen, and already some artists have been selected including Australia's entry who is one of my favourite artists in the world, Kate Miller-Heidke who was voted by the Aussie public last Saturday night with her song "Zero Gravity" to represent us this year.
"I'm totally overwhelmed! This has been a peak experience already, and I'm dying with excitement at what's to come. Thanks to everyone who voted, and to all the other artists who provided such a brilliant, eclectic and stiff competition. I've had a ball, and I'm so grateful and thrilled that I get to represent Australia at Eurovision in 2019." (via SBS)
(In related news, it's been confirmed that Australia is officially part of the contest for the next five years; great news if you're a fan of the country being involved like I am, and not so good if you're one of the "But it's not in Europe dammit!" detractors).
Australia is, of course, not the only country to have anointed its entrant with Russia settling on past-Eurovision representative Sergey Lazarev, who won the televote in 2016 with "You Are the Only One" (Thunder! Lightning! Very exciting!) and France, Spain, Albania and others doing the same.
Designs for the stage have been tweeted out by excellent Eurovision blog Wiwibloggs which gloried, rightly so, in the platform's versaility …
Finally, but really is it ever final with an event as full of news as this one, Madonna has been secured, or so it is rumoured, as a star act with the appearance fee, which is not small (*cough* $1.5 million *cough*), be covered by Israeli-Canadian billionaire Sylvan Adams.
Stay tuned for more news as it comes to hand …