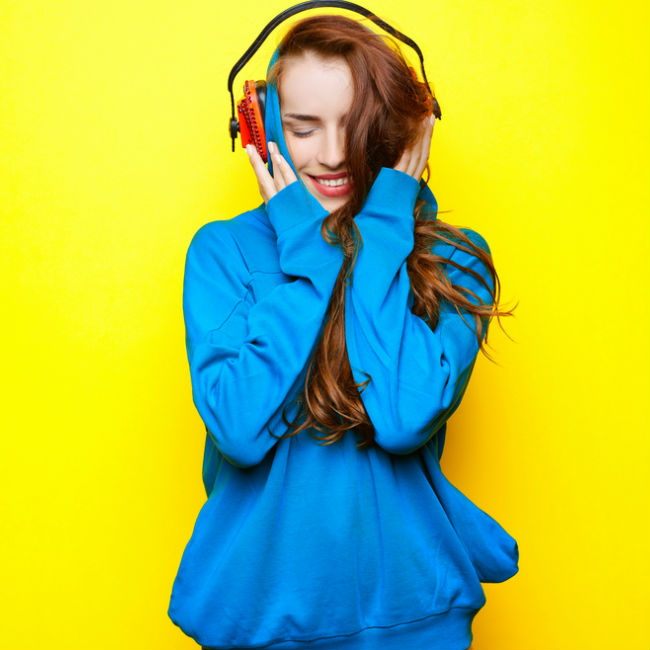 Time to turn things down, people.
Not simply because it's Friday, it's been a big week and we are ridiculously exhausted but because quiet times are good for the soul.
And the heart and the body … and really, just about everything.
These five quietly but powerfully talented artists know the value of dialing things back, putting up your feet and let a spirit of reflection take hold and then, when the time is right, distilling it songs that will capture your heart, your mind and you soul.
"Down" by BAYNK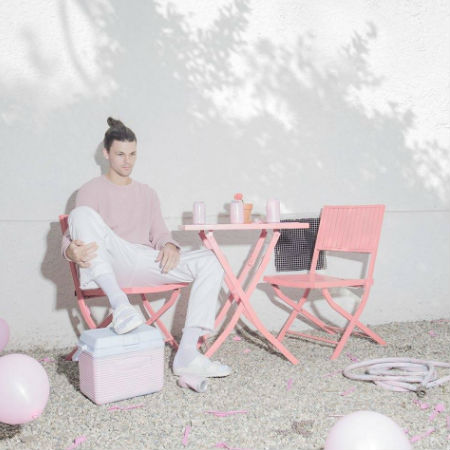 There's something inherently romantic about the nighttime hours.
Certainly BAYNK, beautifully introduced on Ones to Watch as a "Kiwi chemical engineering graduate turned HypeMachine-charting producer, festival performer", seems to think so.
Jock Nowell-Usticke, as he's known to his parents, has an ear for crafting lo-fi catchy electronica that would feel right at home at 3 am in the morning as you are winding down from a big night out.
A collaboration with Aussie artists, Golden Vessel and Akurei, "Down" is a chilled piece of electro-pop perfection that glides and bops along with just the right amount of late night kicking-back reverie.
Lifted from his EP, A Study in Movement, the song is a glorious nod to all the possibilities that await in the hours before dawn drags us back to reality.
"Hometown" by French 79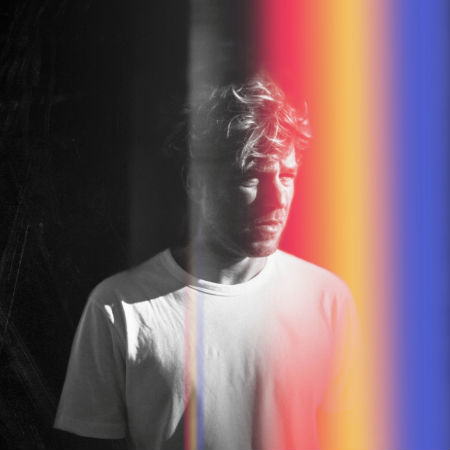 More musical introspection but this time, as the opening of "Hometown" makes gorgeously clear, courtesy of falling rain.
There is something mystically wondrous about sitting by a window watching the rain fall from the sky, and if it could be channelled into an evocative piece of music, it would be in this song from French producer French 79 aka Simon Henner.
A softly insistent beat and Henner's hauntingly but comfortingly hushed vocals wrap themselves around you like an aural blanket, the perfect accompaniment to the snug sensibility that happily greets you when you are safely dry indoors while the world is soaked outside.
"Hometown" is a beautiful song, a quietly rapturous piece of musical perfection that evokes time and place and mood in such a way that you will never want to leave it.
"6's to 9's" (feat. Rationale) by Big Wild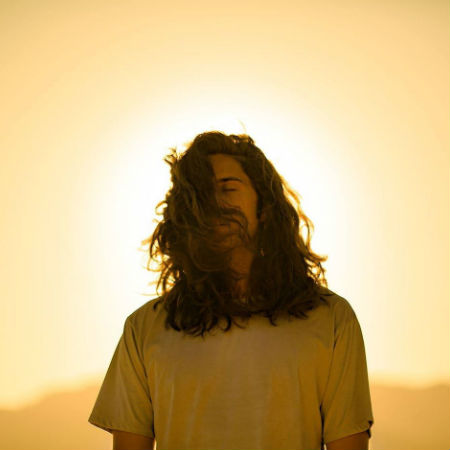 Done with the dark pleasures of the night and the hushed cosy reverie of watching the rain fall? Head to the desert or the manicured garden (both feature in clips for the track) my friends where the laidback magnificence of Big Wild's "6's to 9's" featuring Rationale, awaits you.
It's a song that celebrates those moments when love grabs you so completely and wholeheartedly that you are consumed by the feelings coursing through your body as Billboard rather poetically notes.
"You know those loves that just turn your world upside down? Your stomach does flips like roller coaster rides, and the dirty sidewalk becomes a disco catwalk where you can strut before the world. That's the vibe on Big Wild's "6's to 9's," a tongue-in-cheek love song featuring singer Rationale from the producer's album Superdream."
" "6's to 9's" is a luscious piece of musically low intense but emotionally rich pop that has some fun with its subject matter sure but feels richly authentic capturing the all-encompassing pleasure of love taking you wholly and completely.
It's a delight that will have to grooving slowly again as you keep an eye out for such a love to come your way or celebrate the love you are already blessed and fortunate to have in your possession already.
"me & ur ghost" by blackbear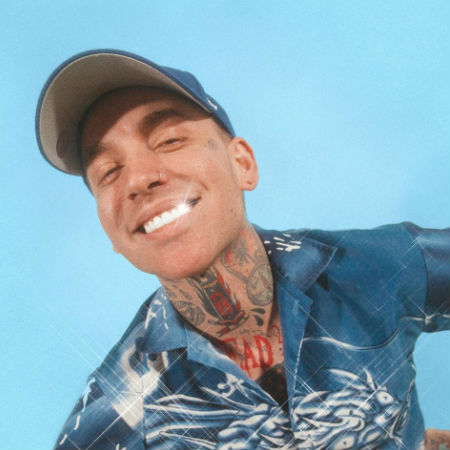 It would be nice if time cleanly and absolutely moved on from a painful period in our life but that rarely, if never happens and we are left with haunting echoes of what once was, intruding into the present like an unwanted party guest.
Matthew Tyler Musto, an American hip hop recording artist, singer, songwriter and record producer who goes by the professional moniker of blackbear, knows how badly the past can bleed into the present, and in his song "me and ur ghost", he eloquently sings about what it is like to have a lost love linger in your life.
It does feel like you're being haunted and though we might desperately try to move on, everywhere we turn there is evidence of the one we once loved – photos and videos on the mobile phone, possessions left behind and way social media has a way of thrusting that person back into your view when you least want or expect it.
The song is a beautifully stripped back thing of beauty that may be emotionally subdued but surges with an insistently evocative beat and Musto's emotionally-resonant vocals which suggest a lived-experience and not simply a convenient song theme.
"Cool For A Second" by Yumi Zouma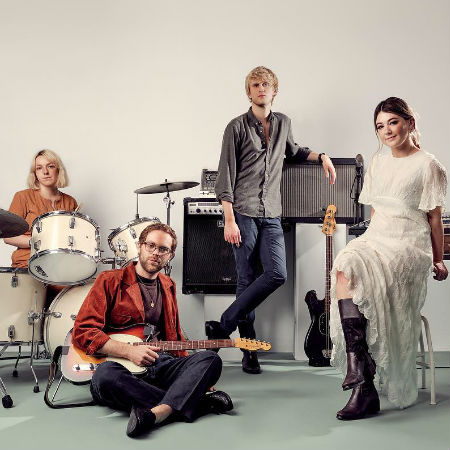 Hailing from New Zealand, Yumi Zouma – Christie Simpson (vocals, keyboards), Josh Burgess (guitar, bass guitar, vocals, keyboards), Charlie Ryder (guitar, bass guitar, keyboards), and Olivia Campion (drums) – an alternative pop band who offered up a measured and lush rumination on the messy inconclusiveness of life that really offers easy or neat answers.
Sporting a sound that Fader describes as "pillowy dream-pop", "Cool For A Second" almost didn't come into being as Ryder explains.
"The song was demoed in Los Angeles and then long forgotten, destined for the scrap heap. A spark of inspiration from Josh in the introduction reestablished that for us, the most conspicuous of melodies are often hidden in modest beginnings." (New Zealand Music Commission)
Thank goodness they persisted because "Cool For a Second" is a lushly lo-fi piece of pop that feels deliciously and welcomingly fey even as it dishes up thoughts up some pretty big thoughts on life.
EUROVISION 2020 UPDATE
The juggernaut that is the Eurovision Song Contest move and gloriously on, covered in glitter and switching with blithe alacrity.
In the latest news from Rotterdam, 3 countries have revealed their representatives and songs – Armenia, Lithuania and Norway – and Belgium and France have revealed the songs that their representatives, Hooverphonic and Tom Leeb, will be bringing to the song.
Watch, listen and enjoy and for the full story, go to eurovision.tv
If you're wondering who the opening and interval acts for Rotterdam are going to be, the first announcement have been made by host broadcasters NPO/NOS/AVROTROS and trust us, winners are in the ascendancy this year as eurovision.tv reveals.