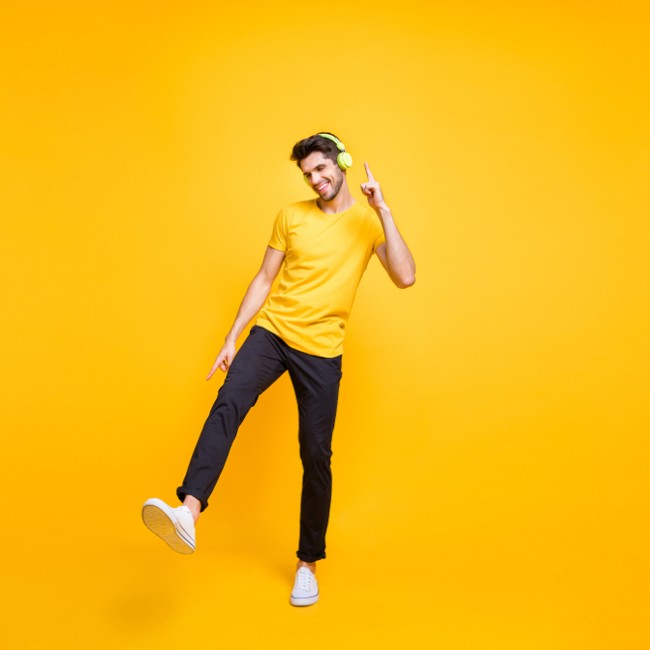 COVID-19 has taken quite a lot of the expansive fizz from the world, making us feel that as we retreat into our homes, that our lives are following suit.
But the thing is, as these songs remind us, that life, love and the pursuit never diminishes or is lost and it will survive and grow even when the coronavirus is but a horrible memory.
These five songs are also joyfully, danceably upbeat, songs that celebrate life musically as much as they do lyrically, the perfect antidote to our troubled times and a reminder that good things never really go away.
"Come Over" by Dagny
You have got to love Norwegian singer Dagny (known to the tax department as Dagny Norvoll Sandvik)!
She meets someone special, decides she likes them, so much that she can't stop thinking about them, and so she invites them over to ask them everything, absolutely everything!
None of this pining in the dark waiting for a text or message on a dating app; she seizes the romantic bull by the horns, all to a bouncy, dance beat that matches her vivacity exquisitely well.
The lyrics suggest an exuberant approach to finding and keeping love, one that cuts to the chase and the music falls lock, stock and giddily upbeat barrel in step with the passion that percolates joyfully through every last happily optimistic note on "Come Over", the lead single from the artist's debut album due later this year.
"Two Hearts" by NZCA Lines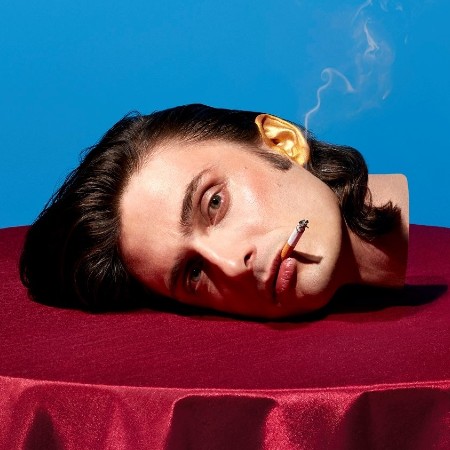 "Two Hearts" is, to be fair, not a new release.
First released upon an unsuspecting world back in January 2016, the song, by London based Yamaha CS-80 analog polyphonic synthesizer-user duo NZCA Lines (Michael Lovett and Sarah Jones), now has a new lease of life thanks to recently-released Netflix series I Am Not Okay With This.
The soundtrack to a reasonably typical high school party that the protagonist and her best friend attend and love until they don't, the song is a gorgeous slice of synth pop that moves from beat-heavy verses to ecstatically dark and vibrant chorus with shimmeringly resonant ease.
It has joyfully haunting vibes washing off it in waves, a song that artfully sounds upbeat and fearfully downcast at the same time, perfectly matching the theme and narrative of one of the pivotal scenes in the TV show.
Song and show go together perfectly that it's startling to realise they had their genesis four years part; it's proof if good art will always find its like, and in the case of "Two Hearts" receive a much-deserved second lease on listening life.
"Nobody" by Gorgon City, DRAMA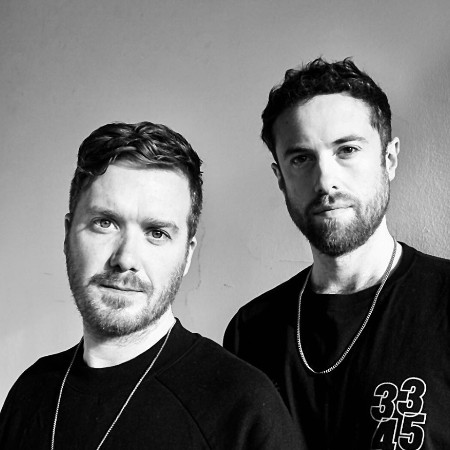 At first glance, London-based Matt and Rye may have erred in naming their band Gorgon City after the creature from Greek mythology who took the form most famously of three sisters, chief among them Medusa, who had venomous snakes for hair.
But take one listen to the vibrant captivating easy loveliness of "Nobody", a song created with help of soulfully electronic Chicagoan musicians Na'el Shehade & Via Rosa aka DRAMA, and any thoughts of missteps are banished.
The song, described by The Partae as an "emotive, beautiful and fluid house jam", is a joyous piece of pop that melodically assures a romantic Doubting Thomas or Thomasina that giving into what they're feeling and the love they see in the person opposite is trustworthy and will only work for their betterment.
It's a beautiful declaration of romantic intent, a song where the person is so sure of how they feel and how that will translate into caring for the object of their affection, that you can't help but get get swept up into its optimistic declaration and pray that true love does indeed run its entreated course.
"Gimme a Minute" by PVRIS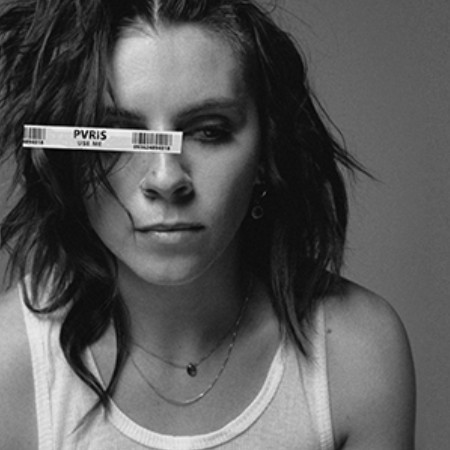 Stumbling across a song quite by accident by an artist you already know and love – thank you YouTube front page for your carefully-calculated but nonetheless seemingly random selection of things you know I'll like and (dammit you and your algorithm are usually bang on) – is one life's great and inestimable joys.
It's even more joyous a discovery in a digital age where it seems nothing can ever sneak up on you so ubiquitous is the presence of just about everything new and upcoming on social media channels that bloom multitudinous profusion.
Such is the deliriously exciting case with "Gimme Minute" by Massachusetts rock band PVRIS (pronounced "Paris" and comprised of Lynn Gunn, Alex Babinski, and Brian MacDonald), which came out of seeming nowhere, grabbed my ears and heart by the proverbial and hung on with the welcome tenacity of an everlasting earworm ever since.
It's a track that starts deceptively slowly, anchored by stripped back melody and plaintive vocals before ramping everything up to a roaring crescendo of poundingly melodic magnificence that keeps upping the energy level up and up until the final electrifying final third of the song.
If you're going to stumble unexpectedly across a song, make it something as profoundly memorable and good as "Gimme Minute" an atmospheric piece of scintillating, goosebump-inducing delicious pop that never diminishes one iota after repeat listens.
"Wondering If I'll Ever Come Again" by Lemaitre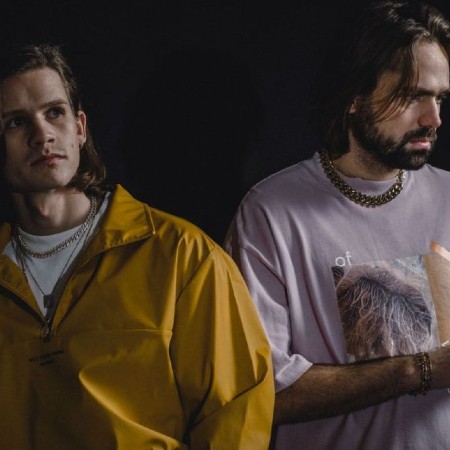 Founded in Norway in 2010 but now based in Los Angeles, electronic pop duo Lemaitre, have cooked up quite the buoyant piece of pop with "Wondering If I'll Ever Come Down".
It's a song that Acid Stag described thus:
"Lemaitre drive the narrative of living your best life immediately with an emphatic vocal delivery that commands significant presence before the injection of the hard-hitting drums, buoyant keys and distorted bass adds significant colour to the soundscape. With the final piece of the puzzle being some impeccable harmonies that heighten the chorus to extraordinary heights, 'Wondering If I'll Ever Come Down' collectively will lift your spirits and motivate you to new levels during this time of uncertainty."
One of the very cool parts of the song's creation is that for all its squeaky clean inspiring pop cuteness, it has its origins in a some may regard as a less than wholesome pursuit (come on, prudes, relax will ya?)
"We wrote the hook and melody at 6am after a long day and night of just making music, drinking wine and doing mushrooms. We were quite literally wondering if we'd ever come down. We did, and to our pleasant surprise the song sounded good afterwards too. We kept working on it and it developed into this anthem about trying to keep going when things are hard, because they can only get better again." (Acid Stag)
SONGS, SONGS AND MORE SONGS EXTRA!
The '80s live on my friends! Of course, if you've paying attention, they never really went away, something Canadian band The Treble knows all too well as they do their bit to celebrate iconic video images of the MTV decade:
"The Treble, a band out of Winnipeg, Canada, created a music video for their song 'No Secrets (There For You)' that pays tribute to classic music videos from the 1980s that were played in endless rotation with the advent of MTV. Among the most recognizable are 'Take on Me' by a-ha, 'Since You're Gone' by The Cars and 'Sledgehammer' by Peter Gabriel." (Laughing Squid)
American violin-pop virtuoso, Lindsey Stirling have crafted some more upbeat pop loveliness with "Sleepwalking", released mere days ago for your mystically danceable enjoyment …