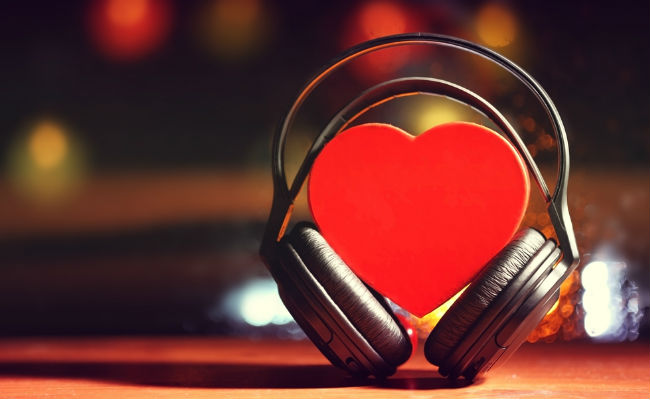 Life is full of all kinds of experiences, good and bad.
Sometimes we can express how they make us feel and sometimes we can't; for those times when words escape us, we have music artists to do the heavy-lifting, articulation-wise for us, such the five featured in this post.
Hailing for the most part from Australia, these five brilliantly-clever artists capture the ups and down, the healthy and the unhealthy parts of life, capturing them perfectly, and even offering insightful ways forward.
Not bad for three minutes of pop perfection …
"What if the Love Dies" by MANE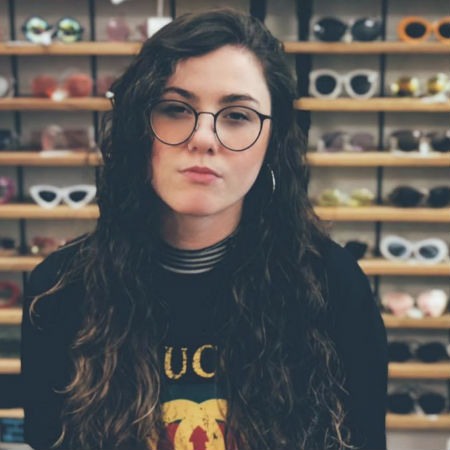 Hailing from Adelaide, South Australia, MANE aka Paige has one of those hauntingly-emotive and duskily-expansive voices that is so arrestingly-distinctive you can't help but stop and listen to it.
While it's unmissable on all her songs, "What if the Love Dies", released about a year ago, really showcases her amazing voice which combined with a darkly-infectious melody and lyrics that don't shy for a minute from the harsh realities of life and love, mark her as a singular artist who puts her a great deal of thought into her art.
Take the genesis of "What if the Love Dies" which MANE explained to Pile Rats came from a great place that got corrupted and messed up by some unnecessary self-confessed over-thinking:
"I actually wrote this song quite a while ago now with a long distance relationship in mind that I saw someone go through and the helplessness and frustrations involved in it. I've recently been in one myself so it's taken on a whole new meaning to me. The whole song is one big desperate cry touching on the "what if" concept of losing someone you love and have a closeness too that you don't feel you can have with someone else even though you're so often far apart. I'm a big over thinker myself and a thought like that can so easily feel like the end of the world. Instead of enjoying something good and persevering you make up all these worst case scenarios in your head and then life happens and I guess sometimes you can write a song about that."
We've all been there and it's this universality of experience and honesty in its expression that imbues this song and MANE's other songs like "Bitter" with so much compelling immediacy and truth, not to mention melodies which, welcomingly, crawl deep down into your soul.
"Ghost" (ft. JES) by Elk Road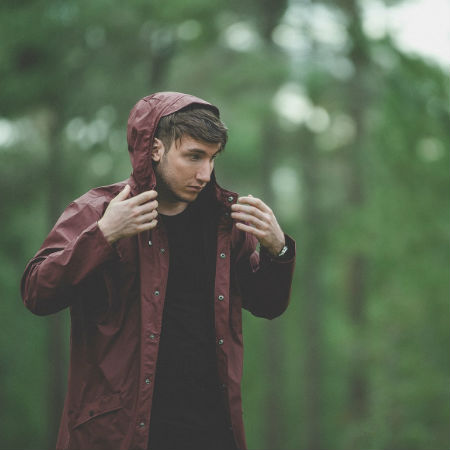 Keeping it partly in Australia, where Perth-based electronic artist and producer Elk Road, known to his family and friends as Rory Garton Smith, comes from, "Ghost", a collaboration with Grammy-nominated vocalist Jes, is one of those ethereally-beautiful tracks that has a whole world of emotion woven into its beguiling melody.
That's thanks in large part to Jes's vocals which Elk Road describes as "the best vocal I'd ever heard"; indeed, her voice is infused with the kind of emotional nuance that many other artists would kill for.
She's not just singing the song, she sounds like she's living every single word and note, and that, coupled with Elk Road's distinctively-upbeat music, grants "Ghost" the kind of vibrancy that belies it's subject matter which, Elk Road again, says is "about finding yourself after a break up and moving on well. It's happy and uplifting." (Girl.com.au)
Indeed it is – the breaking up is always traumatic but it's what you do in the aftermath that counts and clearly Elk Road has found a way to parlay some personal pain into a song that affirms that even in the worst of times, life does go on and it can go on far more positively than you might expect.
"Further Than the Planes Fly" by Eves Karydas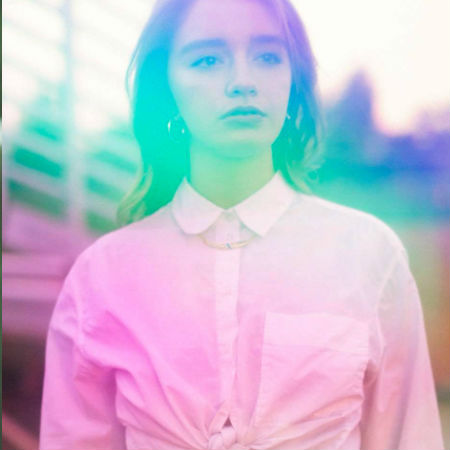 "Further Than the Planes Fly" kicks off with one of those effervescently-giddy intros that you just know is going to morph into a singularly-captivating song.
That's exactly what happens, as the Brisbane artist formerly known as Eves the Behavior, unleashes an eminently-catchy piece of music that happily captures a moment of liberating epiphany in her life.
"This song is about letting go of reputations and the parts of your life that are influenced by what other people think. It seems easier said than done, but one day the sky just sort of opened up and I started seeing things differently. I wrote this song off the back on that energy. I felt like I could do anything that day." (Pile Rats)
As someone who suffered for much of the early part of life with the dead weight of peoples' expectations on me, the sense of exhilaration infusing this song is an absolute delight, the lyrics nailing what it feels like to finally be free to be yourself and go wherever you damn please.
"Kyoto" by HÆLOS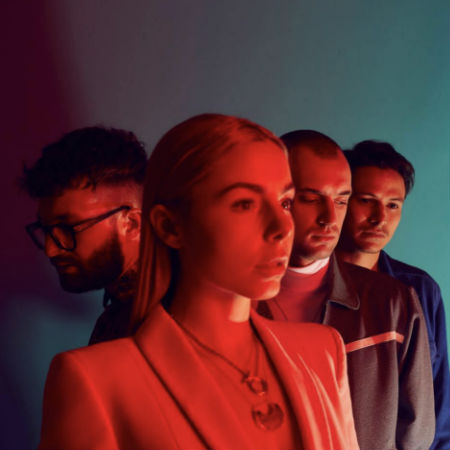 As utterly immersive songs go, it's hard to go past "Kyoto" by British trip-hip group HÆLOS.
Sporting hauntingly-rich vocals, that seem removed and yet immediately present all at once and a melody that wraps itself around your ears and refuses to let go, the song carries some pretty serious lyrical intent on its melodiocally-luscious journey in common with the upcoming album from which it's drawn, Any Random Kindness, as The Partaé reveals:
"Any Random Kindness examines the search for connection in an increasingly fractured world. It speaks of the different facets that affect the modern world – the isolating nature of technology and social media, looming climate change, and corrupt politics."
That's the exciting thing about pop; it can be, and say, pretty much anything, and HÆLOS are using this to full advantage, offering up music which sounds catchy and beautifully-beguiling as hell but which says something meaningful, enriching us all in the process.
"No" by Alison Wonderland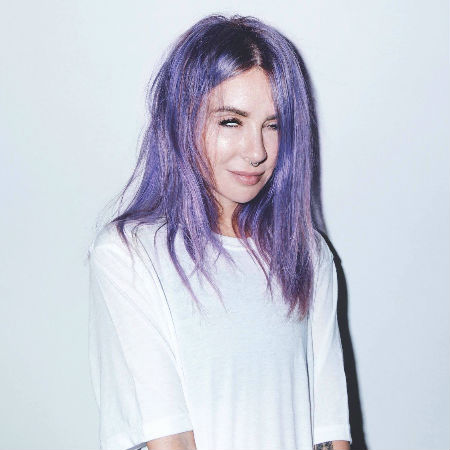 How I love Sydney-born, LA-based electronic DJ and producer Alison Wonderland.
Her enormously-clever stage name aside, she is one of those artists who is the total package – amazing vocals, ear for the kinds of melodies that sound ethereal but packed a real emotional punch, lyrics that are thoughtful, insightful and considered and a knack for weaving into it all into one seductive piece of transportive music.
The song reflects the overall theme of her latest album Awake (due 6 April) which is "kind of like waking up and realising you can get out of something bad" and which celebrates the power to walk away and change life.
In this case then, "No" is a powerful statement that signals rebirth and change for the better, a declaration that what has gone before won't be found any place going forward.
That deserves a song with which to celebrate, especially one as compellingly-listenable as this piece of pop perfection.
EUROVISION 2019 UPDATE
It will surprise not a glittery jot to learn that things have been happening aplenty in Eurovision-land.
The big news of course is the sudden exit of Ukraine from the Contest after a tumultuous national selection process didn't go as planned. Or at least, end with the planned result as SBS explains:
"Ukraine [has] said it would not take part in this year's Eurovision Song Contest, after the singer selected to represent the country dropped out following a row over Russia.


"Singer MARUV won a public vote but said she would not participate because the Ukrainian national broadcaster had imposed conditions including a ban on concerts in Russia.


"Other performers who had competed to represent Kiev in the campy annual competition, to be hosted this year in Tel Aviv, also refused to accept the conditions."
There have also been a ton of entrants selected by their countries for Eurovision – Finland, Iceland (love this one!), Norway, Portugal, Moldova, Serbia, Georgia, Germany, Hungary, Denmark, and Lithuania – with Belarus and Sweden finalising their representatives this week.