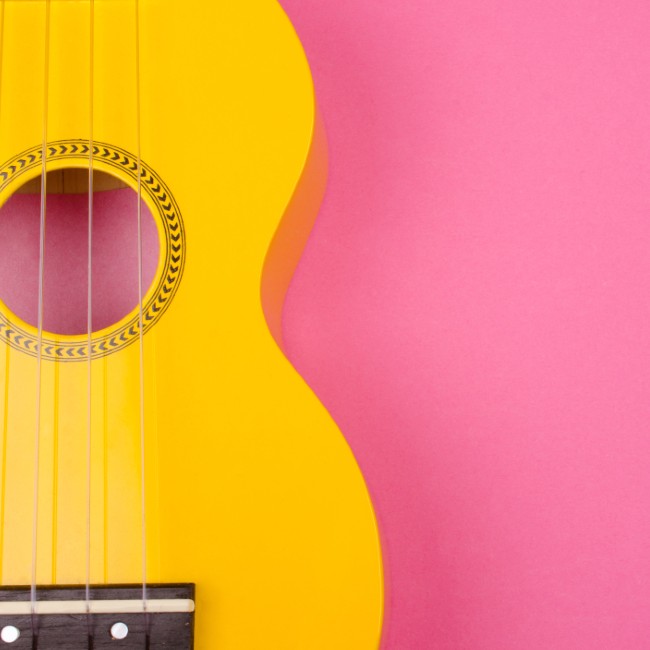 LOVE!
It exciting and scary at the beginning, glorious in the middle and poignantly sad at the end (let's try to avoid that shall we?) but it always, ALWAYS makes for great music.
Such as the five songs below, three of which were found by this reviewer thanks to YouTube video clip rabbit-holing, which proves again and again to be a fine way to spend some time since it leads you to songs that not only sound good but say something meaningful about the human romantic condition.
In a year when things feels awful more than they don't, it's nice to be reminded of the good things in life which even when they sour, may come with a silver lining of noble intent.
"Spinning Over You" by Reyko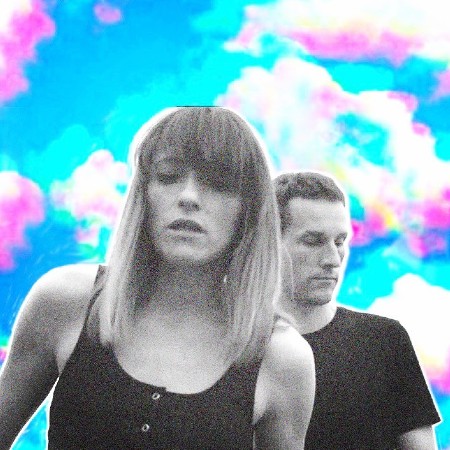 One of the great joys of losing yourself down a YouTube "rabbit hole" of video breadcrumbs is coming an overlook gem of breathy, atmospheric electronica like "Spinning Over You".
Released in 2017 by London-based Reyko, comprised of Spaniards Soleil (vocals) and Igor (producer and multi-instrumentalist), "Spinning Over You" is a robustly ethereal piece of pop that celebrates how all-encompassing the act of getting to know and being utterly enthralled by that new special someone can be.
The song is all kinds of goosebump-inducing, out-there wonderful, something that Flux BPM Online is similarly enthused about.
"'Spinning Over You' wins your attention straight away with the sweet and dreamy sound textures and the whispering-like vocals along with nice cool synths and deep basslines."
There are a million billion songs out there about falling in love but somehow Reyko have crafted something new that doesn't talk about the full, enthralling flush of romance but which feels and sounds like it too.
"Little" by Jany Green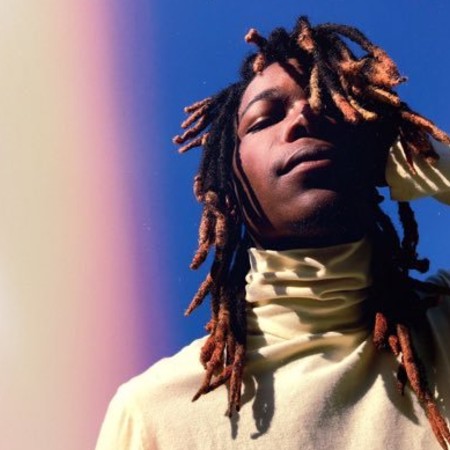 Falling head over heels should feel like the most impossibly best thing in the world, right?
Because that's how it feels and Alaska-born Jany Green, whose music has been described by Music Business Worldwide, has distilled every last gram of that transportive joy into his short but sweet song "Little".
The sense of being beguiled, attracted and consumed in the best of all ways by someone is everywhere in this sublimely-buoyant track from its expressively optimistic lyrics, Green's happy vocal delivery and music that feels like its dances in beat with his newly, joyfully-captured heart.
"Little" is almost as wonderful as the act of falling in love itself, and A1234 nails when they describe this delightful tracks thus:
"There's a buoyancy to the rhythm that makes it easy to groove along with as well as a subtle brass section in the chorus, adding to that delightfully flavoured sonic texturing. Featuring a hook that will wriggle it's way into the crevice of your skull that will require a bulldozer to get it out, carefree vocal melodies and light-hearted lyrics it's hard not to fall head over heels for this track."
"Nothing Will Hurt" by No Joy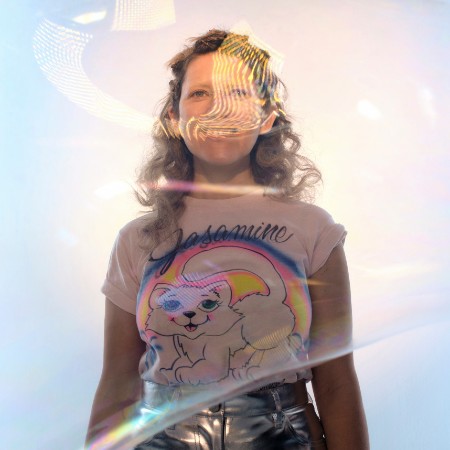 Hello Montreal, Canada which has given us the pop wonder of No Joy, and in turn, their crunchily melodic track "Nothing Will Hurt" which the band's singer Jasamine White-Gluz tells Stereogum had quite a cool genesis.
"The demo of this song started as a slow Industrial burner built on samples of me screaming. Once brought into the studio, the song found new life; our mission in the studio was that no idea was too weird to try. That led to us squishing Bananas into very expensive microphones to get textured percussion noises, shoving kitchen knives into guitar necks to create a perfect slide guitar sound and adding some Primus-inspired slap bass."
The result is a song that percolates with all kinds of winningly moody atmosphere and vocals that sound far off and yet right up in your face emotionally intimate.
Lifted from new album, Motherhood, which features a goat on the cover – a recurrent them if you check out the song's video clip – "Nothing Will Hurt" is luminously beautiful pop with energy, style and a ton of emotional intensity to burn.
"Happier" by Marshmello ft. Bastille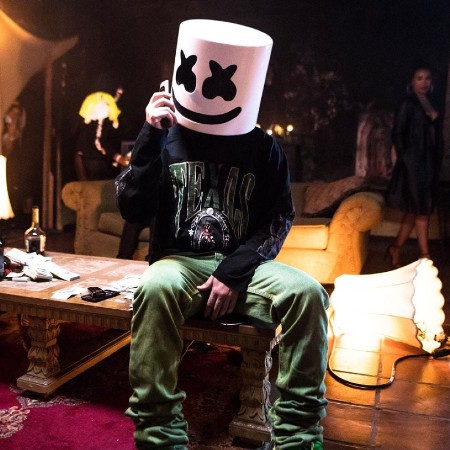 Let's hear it for some trans-Atlantic collaboration!
American music producer Marshmello and British indie pop band Bastille have come together to make us all "Happier" with a track released in August 2018 which as of January 2020 had spent a record 69 weeks in the #1 position on the US Dance/Electronic songs chart.
And it's not hard to see why.
"Happier" is full to brimming with a rich, raw humanity as the singer laments the fact that though their once-vibrant relationship has soured and died and he knows they have no future together, that he wishes, just for a minute, that they could rescue their love from the ashes.
It's heartfelt and paired with music that is emotionally resonant as it comes, giving us a song that is all kinds of regret and yet hopeful resignation.
"Stuck in Your Mind" by Idolising Nova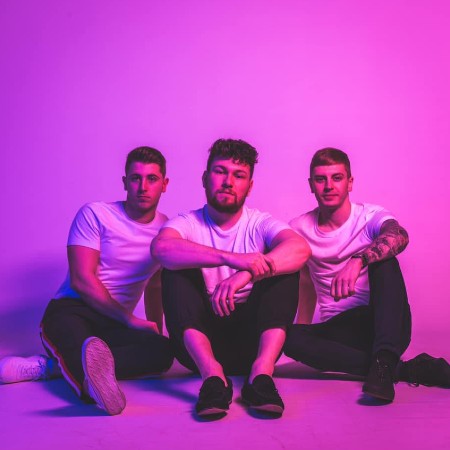 Another golden oldie released in January 2020 – after the trials and tribulations of the year, it's hard not to feel like that was a lifetime ago – by Idolising Nova, a band from Peterborough, UK comprising Jack Fulton Smith (bass & lead vocals), Kris Lee (guitar & keyboard) and Kyle O'Sullivan (drums & backing vocals).
"Stuck in Your Mind" is an ode to the exultation and yet nervous outlook that combine when you find someone who has the potential to be amazingly, brilliantly special as the band explains on Vents Magazine:
"The track tells a story of when someone catches your eye when they walk past you, you can't get them out of your mind and you really hope you see them again. You see them again the next day, pluck up the courage to talk to them and you just fall in love with them… a true love story, before social media and Tinder were a thing and people actually spoke to other people face-to-face!"
It's an anxiety-ridden exhilarating feeling that leads, observes Vents, to a brilliantly catchy song with something to say.
"While still encompassing the band's trademark sing-along choruses and ingeniously infective lyricism, 'Stuck In Your Mind' sees Idolising Nova deliver lyricism that unearths a whole new layer of brutal honesty and frank openness. While ultimately, it's a song crammed with youthful longing, the band still ooze authentic honesty as they subtly touch upon the nervous feelings that have come to define modern day romance."
EUROVISION NEWS!
The world might feel like its COVID frozen in place but the Eurovision Song Contest is moving forward with all kinds of things going on as per they're latest monthly wrap-up video for the month just gone:
"In July we said goodbye to Jon Ola Sand, Slovenia started their search for a song, San Marino's Senhit started 'a freaky trip to Rotterdam' and Little Big's 'Uno' became the most-watched video on our YouTube Channel. Do you want to know what else happened in the world of Eurovision? Sit back, relax, and enjoy this overview of July." (courtesy official Eurovision email, Friday 31 July)
And sadly, it's goodbye to Jon Ola Sand who given ten years of his life to making Eurovision happen each year in his role as the contest's Executive Producer and who is now moving onto all kinds of new and exciting things.