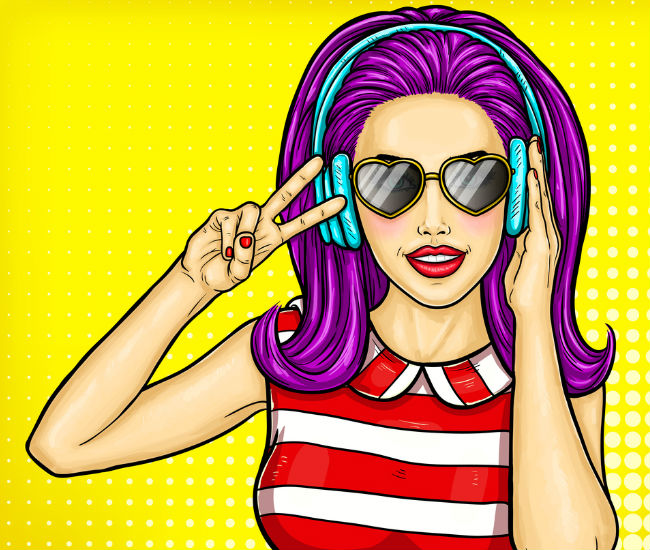 Set a spell, people.
Take off your shoes, throw that rat back into the race without you and smell those flowers that you keep racing by.
It's time to let life chill itself out, turn the dial down from fast to slow and meditate on the fact that while lots of good things happen in the frantic, diversionary moments, just as many find themselves expressed, in quietly simple and soul-nourishing ways, in the laidback times that follow.
These five artists have the music for just these kinds of moments and you would do well to listen and listen well.
At as slow a pace as possible, of course …
"Old Bone" by Wet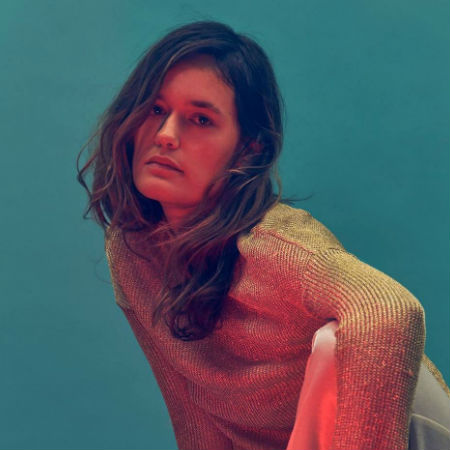 Hailing from Brooklyn, one of the current epicentres of brilliantly-engaging music, Wet (Kelly Zutrau and Joe Valle) were hailed by The Fader in 2015 as the most promising group in music.
Considering the vast profusion of music available on our entertainment-saturated digital age, that's a pretty heady claim, but one listen to "Old Bone" and you understand why The Fader made such an ardent declaration.
"Old Bone", which comes complete with a visually-evocative wintry video, has been perfectly described by We Are: The Guard as a song that transports you "to a place of breathtaking beauty" with "a rustic folk ballad that hears acoustic guitars branching out like brittle twigs beneath Kelly Zutrau's soul-soothing vocals".
It's the perfect encapsulation of a beautiful song that steps you right out of the bang and clatter of the rat race and to a gloriously restful thoughtful place where you can catch your breath and ponder all the pressures life is piling on you.
We don't get many respites from life's unceasing unceasing demands but this is definitely one of them and worth falling into over and over … and then just stopping.
"Sweat" by Stanaj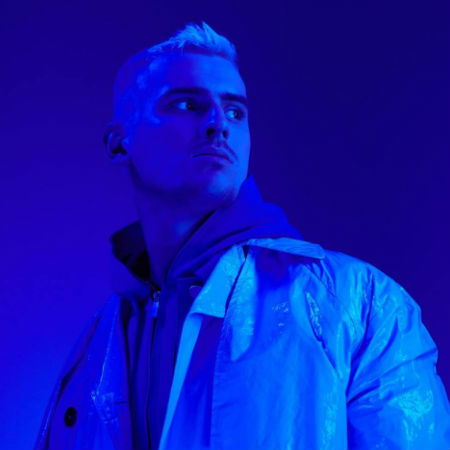 Another New Yorker (from Yonkers to be exact) prepared to dial things down to chill, yes even as the northern summer approaches, Stanaj is a 25-year-old with some pretty impressive vocals to his credit.
His song "Sweat (When I Think About You)" may at first sound like your cookie-cutter top 40 entry, but dig a little deeper and you can appreciate why The Prelude Press has this to say about the track:

"Produced by d.a. doman, 'Sweat' illustrates the artist's progression. Not only does it highlight his passion for throwback nineties R&B and soul, but it also shines a light on his slick signature style punctuated by sky-high falsetto."
It's got an easy, loping vibe to it that immediately slides the tempo down more than a few notches while letting the percolating heat of his longing to make itself plainly known.
As songs of desire go, this is definitely one of the mroe sphositicated efforts out there.
"Paris" by MXMS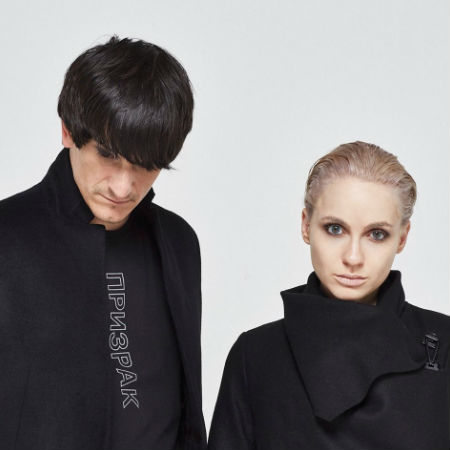 Heading way back over to the west coast, we come to Los Angeles and Jeremy Dawson and Ariel Levitan, the members of MXMS (the name is short for "Me and My Shadow") who very much believe in the grey areas of life, creating music that Interview notes if often referred to, "regretfully", as "funeral pop".
It's much more than of course; simply because an artist is brave enough to examine the more shadowy side of the human condition, a place we all inhabit more than Hallmark, Disney and Tony Robbins would like to admit, doesn't mean they are lost to the darkness, irrevocably and completely, and possess no sembalnce of the beautiful side of things as Interview beautifully makes clear:

"Their music frequently swells from lush yet painfully intimate lows to rousing and inspirational cinematic highs, demanding to be mined for a transformative film montage."
Listening to "Paris", you can understand exactly what the site is referring to with the song a dreamy laidback piece of pefectly-vibed out pop that is suffused with a easy, cpompelling romanticism , in the truest sense of the word.
It's exquisitely lovely music that cuts right through to the soul, thinking and feeling deeply, with music that is at once simultaenously ethereal and substantial, and well-suited to its lyrical ruminations.
"Body Sun" by RY X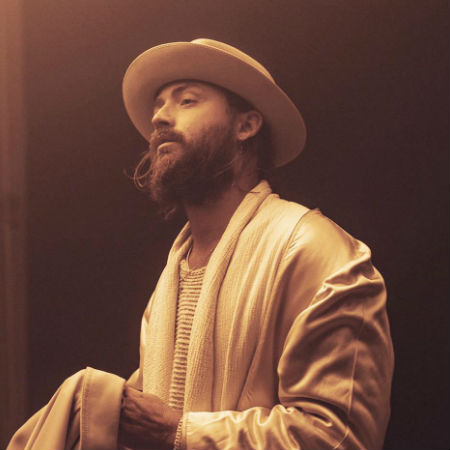 Known to the tax department as Ry Cummings, RY X hails from the gloriously-beautiful Northern Rivers of New South Wales, Australia.
He is the first artist signed to Stockholm-based label Dumont Dumont and one listen to the delicate sensibilities of the lustrously-gorgeus piece of music that is "Body Sun", from his new album Unfurl, will help you to understand why the label rushed to sign this singularly-talented artist.
His songs are quite simply the kind of sophisticatedly-beautiful music that in no time flat reminds why you listen to music in the first place.
They seem to reach down into your very depths, pulling out your emotions that you didn't even know existed or which you haven't really had a chance to express, a cathartic experience that i-D notes is something we all need:
"Toying with our emotions under red darkroom lighting, a tumultuous night comes to an end as the sun rises on a new day and all is right with the world once more. Even his press shot – annotated with hand-drawn tears – recognises that sometimes all you need is a good cry."
"Blue" By SG Lewis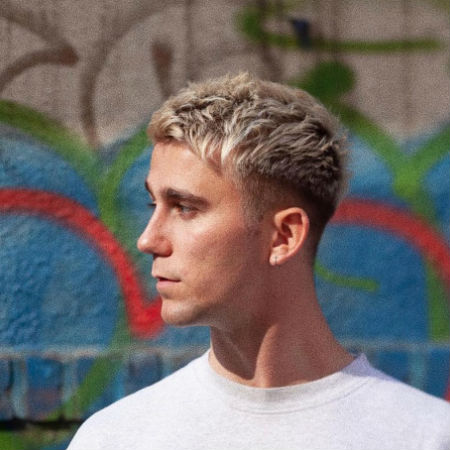 Oh my lord but "Blue" sounds something out of an. ethereal fantasy, all light, floating light-filled strings and buoyantly-chilled happiness, a sensation that is amplified when the dulcet tones of SG Lewis, a producer who hails from London and who feels he is making some seriously good music at the moment, as he tells Wonderland:
"I'm in a really good headspace right now. I love the music I'm making and music in general so I just wanna be creating as much as possible."
Is he ever; his latest release consists of an 18-track, three-part concept album that chronicles a night out with Dusk, Dark and Dawn, with "Blue" lifted from the Dawn part of what is a sumptuous piece of pop-storytelling.
As a creator of sense and place and emotions that go with it, the song is all restful bliss after the enjoyably pounding euphoria of a night out clubbing and you can feel yourself winding down as you listen to it, the crazy busyness behind you and the joyfully-easy rest of the chill down to come very much in front of and around you.
SONGS, SONGS AND MORE SONGS EXTRA!
Unless you live under a rock, the better to avoid the attention of icy zombies, you would be well aware that Game of Thrones is debuting its eighth and final season on 14 April 2019. Anticipation is high as is the creativity of fans, one of whom has gifted us with this magnificent musical homage to evil queen Cersei Lannister, set to the evergreen bouncy, sugary pop of Aqua's 1997 hit "Barbie Girl".