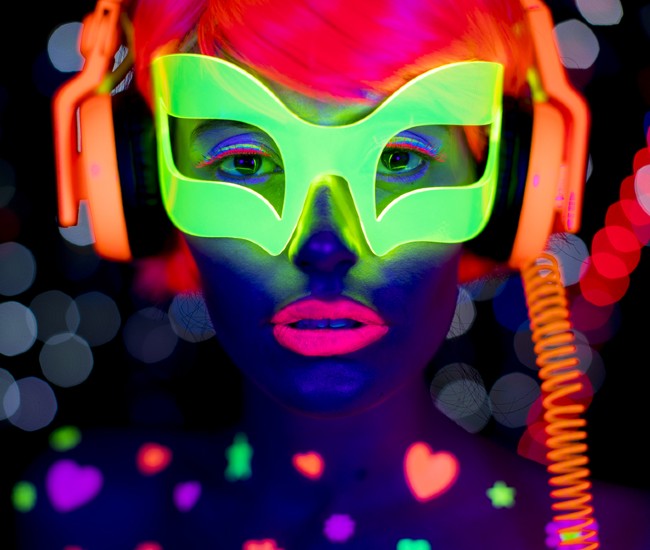 Video clips are a brilliant way to promote a song.
If the artist can't be where you are, and let's face it that's more often the case than not given the burdensome constraints of corporeality, they are the perfect means of bringing the artist to you.
Not at all video clips are created equal but the following five clips prove you don't necessarily need a massive budget to make a big impression; in fact, all five clips demonstrate that what you need above all else, apart from a killer song, is some inspired creativity and a desire to have the clip serve the music since that is why it exists in the first place.
So enjoy my five favourite clips of the moment and appreciate how much of a gift an exquisitely well-done video is and how much joy it can bring you, in addition to the song itself, of course.
"Cookie Chips" by Rejjie Snow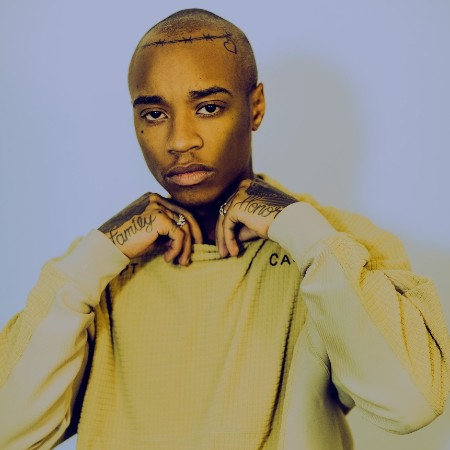 Honestly, how could you not love a clip where the artist is wandering through it holding on an UP-sized amount of multicoloured balloons all while wearing a set of pink bunny ears and a goofy grin?
You have to LOVE those kinds of visuals, a love that becomes even easier to summon when the song is as lusciously laidback and lovable "Cookie Chips" by Irish rapper Rejjie Snow aka Alex Anyaegbunam, who has collaborated with MF DOOM and Cam O'bi to bring this most delightful and happy of tracks to the masses.
And if you think it's just as getting the happy bug from this warmly chilled dose of pop, think again; the artist is also happy about where this song finds him.
"I love making music and creating moments. It feels good to bring out this song in such an unaccustomed time and begin this new chapter in a solid and happy place." (NME)
That sense of contentedness is readily apparent in this quietly playful clip which mirrors the feel of the song so perfectly you cannot imagine one without the other.
"Save a Kiss" by Jessie Ware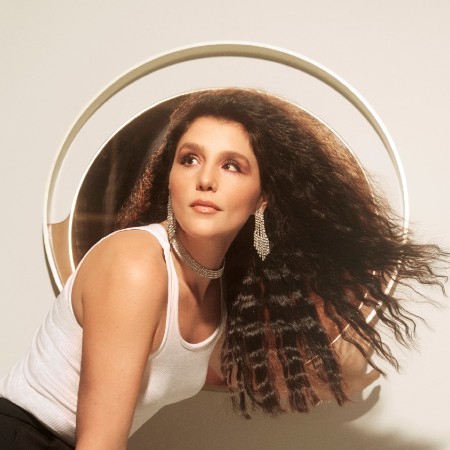 British singer-songwriter and podcaster Jessie Ware, and her gloriously upbeat song of romantic anticipation and longing, "Save a Kiss" (from Ware's fourth studio album, What's Your Pleasure?) is one of the best results of disappearing down a YouTube rabbit hole of videoclip viewing I have ever come across.
The clip is very much a creative creature of its time, put together with everyone in their COVID-lockdown homes and working to choreography by Olivier Casamayou, and in case you're wondering, there's are lucky winning fans in the video, the result of Ware encouraging her loyal listeners to learn the moves and be given the chance to make an appearance in the promo clip along with her and her brilliantly-talented dancers.
The song is out-and-out dancefloor banger and would've done just fine without a clip of any kind such is its infectious listenability.
But there's something about this video, which has so garnered 1.5 million views and counting, which is as gloriously goosebump-inducing as the track it accompanies; there's a gorgeous exuberance to this lockdown creation which puts a smile on your face and keeps it there.
It's so much fun to watch that more often than that, I listen to the song on YouTube in preference to ITunes, happy to spend some time with Ware and her crew who are clearly having a ball.
"Dance Dance Dance" by Astrid S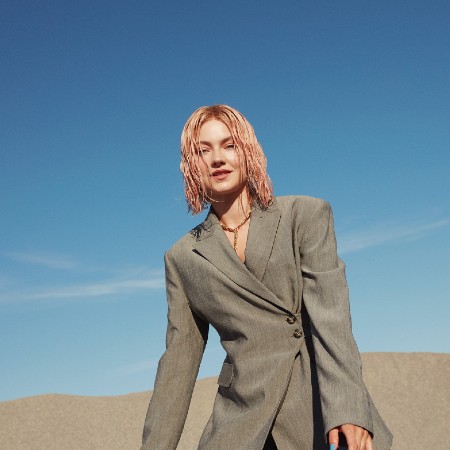 "Dance Dance Dance" is another one of those deliciously upbeat pop tracks that would've coped just fine all on its promotional lonesome out in the cold, hard world of digital music releases.
But Norwegian singer-songwriter Astrid S, who has a gift for creating sublimely listenable pop that sweeps you so completely and joyously you end up somewhere far away from the banality of day-to-day life, has gifted her song with a playfully fun clip that shows her and her friend coming up with ideas for the video in the bottom half of the screen while the clip take form in the top half.
It infuses some lovely personality into the video which is heavy on flowers, walking on water and a disco car on a runway of pink lighting.
Visually it's all bright colours and inventive gambits, and meta moment as Astrid and her friend resign themselves to the fact that they'll never get the budget to make all their dreams come to life.
If they did, Astrid's friend declares it would "the coolest music video ever" and indeed it is, and yes, all I can think about is having a disco car of my own.
"Spinning Over You" by REYKO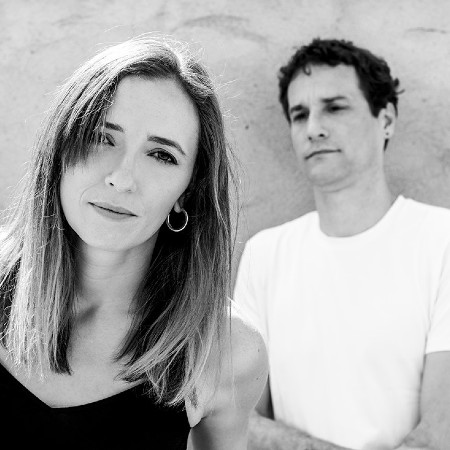 True I discovered this song three years after its release but such is the way of YouTube which does not simply favour the new and the shiny but happily delves into its considerable archive to bring you musical delights you missed at the time of their release.
"Spinning Over You" by London-based Spanish pop duo Reyko (vocalist Soleil and producer and multi instrumentalist Igor) is a lusciously breathless pop delight, accompanied by a video of vividly-coloured latex, cheeky geometric props and some finely-tuned choreography which still manages to convey a giddy element of playfulness.
There is something mesmerisingly diverting about the clip which is simply constructed in one sense, occupying the one black-backdropped throughout but Reyko uses this limited space well, injecting vivacity of colour, stylised moves and a sense of fun that matches this transcendantly fun track beautifully.
If you were to picture how best to do justice to this song, this would be the way to do it, the perfect marriage of form and pop substance.
"Toi et Moi" by Paradis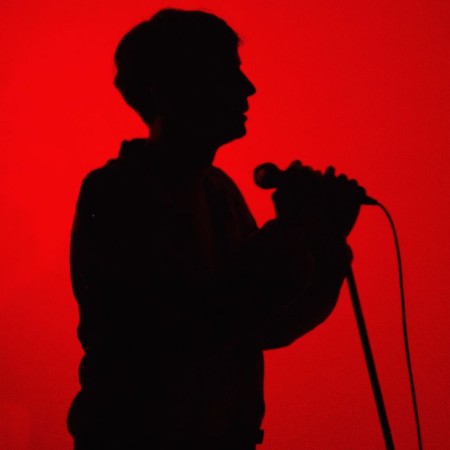 Yes, I ADORE the colour red but that's not the only reason why I love, love, love this clip for French pop duo Paradis (Simon Mény and Pierre Rousseau).
It's another "vintage" discovery, a 2016 track which Pitchfork described thusly …
"'Toi et Moi' leans towards pop. Synthesized strings heave, a one-finger melodic line percolates, and a closed hi-hat propels the track. There's a shimmering descending line that leads into the chorus, melancholic and luxurious at once, striking a perfect balance between a chanson and the club."
Granted, there's nothing overly complex about the clip, which is heavy on close-ups of the two artists and red-saturated visuals, but in amongst the disco balls and gentle strobing, there's a beautifully-paced video that enhances the song it's designed to promote and really in the end, isn't that the whole point of the exercise?
Oui, c'est ça!
EUROVISION UPDATE!
Hallelujah! In the latest monthly wrap-up of things Eurovision, we learned that the 2021 contest will be going ahead, with four possible ways it could come to pass in a world that is still likely to be substantially affected by COVID-19.
We also hear from Martin Österdahl, the new Executive Supervisor for the Eurovision Song Contest and Junior Eurovision Song Contest, and find out which countries are turning up at the 2020 Junior Eurovision Song Contest, to be held on 8 November 2020 from a socially-distanced studio in Warsaw.