One of the great dilemmas of loving such a broad cross section of music, and hence the many amazingly talented artists who populate each one in their own distinctive way, is how to choose what to listen to next. The budget and my time stretches only so far… of course that doesn't stop me overreaching all the time and grabbing more musical goodness in my arms that I can carry.
True to form, I am up to my neck listening to new music from the likes of Metric, Fiona Apple and Hot Chip, and a raft of wonderful new single releases, which have whet my appetite for the engaging long players just a small way down the track.
Somehow I have managed to grab just 5 songs from this tsunami of song which I assure you are not just worth checking out but taking immediately to your heart…
CAT POWER – "Ruin"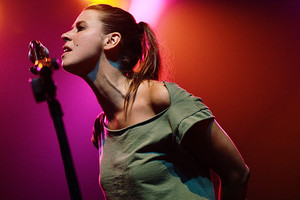 It's been a long time between drinks at the original music bar for the talented Chan Marshall who last regaled us with a full album of self-penned songs back in 2006 with The Greatest. But she has roared back in blistering form with a buoyant, almost exuberant song, "Ruin", a departure from much of her earlier circumspect, more insular-sounding music.
The feel of this song, which contrasts travelling the world and its many ruins with the sense of that the greatest decay can lie in your own hometown, is lyrically introspective while its drum and guitar-heavy music celebrates the blues-influenced sound of The Greatest and its follow ups, 2008's Jukebox, an album of mostly covers plus an original song song or two, and its accompanying EP, Dark End of the Street released the following year.
The song has an amazing ability to draw you in again and again, its looping melodic bounce racing forward in tandem, and in diametric opposition almost at times with Cat's exploration of the world and her sobering realisation of the way so much of what we see is ruins. You will never feel so good about realising how real and broken down life can be at times.
OF MONSTERS AND MEN: ""Little Talks"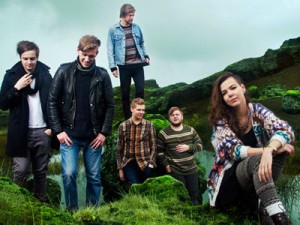 It is no secret that I have a long and enduring love affair with Scandinavian pop of any stripe, but especially music that dares to push all sorts of boundaries, revels in its now melodic quirkiness and accompanies that with a passionate sense and love of performance whether live or in a clip.
This Icelandic six piece indie pop-folk band ticks all those boxes and then some. To say they are gloriously, deliciously one of a kind would be understating it. They are true originals, and their songs have a freshness about them that is compelling, arresting … and a whole heap of fun too.
The animation-heavy clip for this song for instance is as bright, buoyant and carnival-esque as the song itself which propels forward with a giddy joy that belies its darker lyrical undertones about journeying across wild and dangerous lands. You hum along to it's almost joyful melodies before realising there is liberal talk of screaming and "the truth finding us". Still it all ends happily with the jaunty band singing about being the ship they're on carrying them "safe to shore".
They have already garnered great success in Iceland, winning Músíktilraunir, an annual battle of the bands competition in Iceland in 2010, and the United States, courtesy of Philadelphia's 104.5 radio station who began playing "Little Talks" which not surprisingly became a major hit nationwide.
If this song and their album, My Head is an Animal is any guide, they will likely conquer the rest of the world too in short time and I suspect we shall all be dancing along to this delightfully quirky pop for quite some time to come.
PET SHOP BOYS: "Invisible"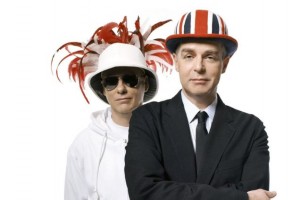 A fixture on the world's electronic dance music scene since the 1980s, Pet Shop Boys are returning to the zeitgeist fray this year with the dreamily-titled Elysium, which continues their tradition of single word album titles.
Lead single, "Invisible" which was quietly made available for download on Saturday night UK time, with an accompanying abstract-art influenced clip by Los Angeles artists and filmmaker Brian Bess debuting just as demurely, is the sort of chillingly beautiful almost melancholic ballad the duo excel at.
It laments the transition of the song's protagonist from "the life of the party" to the titular state of invisibility. As the lyrics ask "Am I really even here?", and all sorts of languidly enunciated expressions of angst, waft in and out of hearing, soft bleeps and synth sweeps weave all around you.
It has been categorised by the duo as indicative of the sound of the album to come, which was produced by members Neil Tennant and Chris Lowe, and Andrew Dawson, and not as a single as such. Whatever they choose to label it, it is divine …  a sublimely gorgeous slice of electronic pop balladry that will require repeated listens, preferably on a lazy afternoon with the sound turned up loud …
HOT CHIP: "Motion Sickness"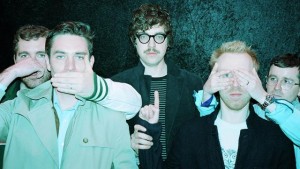 You might be thinking – "Hmm odd title for a song. Are they celebrating the joys of barfing while on a boat or in a fast-moving car and if so, do I really want to listen to that?"
To which I say, stop thinking it so we can all hear it, yes you do, and trust me it's the perfect quirky title for the first song of the London synth-pop group's new album, In Our Heads. It celebrates the joy of letting an exultant wave of sound wash over you, so powerful it moves you in a way nothing else can. You spin around and around till … well the song title gives away what comes next.
But lest you think that's not the best of outcomes, the song reminds you again and again, in what is arguably Hot Chip's pop-friendliest piece of electronica ever, that being this euphoric is a state of unbridled joy that you lose yourself too gladly. It is relentlessly upbeat, pounding along with the happiest of grooves and insistent beats that pulse and push you along till all that matters is surrendering to the positive flow around you.
Want a song to make you grin like a madman, dance and throw your arms up in the air like you … well you know. Trust me, this is the one.
WANDERHO– USE: "Use Me Up"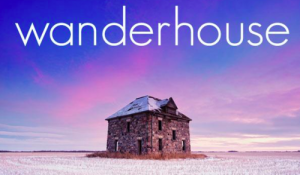 Hard though it might be to imagine when you're wrapped in the euphorically happy song from Hot Chip, it isn't possible to dance forever (though you could be forgiven for thinking that so all-encompassing is the joy of letting yourself go to certain songs) and that's where soft sweeping slices of ethereal beauty like this track from the newly-formed Wanderhouse come in.
A joining together of producer Doctor Rosen Rosen, who gained accolades aplenty for his work on Meg Myer's jaw-droppingly good EP, Daughter in The Choir, and singer/songwriter, Marie Moreshead, Wanderhouse promises music that is rich, cinematic and sweeping in scope if this song is any indication.
It is one of those moody songs that speak of great lonely wanderings through inhospitable climes but does so with dreamy pop that draws you into its embrace in a way that makes the bleakness feel almost comforting. You emerge from Wanderhouse's debut single wishing it could go on and on …
It has a grand melodic beauty to it that makes me long for many long hours with this talented twosome …
So anything grab you and demand another listen?