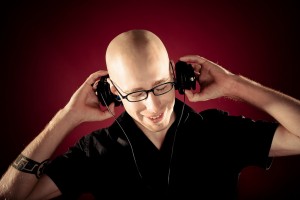 Another week … and yes more music.
So much wonderful music in fact that if your ears were boats (and pre-cosmetic surgery, it's possible they are) they would be almost sinking in the water, loaded up to the gunwhales with melodies.
But rather than sink the good ship Sonic Bliss under the weight of so many great tunes, I have selected, as usual, just five to enchant, enthral and delight …
BETTY WHO: "Fire With Fire"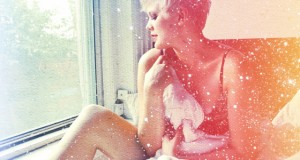 This firebrand new electro pop artist, Australian-born but Boston-based (she moved to the USA to study the cello of all things), is setting the music world aflame (pun shamelessly intended, thank you) with her debut single, "Fire With Fire".
If you want hard-driving but organically-suffused 80s synth pop that doesn't say "please" and "thank you" and carries you onto the dance floor with a tsunami-sized wave of irresistible melody, then Betty Who is the one for you.
A highly creative person, who's other great love in life is fashion, she has a ballsy approach to life and to music that is going to set her apart from the pack, and likely already has.
To give you some idea of her take-no-prisoners outlook on life, here's how she announced two remixes to this highly addictive song (source: popservations.com; they also interviewed her too):
"We had some pretty f*cking talented gentlemen working on some pretty f*cking cool remixes of 'Fire With Fire' and they are now available for your listening pleasure!" says the 21-year-old talent in her typically understated way. "Get down with some dubstep remixed by Malachi Mott, or get mad alternative with Matt Rod."
With a larger-than-life sound, that has been favourably and rightly compared to everyone's Swedish dance floor diva Robyn, and a personality to match, expect big things from this remarkable new musical talent.
IMOGEN HEAP: "You Know Where to Find Me"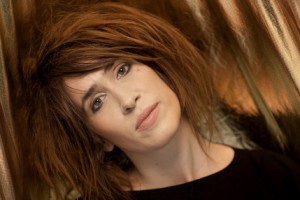 Echoing the exquisitely beautiful melodies and heartfelt otherworldliness that is the hallmark of her music, Imogen Heap has released a new song that is a call to solitude with the one you love.
"Be still with me" is the repeating refrain of a song that is all layers upon layers of ethereal vocals, choir-like vocalisations swirling around like melodic mist, and the haunting tinkling of piano keys that send shivers up and down the spine.
It is a thing of rare and quiet beauty, and quite unlike any other artist I know, English artist Imogen Heap has the ability to draw me into a place where I feel like I am a million miles from anywhere and totally comfortable cradling the rawest of emotions.
The real joy of her music is that she isn't content to simply write the same song over and over but she's always trying to grow her craft, push the musical boundaries, and say something new with her art.
I don't usually quote people who leave comments at the bottom of videos but I feel like "Caputun" captured the sense of innate joy you feel when you're swept up into one of Imogen Heap's wonderous songs:
"With every day that goes by this marvellous lady becomes greater and greater as a musician, as a singer and as a role model for me, I L.O.V.E. how she do something unique every single time. I can't imagine how my life soundtrack would sound like if Imogen Heap weren't in the list."
This is one song that is going onto high repeat on the soundtrack of my life.
Don't wait up for me … I could be awhile.
EMPRESS OF: "Champagne"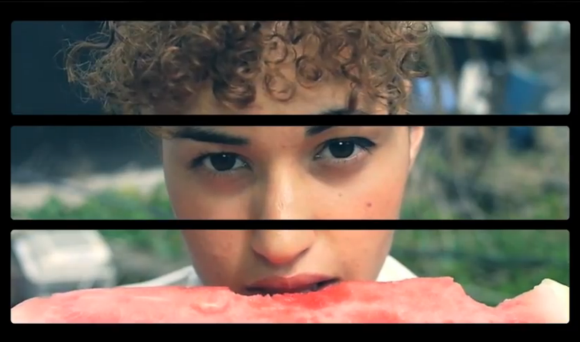 Speaking of ethereal otherworldliness, and trust me if you aren't at the beginning of this artist profile, you will be by the end of it, Empress of, known to her mum and dad as Lorely Rodriguez, who hails from Brooklyn, all but takes this territory as her own with this stunning song.
It's a magnificently lush tune, with hints of the Caribbean, that is awash with all manner of trills and appealingly discordant moments that zip and unfurl all around you like colourful birds in flight.
It is a gorgeous slice of fuzzed out indie-pop with a melody so rich and deep that Empress of's richly expressive voice sounds as if it is floating above it like some hauntingly beautiful, and much welcome, apparition.
Listen to this enchanting track and bliss out.
(Also check out the b-side "Don't Tell Me" which soars with an elegant rich beauty that will capture your ears and heart. Astonishingly captivating music.)
WILLY MOON : "Yeah Yeah"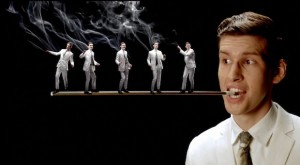 OMG this is catchy!
Willy Moon, who has landed in London via New Zealnd has matinee idol good looks, looks damn good in a suit, and has a way with an irresistible chorus and insistent beats that will not let you alone.
I defy any of you not to listen to this infectious anthemic song, with its singalong chorus and a video that is chic black dancers and mirrors, and not have your feet tapping mere moments before they launch your entire body off the chair whether your ready or not, into a frenzy of 50s-influenced dance grooves.
Named as one of the "Faces to Watch" by Q Magazine, he was discovered via Myspace, subsequently scoring a deal with Island Records who have released his first two singles.
His current claim to fame though is the fact that this impossible-to-ignore track is the soundtrack for the current iPod commercials filling our TV screens.
It is the perfect song for one of those "get your hands in the air like you just don't care" moments.
LOREEN: "Crying Out Your Name"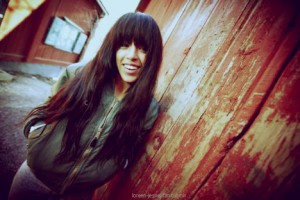 Loreen, who won the Eurovision Song Contest this year with the  intense joyful Kate Bush-eseque pop barnstormer "Euphoria" has just bowed her debut album which is a pleasing mix of dance tracks and lush ballads that won't have you wishing the end of the song would hurry up.
Tucked away in all this pop awesomeness is "Crying Out Your Name", which as the name suggests gives everyone's newest favourite Swede the chance to display her amazing vocal abilities to devastatingly good effect.
The sing soars heavenward with dramatic longing filling every bar of what could have been just another overwrought pop song in the hands of anyone else.
But Loreen seems to have the magical ability to invest her songs with just the right amount of angst and aching sadness without tipping into melodramatic silliness.
And the good news is that "Crying Out Your Name", which is all gloriously bombastic strings and crescendo-building melodies is so strong as a song that it means Loreen avoids the hoodoo that strikes many Eurovision winners who struggles to find follow up material that matches their winning song.
Love to know which song you love the most!