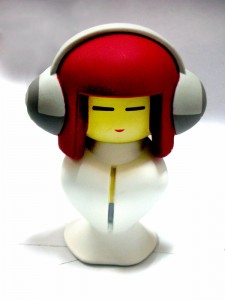 The great Christmas album rush may have almost petered out but artists the world over are still releasing amazing music that moves, entrances and yes, hopefully sends you into a state of bliss.
So here are the latest five songs that have grabbed my attention, slapped on a pair of headphones and demanded I listen.
Naturally I complied …
GYPSY AND THE CAT – "Bloom"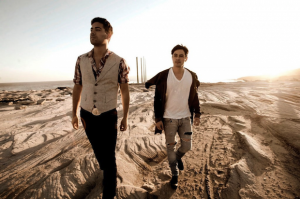 Hailing from Melbourne, Gypsy Cat which burst onto the scene in 2010 with the album Gilgamesh, are, according to Wikipedia an "indie/dream pop" duo – "dream pop" I have discovered is a meshing of pop rock and alternative rock; it's my new favourite sub genre of music name and I shall often, whether warranted or not – whose new single "Bloom" is all over the radio.
And deservedly so.
Kicking off with breathy vocals – were they working out in the studio when they recorded it; if so I applaud their multi-tasking! – and jangly guitars, the song lopes along, throwing off more summer vibes than a lazy afternoon at the beach.
The vocals too have that far off otherworldly feel that suggest they were recorded in another more ethereal dimension, which adds to that sense that you aren't just listening to a song but being transported to somewhere entirely new, relaxed and far removed from the daily troubles of life.
It's the perfect song for summer …
FAYE – "Breathe Out"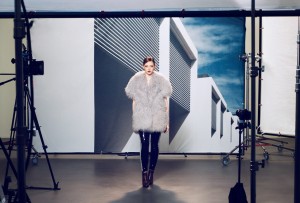 One thing must be made clear from the get go.
Faye, once part of Swedish group, Play (who toured the world with Aaron Carter and Destiny's Child) has an impressive, goose bump-inducing vocal range completely captures your attention from the moment you hear it.
In this austerely beautiful song, which is all gorgeous synth pop hooks and melodically-rich icy electronica, you can't help but be entranced as her voice dips and soars seamlessly from low to high notes, investing the song's lyrics with so much anguish and pain that you living the death of her dreams, not just listening to it.
She is clearly not the sort of artist who deals in half measures.
She seems to have poured every last drop of pain she has ever experienced in her life into this pop gem, and visually too she oozes style and glamour with the song's accompanying video all old style Hollywood glamour and delicious monochrome.
Faye is a star in the making.
CHROMATICS – "Cherry"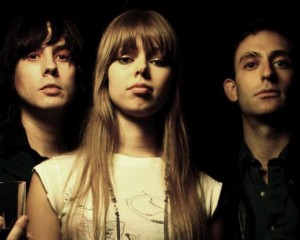 Another song of lost love, wrapped in the pain of what might have been.
But if you're going to break up, and you're the Chromatics (a band who hails from Portland Oregon), this is the way to do it.
First pour all your sorrow and heartache into lyrics that appropriately mourn the end of a passionate love affair without descending into suffocating pointless self pity.
There is a great sadness yes but also a recognition that the romance has run its course. ("I can't see a light for us anymore".)
Then overlay the heartfelt lyrics onto music so impossibly soft, melodious and shimmery that you feel like you have been drawn into one of those romantic film noir movies set on the moors on a stark moonlit night, and you're watching the heroine, in her long cape and hood, stride sadly but purposefully awake from another downcast silhouetted figure.
Like everything the Chromatics do, this is a song of great beauty and lyrical intelligence, perfect for the long moonlit walks we all claim to like taking (in personal ads anyway).
KATE BOY – "Northern Lights"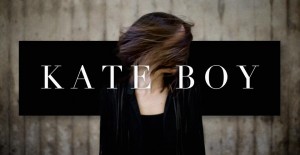 Hot off the pop press – is there such a thing? There is now! – comes Katy Boy comprised of Kate Akhurst, an Aussie singer-songwriter and a Swedish production threesome known as Rocket Boy (Hampus Nordgren Hemlin, Oskar Sikow Engström, and Markus Dextegen), and their instantly engaging debut single, "Northern Lights".
This songs bounces along like a melodic pogo stick, its starkly arresting breathy electronica married perfectly with Kate's delightfully quirky vocals, which reminded me almost instantly of one Gren Stefani, without for a second sounding derivative.
It's a gorgeous slice of brilliantly original electronic pop, and follow up single, "In Your Eyes", while a little slower at the start, ramps up to be every bit as bewitching as its predecessor.
I can't wait for the EP, also named "Northern Lights" to bow on January 22 on the band's label IAMSOUND.
BEN PEARCE – "What I Might Do"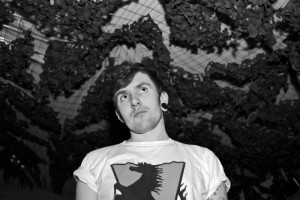 Keeping the slow, chilled, kicking back in summer vibe going strong – can a chilled vibe be strong? I say yes – is DJ Ben Pearce whose music, according to futuredisco.net, "is rooted in 4/4 and house with hints of garage: a smooth, deep sound with a slow build led by beats that somehow sound both loungy and jacking."
It is being hailed as THE Deep House track of the year by just about every site going, and justifiably so.
The pace is languid but powerful, the beat insistently pounding along even as it lulls you into the most gloriously relaxed stupor.
And those rich, deep vocals feel like great big warm arms wrapping around you.
It is an extraordinary piece of music and yet another perfect accompaniment for a summer where I suspect I shall be completely spoilt for choice for mood-setting music.
Love to know what you like, didn't like, would like to strap a concrete block to and sink to the bottom of the ocean!