Can there be more songs worth listening to already? It's only been seven days right since I waxed lyrical about my last lot of sonic treasures and the music artists of the world couldn't possibly have served up five more delicious pieces of sonic bliss to feast on right?
Wrong. There are a smorgasbord of new and wonderful music to enjoy and these are the five songs that entranced, beguiled, and tickled my ears this week:
(1) "Easy" – Real Estate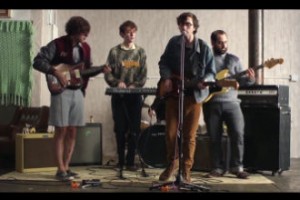 Formed in 2008, Real Estate are a New Jersey band whose music and lyrics is rooted in the simplicities of everyday life. It's not simply music though by any means with intricate layering of guitars and vocals and a shimmery pop sound that evokes the carefree, happy days of summer.. It is perfect music to muse by.
(2) "Felony Flats" – Anya Marina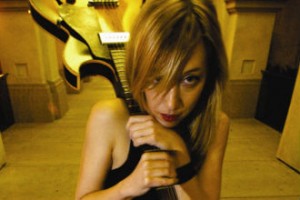 Anya Marina, now resident in Oregon's capital, Portland, makes beautiful moving pop. Her music veers between bouncy pop, and heartfelt rock, but what unites is heartfelt honesty. I love performers like this. They lay their heart on the line in each and every song and the music is so rich for it.
(3) "These Hills" – Fast Planet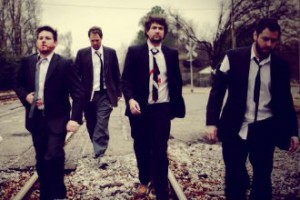 These guys make excellent electronic pop that veers to the more ambient part of the spectrum. The four members' vocals blend seamlessly and beautifully together and the music is goose bump inducing lovely without ever being boring. Perfect ambient music that won't put you to sleep.
 (4) "Happy Pills" – Norah Jones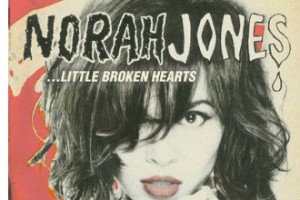 This bouncy happy tune makes you grin from ear to ear and singalong. True the lyrics are darker than the happy vibe but that's the secret to really great songs – slip a hard to hear message in a song that sounds like a happy drive in the countryside and let it catch people unawares. It's also a nice departure from her usual fare (which I also love but a change is as good as… well you know).
(5) "Out of the Game" – Rufus Wainwright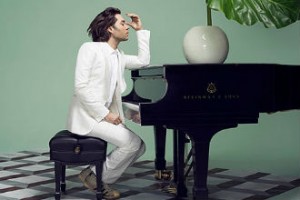 This song has a laid back 70s feel to it and kicks into a gorgeous chorus. It's a lovely return from this talented artist after time taken out to mourn his mother amongst other things. It's good to have him back!
Yes it's a quieter collection than normal – which is not necessarily a big deal since this is only the third instalment in the series – but given I listen to quite a lot of softer music on the way home to get over a frantic day, it makes sense.
What do you like to listen to when you need to chill out?