Another week and while I am up to my ears in kitschy Eurovision pop at the moment (and loving it!), I have not forgotten all those other pop gems gliding down my aural canals. So here they are…. five more slices of perfect unforgettable pop!
"How Long Have You Known?" – Dive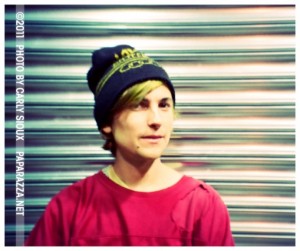 Dive is the side project of Brooklyn-based into rock band Beach Fossils' member, Zachary Cole Smith. He is renowned for moving at a rate of knots when on stage, twirling around and around time and again till you wonder how he manages to stay upright and not fall down from dizziness. While he has taken things down a notch or two for this song, the lead single from Dive's debut album, "Oshin", swoops and soars along with a bubbling bright energy reminiscent of the vibe you would get on a windswept sunny autumn's day. But it's Zachary's almost ethereal but powerful vocals that seal the deal.
"Only the Horses" – Scissor Sisters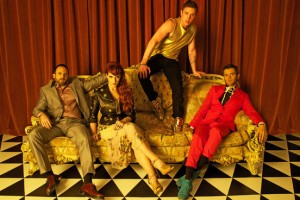 After the deliriously experimental rap fun of "Shady", everyone's favourite boundary-pushing band Scissor Sisters dive straight back into the goose bumping joyful dance sound they are so well know for. This exuberant song is heartfelt, pounding, beautiful dance pop and only those with cement feet won't find themselves on the neon glow of the dance floor when this song comes cascading from the speakers at their favourite nightclub.
"Runaway" – Mr Little Jeans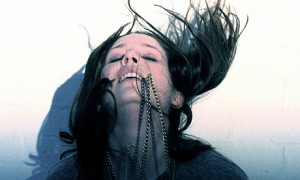 The Scandinavians strike again! This bright breezy sophisticated pop song is one of the first songs from a Norwegian who is known to her mum and dad as Monica Berkenes. To the rest of  us she is Mr Little Jeans, and what a gorgeous slice of pop she has crafted. What's even more wonderful is that she writes all her own material. Her infectious clever pop sounds like the love child of Kylie Monigue and Deborah Harry of Blondie fame with her voice reminding me of Kate Bush if she really let loose on a foot-stomping dance number. This is glorious happy music.
"Loverst" – Daily Bread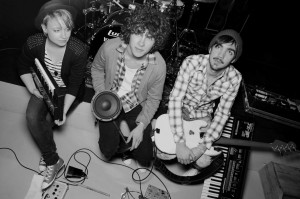 Emphatically proving that it's not just the Scandinavians who can produce impossible-to-resist synth pop with haunting vocals and intelligently crafted lyrics, Daily Bread leap back into the pop consciousness with  delirious abandon with this catchy new song. With their debut 2009 album "You're Not Invited" only receiving widespread release last year throughout Europe, garnering them a great deal of commercial and critical acclaim, they are riding a wave of recent public adulation that this gloriously danceable song will only enhance.  "Loverst" surges and pounds, its beats so ridiculously insistent that resistance is entirely useless. But with music this compelling, why would you even try?
"Island Smyland" – Lola Kite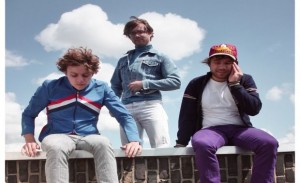 A distinct change of pace with this song. Evoking comparisons to everyone from The Beatles to Peter Bjorn and John, this Dutch band walks a slower, more contemplative route than their more excitable compatriots. The music, augmented by all manner of dissonant sounds, is almost "I Am the Walrus"  psychedelic in tone (hence the passing allusion to The Beatles), with the lead singer's ethereal, almost fragmented singing lending the song an almost melancholic beauty. But it isn't desperately sad music; more wispy staring out the window introspective.
I am beginning to think that I shall have to move to Europe for a year and do nothing but listen to the amazing music coming from all parts of the continent. It's seems a completely reasonable use of my time when there is music as good as this week's selections to partake of.
I'd love to know which artists are capturing your attention this week!