So much music that my small and dainty ears cannot possibly accommodate it all. Or can they? I say a resounding yes and so, here is this week's pick of the new music that has danced its way into my mind, and if I wanted to go all Hallmark syrupy on you, I would say my heart.
But for the sake of everyone's stomachs, let's stop at mind shall we?
Bigger Hoops (Bigger the Better) – Nelly Furtado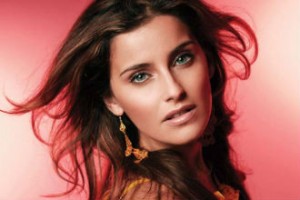 Nelly Furtado, who redefined sultry, dare I say even, sexy dance floor urban R & B with her stellar release "Loose" way back in the dim dark days of 2006, is back with her take on the dance sound that is all over today's charts.
And you know what? She succeeds brilliantly. The song is every inch a Nelly Furtado release (despite some allegations she has merged with Rihanna in some weird Caribbean Portugese diva hybrid, and comes off as second best in the merged entity) and it is such sweet relief that she hasn't tried to ape anyone but her own good self. The song is topped and tailed by the pounding repetition of "the bigger the better the bigger the better" and Rodney "Darkchild" Jenkins production lends the song a gritty urban edge that rips and tears up and down the song like a melodic chainsaw on overdrive.
And Ms Furtado, fresh from marrying, having a child, and making a splash with some Spanish language recordings, has a whole heap of fun with this song. Just when you think it is winding down to a hot and bothered conclusion, it simply stops dead, Nelly announces "I thought this song was over. Nah. It ain't over yet", giggles, before the song roars back like a frenzied ninja wielding numb chucks , speeding up to such a pace that you swear you'll get whiplash as it races on by. It underscores what a deliciously perfect piece of pop this song is, and if it is any indication of what awaits us on the new album The Spirit Indestructible (out June 15), Loose may find it has a dazzling new sibling to keep it company.
"Every Single Night" – Fiona Apple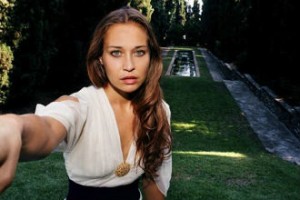 Fiona Apple is one of those true artists who isn't afraid to wear not just her heart on her sleeve but every last scintilla of emotional angst and intellectual struggle. She doesn't shy from it all and in fact, if the lyrics to the song are any guide, she positively revels in the chance to wrestle with her creative demons for all the world to see.
Every single night
I endure the flight
Of little wings of white-flamed
Butterflies in my brain
These ideas of mine
Percolate the mind
Trickle down the spine
Swarm the belly, swelling to a blaze
That's when the pain comes in
Like a second skeleton
Trying to fit beneath the skin
I can't fit the feelins in
Every single night's alright with my brain
The elegant, poetic lyrics vividly portray the agony and ecstasy of the act of creation when ideas lunge and fall back, threatening to burst forth fully formed before falling back as stunted, yet-to-be-realised-embryos. It is as poetic, and accurate, a description of what every creative person, including myself, goes through, with the lyrics skillfully married to a lilting, winsome melody that uses a music box fragile chimes as its anchor.
The delicate-as-glass melody is a perfect counterpoint to the weighty part-anguished, part-joyfully resigned words and Fiona's voice, which surges powerfully before falling back to a strangled whisper matches the emotional tenor of the song beautifully.
It was a long seven year wait but clearly Fiona has used it to devastatingly impactful effect and it bodes well for her forthcoming album, The Idler Wheel is wiser than the Driver of the Screw, and Whipping Cords will serve you more than Ropes will ever do (out June 19)
"Night and Day" – Hot Chip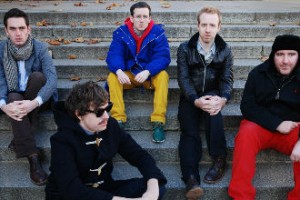 This is the first official single from their forthcoming album, In Our Heads (out June 12 – yep June is shaping up as a very busy month!) and it is bouncing piece of electronic indie pop that will have you tapping your feet so furiously they may well fall off. OK that may be a small overstatement but it is very catchy music with lyrics that seem to centre on the delight of, ahem, being with a special woman.
Hot Chip, who last released music in 2009 have struck that perfect balance between powerful knock-your-socks-off dance music that insistently draws and tugs at you. It's a lot of fun to listen to, and as I said, dismember feet with.
You have been warned.
"Can't Believe You Said That" – Gemini Club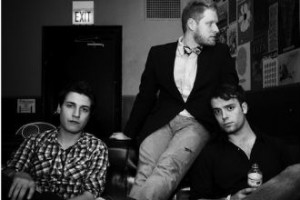 These three guys from Chicago – Dan Brunelle, Tom Gavin and Gordon Bramli (just in case you ever meet them at a party and don't want to look stupid because you can't remember their names; you're welcome!) – are that rare thing for someone like me who listens to lots of music – astonishingly, deliriously one-of-a-kind, and unlike anything else I have heard in a long time.
Technically an indie electro-pop band, their songs which are refreshingly different to begin with, are remixed every night they perform using a custom made rig which allows them to fiddle with the song to their heart's content as the concert progresses. It has made them insanely popular and you can see why in this song.
Like many of Gemini Club's songs, it bears a rich contagious melody, a slightly discordant 60s-inspired glitchy beat and the irresistible drive towards somewhere wonderful. It bounces along with a joyful abandon that many songs attempt but never truly realise, and coupled with the boys' spiffy suited attire, makes them the sort of band you will be paying a great deal of attention to over and over again.
It's already started – I cannot stop listening to this song which is successfully managing to crowd the host of other songs begging for my attention right now.
"Together in Electric Dreams" – Wolfette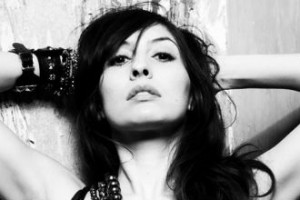 This talented lady, who goes by the pithy and evocative one word sobriquet of Wolfette – her driver's license lists her a little more prosaically as Dominique Woolf, reputedly a distant relative of Virginia Woolf – knows her way around a synth and how to use it to create imaginative, memorable electropop.
Her latest single, "Risk For You" is just out and is a rich lush serve of electropop goodness. But it's her cover of Georgio Moroder's "Together in Electric Dreams" which has truly captured my attention. She has managed a delightfully fresh take on this song, originally created by two legends, the aforementioned, highly regarded Georgio Moroder and Philip Oakey of The Human League, and it is a more than worthy homage to an era she regards so highly and clearly draws inspiration from.
But what is so impressive about this talented artist, who filmed the clip for this song on her phone, her 1000 watt smiles showing just how much fun she was having filming it, is that she takes these influences and makes them her own. Not many artists manage that and remain hostage to the very musical antecedents they revere so much.
But not Wolfette, who is fresh, different, creating electropop that is a cut above much of the music crashing around the internet today. She deserves to do very well, and with her track record so far, I think it's as inevitable as me needing to dance very time I hear her outrageously catchy music.
So there you have it! More sonic bliss to feed your inner earworm with – let me know which song gets stuck in your brian and won't let go!