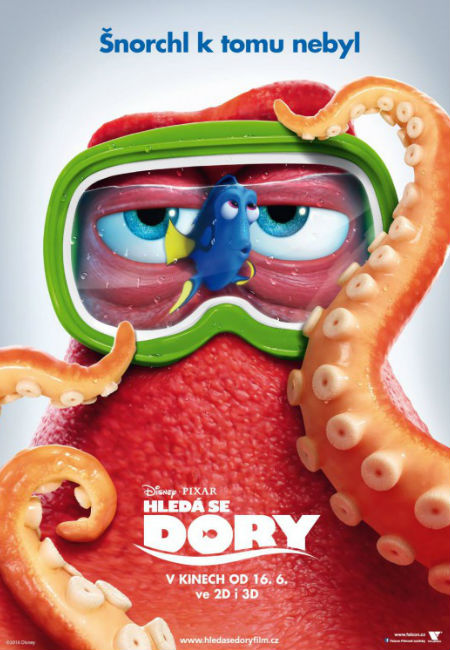 One of the loveliest movies to hit our screens this year, and further proof that some sequels are worth our time, Finding Dory is one those films that you want to watch again and again.
It's a reminder of the enduring bonds of friendship and family, of the innate humanity that even anthropomorphic fish possess, and that quips and snappy oneliners are more than appropriate no matter how dire the circumstance.
It is, in short, a delight, every bit as worthy an addition to the legendary stable of Pixar films as its predecessor Finding Nemo, a heartwarming encouragement to go all out for those you love, no matter how forgetful you may be.
And to always have a bucket on hand if you're a fish because, well, you never know do you?
To celebrate today's release of Finding Dory on DVD and Blu-ray, Pixar Post has featured some great videos including director Andrew Stanton working with the various cast members, as well as behind-the-scenes look at how ingenious they are plus a celebration of the power of Hank the Octopus and alternate version of when Hank met Dory.
It looks like a ton of fun and to celebrate I'll be grabbing some popcorn, mineral water and lollies (candy) and settling back on my lounge to watch it all over again.
But no fish 'n' chips … that'd be just tacky …