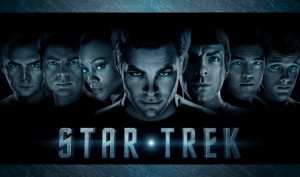 The next instalment in J. J. Abrams' reboot of the legendary Star Trek franchise – one of the few times where the word "reboot" didn't mean a needless tinkering with an already impressively executed idea – Star Trek Into Darkness is due to hit theatres in May 2013.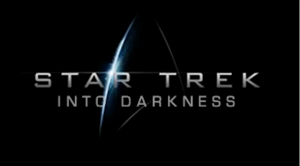 Given the breathtaking perfection of the first movie, simply called Star Trek, which saw Star Trek go back to basics as it chronicled the very first adventure of Captain Kirk (Chris Pine), Spock (Zachary Quinto), McCoy (Karl Urban) and the rest of the tight knit team, and its willingness to make daring changes to the franchise's time-honoured canon, I am expecting great things of the sequel.
How often have you read that anywhere?
Pretty much nowhere but with Abrams once again at the helm, and Pine and Quinto reprising their roles as Kirk and Spock respectively, it is bound to be another thrilling, and dare we say, bold excursion "where no man has gone before".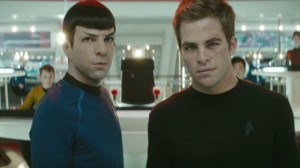 Details have been relatively scarce up to this point, but we do know that Benedict Cumbebatch will play the part of Kirk's newest nemesis, no doubt causing all manner of galaxy-spanning headaches for Starfleet's great heroic captain along the way.
Thankfully we are about to learn a whole lot more.
Paramount has issued a press release announcing that nine moments of footage from the new movie will be shown before the IMAX version of Peter Jackson's new movie, The Hobbit, which releases worldwide on December 14.
While you can read the full release here, it says in part:
"Our longtime partners J.J. Abrams, Bryan Burk and the Bad Robot team have really hit it out of the park – the footage is absolutely incredible," said Greg Foster, Chairman and President, IMAX Filmed Entertainment.  "Their use of the IMAX® Camera and canvas is sure to impress current and future Star Trek fans alike, and we're thrilled to once again work with our friends at Paramount Pictures to offer this extended 'first look' at this highly anticipated summer blockbuster."
Though I have been caught off guard by hype before – Jurassic Park, though I deemed it a fine movie once I had seen it again a year or so after its release, suffered initially from far too much hype too early – I think feverish anticipation is not only allowable here, but pretty much mandatory.
Right off to book my The Hobbit tickets then (in which, as luck would have it, Benedict Cumerbatch also stars), and possibly, just possibly, even stand in line.
Nah, probably not but don' t think the thought hasn't crossed my giddy-with-excitement fanboy mind …