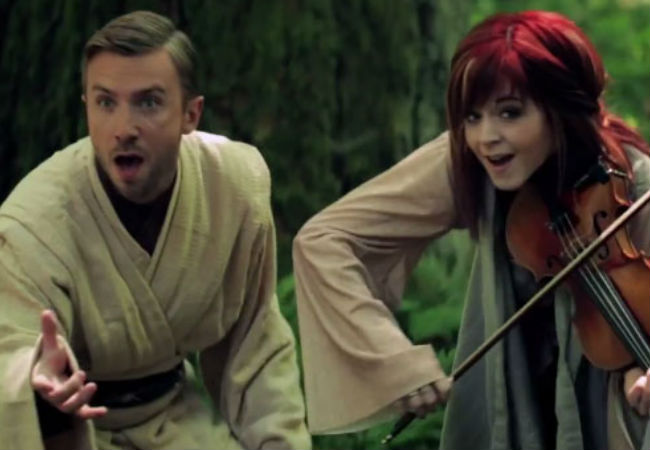 Ever since Zja, a friend in my writing group, a woman of expansive, adventurous and impeccable musical taste introduced me to the amazing talents of violinist Lindsey Stirling, I have been hooked.
The music that this talented independent American artist (who is also a dancer, composer and performance artist to boot) creates is innovative, beautiful and eminently catchy and it's all accompanied by videos that are profoundly imaginative and well-executed, a real feat since they are most likely made on a shoestring budget, in common with many singers and musicians not signed to major labels.
As part of YouTube's just completed Geek Week, Stirling teamed with similarly talented cappella artist and producer Peter Hollens, to record their own tribute to Star Wars using Hollens' sublimely perfect voice and Stirling's virtuoso violin skills.
Both self-confessed nerds, it's a loving tribute to quote possibly the most enduring sci-fi franchise of them all – although as a Trekkie too, my loyalties are by necessity split – with brilliant musicianship, great visuals, and yes some dressing up and goofy humour thrown in for good measure.
So sit back, fire up your light sabre  and … have fun you will.