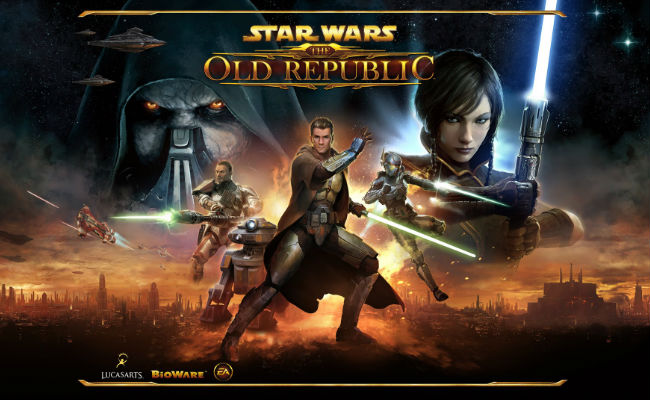 Since 2011 when EA's Stars Wars: The Old Republic was released, players in this Massively Multiplayer Online (MMO) game, and according to MAXIM, it is massive indeed, have been able to imagine themselves in the roles of Jedi Knight, Sith Lord, Bounty and Smuggler with the added bonus of being able to earn their own Wookie companion along the way.
Its been riotously successful likely because it gives everyone what they secretly, and possibly not-so-secretly want, which is to immerse themselves into the galaxy "far, far way" and a "long time ago" as if they live there.
It's an exciting concept which is about to be become even more so with the addition of an appropriately gigantic expansion pack later this year.
To announce the existence of said expansion pack to the game's many enthusiastic adherents, EA has created a lavishly cinematic trailer Knights of the Eternal Throne which is quite rightly described by MAXIM as "the best Star Wars movie you've never seen".
In just six all-too-short minutes, you are immersed into the utterly engrossing of a young Padawan named Vaylin who finds the lines between the competing sides of the Force more malleable than she expected. It is such a compelling and dramatically and emotionally-redolent narrative, that you'll wish it was coming out as an additional movie in the ever-burgeoning Star Wars Canon.
Speaking of new Star Wars movies, a new trailer for Rogue One: A Star Wars Story has been released and it is every bit as epic as you might expect.
Rogue One: A Star Wars Story releases 15 December in Australia and 16 December in USA.